SPONSORED EDITORIAL
During the BLUE ZONE International Denim Trade Fair, which is being held in Munich from 30-31 August 2016, four leading companies from the textile and clothing supply chain will launch a stretch indigo denim concept - DEN/IM, I am DENIM - that brings new innovation to athleisure-wear. Garments that are seasonless, life-style friendly and can be worn from the studio to the street are the new 'must-have' according to leading Italian seamless knitting machine builder Santoni.
"In co-operation with Lenzing, Unitin and Tonello, Santoni sensed an opportunity within this market orientation and have created new stretch denim products using their class-leading seamless circular knitting machines," says Santoni's marketing manager Patrick Silva.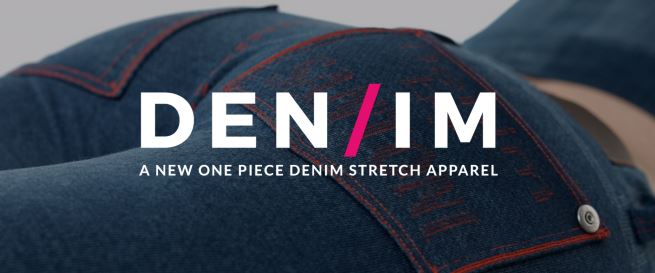 "This indigo-based concept, not seen previously on seamless garments, fits perfectly into this rapidly evolving life-style concept. Furthermore, the traditional denim market can benefit from the 'just in time' production and semi-finished garments tailored for the fast changing fashion world needs," Patrick Silva explains.
The brand-new Santoni machine SM8/EVO4J GG20 has been used for developing a total new look capsule collection that offers body hugging, comfortable, sporty, chic and trendy denim items from head to toe.
"This product concept further enhances the idea of innovative knit denim as a counter-point to the traditional woven denim fabric. The genuine DNA of denim is maintained with contributions from Lenzing, Unitin and Tonello," Patrick Silva emphasizes.
"We are always looking to the future when thinking about embedding TENCEL fibre further into the denim market." says Michael Kininmonth, Business Development Manager for Lenzing. "Having previously worked with Unitin indigo yarns on a flat-bed knit project and knowing the innovative garment processing developments Tonello have brought to the market, the decision to work on such a project was an easy one."
Great attention has been given to environmental aspects from the class-leading man made cellulosic fiber in Tencel to the low-impact finishes developed by Tonello, such as laser and ozone. In addition, Santoni, with its 'Green Label' seamless technology, guarantees to have fewer machines involved in the production flow chart, lower energy costs, smaller machine footprint and a shorter production process, the company says.
"Athleisure is all about comfort, style and performance and so the design, flexibility and styling options that come with seamless technology make Santoni and indigo knits and ideal partnership," enthuses Patrick Silva.
According to Santoni, DEN/IM is a revolutionary brand-new product, which did not exist before: a true Denim that goes beyond itself to change the rules of the game.
DEN/IM: I am Denim
Further information
Visit the DEN/IM: I am Denim website
This article is also appears in...