For many young graduates from all over the UK, an opportunity to show in London can be a very beneficial and rewarding experience.
For many years, New Designers, the exhibition held at the Design Centre in Inslington, London, has granted graduating students all over the country this possibility.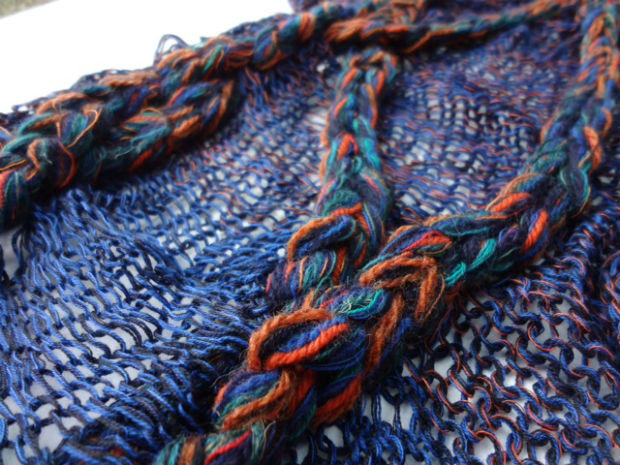 I visited the exhibition at the end of June, and even though I was slightly disappointed by the over abundance of digital print and the lack of knits, I was very pleased to have come across Scott Bramley's work.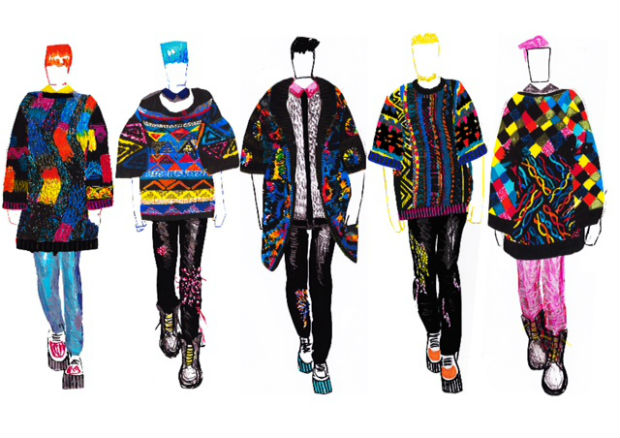 Scott graduated from Herriot Watt University and his work, which is slightly reminiscent of those really cool animations that MTV used to do in its golden days, is inspired by bright African patterns and 90's grunge culture. Scott's work is an energetic collage of traditional and updated knitting techniques, where an unusual use of colours merges with oversized, shaggy silhouettes and textural fabrics. I really liked the spontaneity, the unique hand crafting of his knits and the slightly "rough around the edges" approach to his fabrics.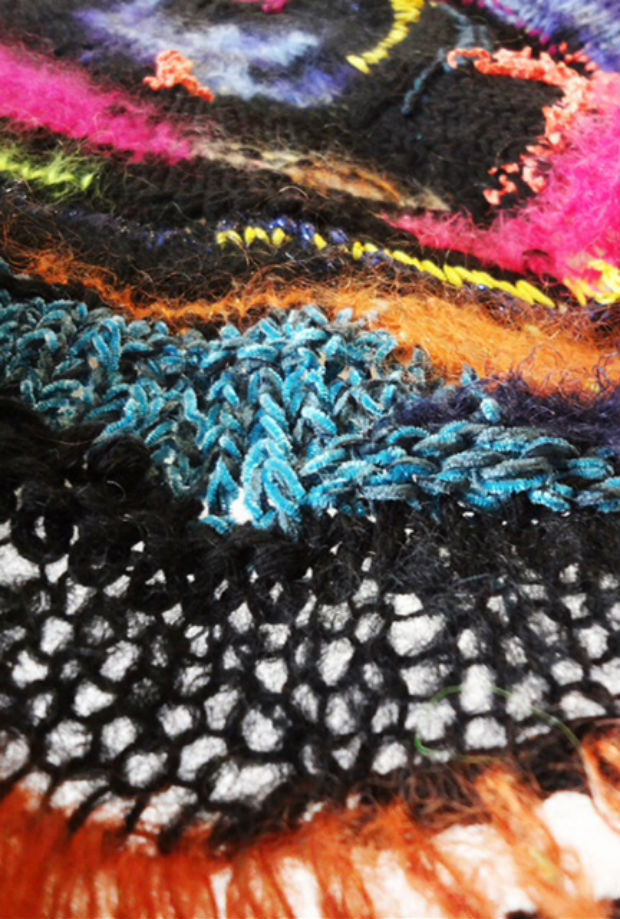 There is a certain tactile warmth to hand crafted work, a quality that in my opinion reflects the designer's personality and that is extremely hard to pass onto digital crafting but that can be done with good design.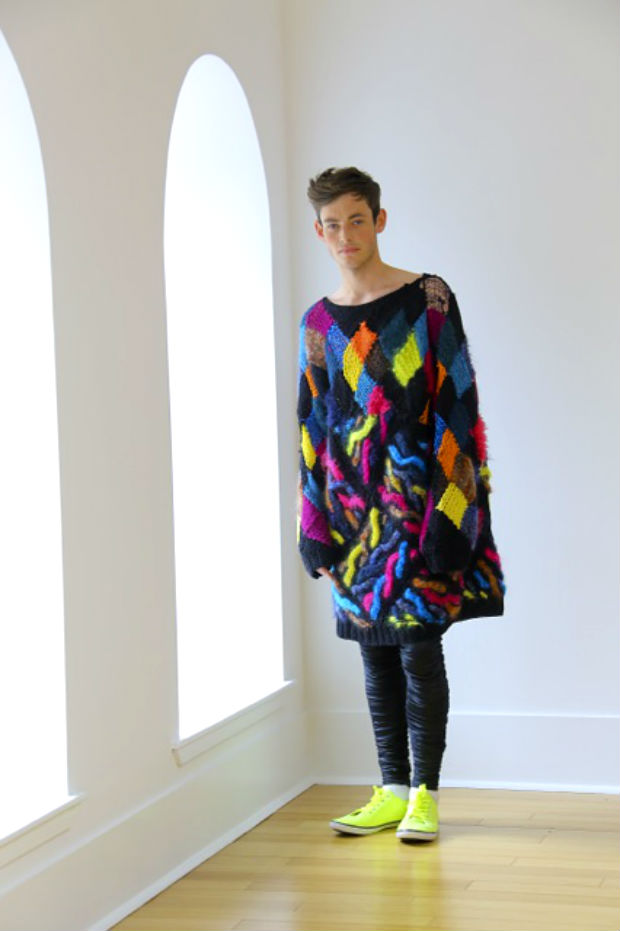 Amongst lengths and lengths of digitally printed and knitted fabrics I found it very hard to find someone who really stood out but Scott definitely did it for me, and I'm sure he will do really well in the future.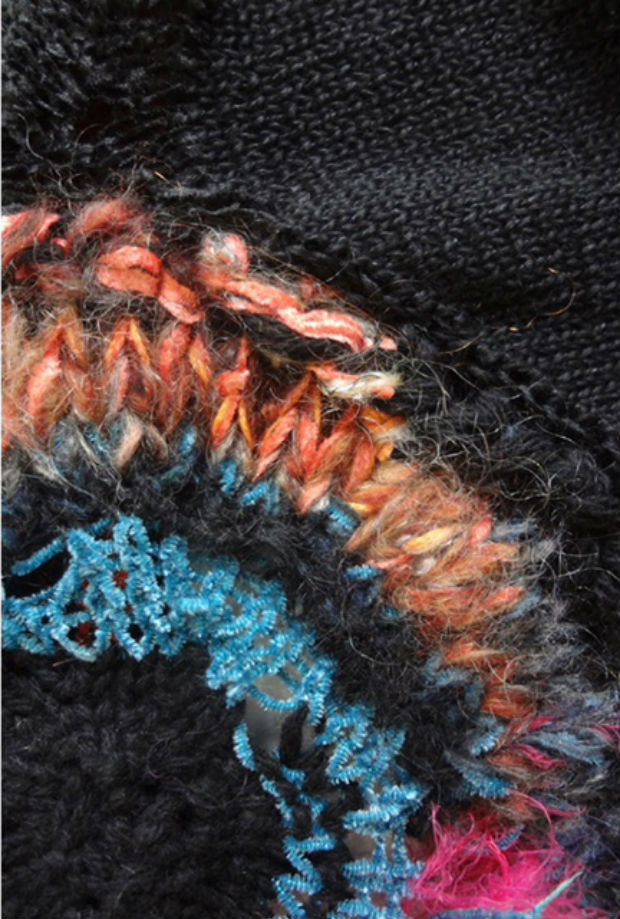 You can contact Scott at this address: [email protected]