23rd August 2013, Scottland
Scottish government plans to boost textile markets
Speaking during a visit to Barrie Knitwear, the First Minister Alex Salmond said the Barrie Knitwear firm was an excellent example of a local Scottish company making waves on the global stage, having sealed its 25-year association with Chanel last year with a takeover by the fashion giant.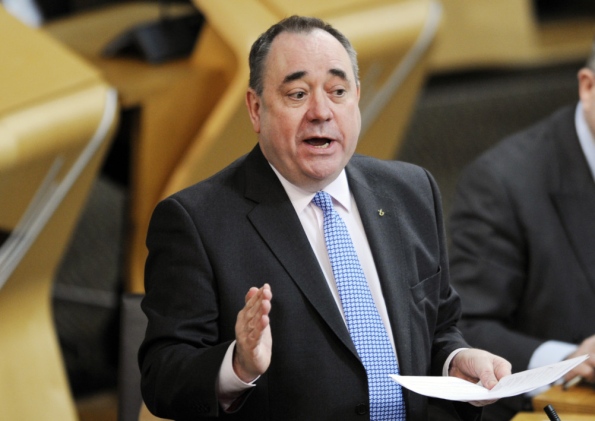 The Finance Minister John Swinney chaired a summit at Peter Scott Knitwear, organised by the Scottish Government to discuss how the Scottish Government and its agencies can do more to help the sector make the most of the estimated £81billion global market.
Innovation and quality
The First Minister, who is in town for the second of this year's Scottish Government summer cabinets, commented: "There is no better example of the innovation and quality in the industry than Barrie Knitwear, which was bought by fashion giants Chanel last year in a deal that is a significant validation of the hard work of the employees here and will ensure that Scottish knitwear remains at the heart of high fashion in Europe and elsewhere."
Expanding markets
Cabinet Secretary for Finance, John Swinney MSP hosted a meeting with the Borders textile industry yesterday to discuss how the Scottish Government and its agencies can help its export growth in expanding markets such as the Far East as well as examining other opportunities including textile tourism.
"I am keen to understand better the challenges facing your sector and to identify areas where the Scottish Government and its key agencies can work with you to support continued and sustainable growth," commented Mr Swinney.
This article is also appears in...