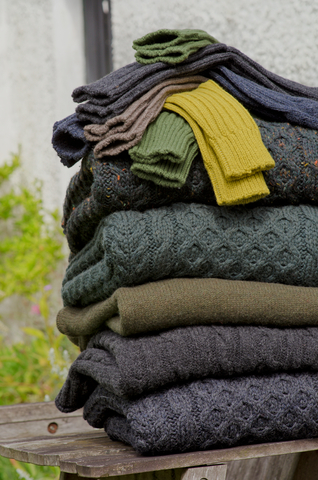 Scottish knitwear manufacturer Peter Scott will cease production next month after almost 150 years of operating in the Scottish Borders town of Hawick. The final day of operation at the Peter Scott factory in Buccleuch Street, Hawick will be Sunday, 28 August.
The closure comes after a previous restructuring programme 'failed to produce the projected financial results', The Southern Reporter reports.
The latest 50 or so workers to leave Peter Scott, owned by Northampton-based Gloverall, are those in its section which knits products on the company's Shima Seiki machines. From the end of this week, the workers will be put on so-called garden leave, alongside dozens of other staff awaiting redundancy packages.
According to the newspaper, by the end of next month, there will be only a handful of customer service and warehouse staff at the premises, down from a payroll of around 70 earlier this year.
A company spokesman told The Southern Reporter a number of staff had already found alternative employment. "It is a sad time, but it is no fault of the staff, and it is not through a lack of skills. They have given 100% effort," he said.
Hawick honorary provost Stuart Marshall said: "The news that Peter Scott has ceased manufacturing in the town after nearly 150 years is a real hammer blow, not only because of the disappearance of this world-famous brand name being knitted in Hawick, but also more importantly for the first-class workforce that it has decided to discard.
"Having known many of those employees who have been made redundant, I can honestly say how saddened I am to learn that such a highly-skilled and quality-conscious workforce are now faced with such an uncertain future, and I can only hope that their skills can be absorbed in some way by some of the more prosperous knitwear companies in our town.
This article is also appears in...