18th October 2016, Obertshausen
Seamless bra produced with Karl Mayer machine a success in China
With its attractive shape and clean lines, the one-piece seamless bra, made from a warp-knitted fabric produced on the Karl Mayer's HKS 2-SE machine, is marching triumphantly through the Chinese lingerie business, the company reports.
According to the manufacturer, this popular lingerie item owes its success to its special design. It is produced with virtually no seams, is said to be practically invisible and comfortable under clothing, and have no friction points. The bra is also said to have a soft, cool feel, which is the result of the fabric from which it is made – a charmeuse fabric produced on a Karl Mayer HKS 2-SE machine.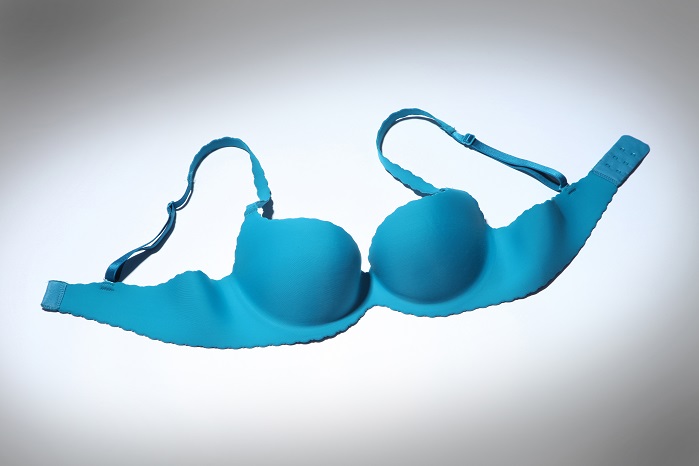 "With the hype surrounding this fashionable, seamless bra, the demand for this innovative, high-speed tricot machine is also increasing," said Karl Mayer's Sales Manager, Rainer Mueller. "The machine was premiered at ITMA 2015 in Milan, and has been selling well ever since. Over the last six months, however, we have seen a big increase in demand in China."
Sales region
According to Rainer Mueller, the main sales region is Guangdong Province – an area where there is a high concentration of manufacturers of stretch textiles. These warp knitting companies mainly supply and sell to the local and domestic brands that are already established on the Chinese market, such as Xiang Da Da, Lin Xi Meng, Xing Fu Hu Li, Jin Wie and Qing Qing Ku.
They are able to profit from easy online marketing and sales platforms like WeChat and webshops, but benefit especially from highly efficient production technology.
Efficient production
The HKS 2-SE operates in a machine gauge of E 36 to produce the lingerie fabric for the one-piece bra. This high-speed tricot machine specialises in producing stretch knit goods, and is designed to operate at a high level of efficiency to produce high-quality fabrics.
The Low Energy Option (LEO) means that the HKS 2-SE also offers advantages in terms of operating costs and environmental protection, the manufacturer explains. Specific changes to the machine design have enabled energy consumption to be reduced by as much as 13%, the company reports.
Complete bra
The smooth, high-quality fabric can be processed into a complete bra in just a few stages. The entire bra with its cups and side wings is styled in a single piece, and combined with a single layer or several layers. The assembly is laminated and the straps and fastening are added. "The result is a comfortable bra that is easy to manufacture," the company explains.
The cutting/sealing process produces clean fabric edges without any seams, and the multilayered construction is said to ensure the flexibility of the product. Foam inserts can also be incorporated to create push-up effects, and bras having differently coloured inner and outer sections can also be produced. The variety and efficiency of the production process are said to enable manufacturers to achieve rapid delivery times and to react quickly to rapidly changing fashion trends.
This article is also appears in...