27th February 2014, London
Seasonality and Trends in Trending
Amidst the clamour of Europe's fashion weeks, Elizia Volkmann finds space to analyse what's actually happening in fashion and clothing trends, regardless of the poetic language of the forecasters.
We have long been aware in retail and design that there are no longer two distinct seasons for fashion and yet as the big four fashion weeks run their course, fashion editorial and marketing still adheres to this rule despite consumers being able to buy from the runway during live streaming by brands such as Burberry and most big design houses such as Marc Jacobs and Alexander Wang are now pumping out up to ten collections a year.
With this rapid turn-around you would expect spinning colour wheels and skirt lengths yo-yoing much faster, however, designers are becoming exhausted and the effect on trends has been to slow down, to see repetition of trends and a bleeding of certain trends through seasons for up to 3 or 4 major seasons. The need now is for rigorous long term trend forecasting and analysis.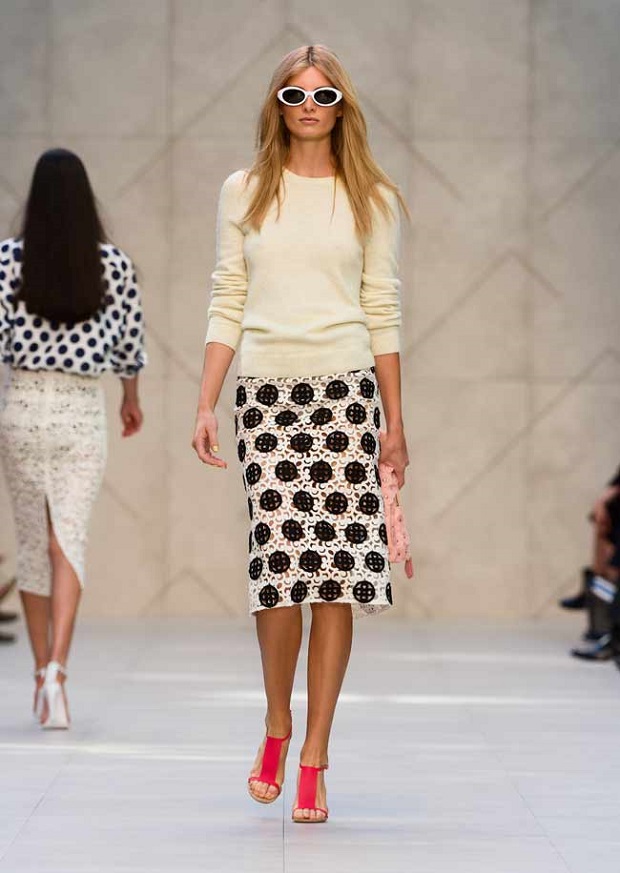 Trending has become a booming business with WGSN and Stylesight merging and new companies such as Stylus and Trendstop rising rapidly, but amidst the rather poetic language used by forecasters is anyone really owning up to what is actually happening in fashion and clothing?
Design fatigue and the need to stimulate spending with frequent and oddly timed sales are just to causes of disrupting trends. We are seeing trend colours are bleeding from last season into the dead-zone of months such as February and March, where the shops are phasing out winter stock, yet consumers are still looking for clothes for cooler weather. Enter the concept of "inter-season" trends.

Cobalt is a colour that was a much hyped trend colour last autumn now it is being touted as the inter-season key trend colour to connect winter to early. Cobalt/Royal Blue is now clashing with the incoming accent colour, which is dark orange, a colour that will continue into AW14.
Terms such as Pre-Spring which we associate with high end brands is now entering onto the high-street and online shopping language and so the "inter-season" trend (or hang-over) may well be a sales phenomena that will continue to patch up the disarray found in retail as sales go on for longer. The problem is that with "hard to wear" colours such as cobalt, a colour which suits Asian skin tones and not Europeans, one wonders if there is attempt to flog the proverbial dead horse to force through an idea. Those companies who still carry unused cobalt fabric will be relieved to hear that it will be making a return in AW14/15.
To be fair to the advocates of cobalt, it does seem that the consumer is much more conservative, and so repeating a success is a good idea such as last summer's Black and White trend is back, in particular in polka-dot following the oversized polka dot as seen on the runway at Burberry last September.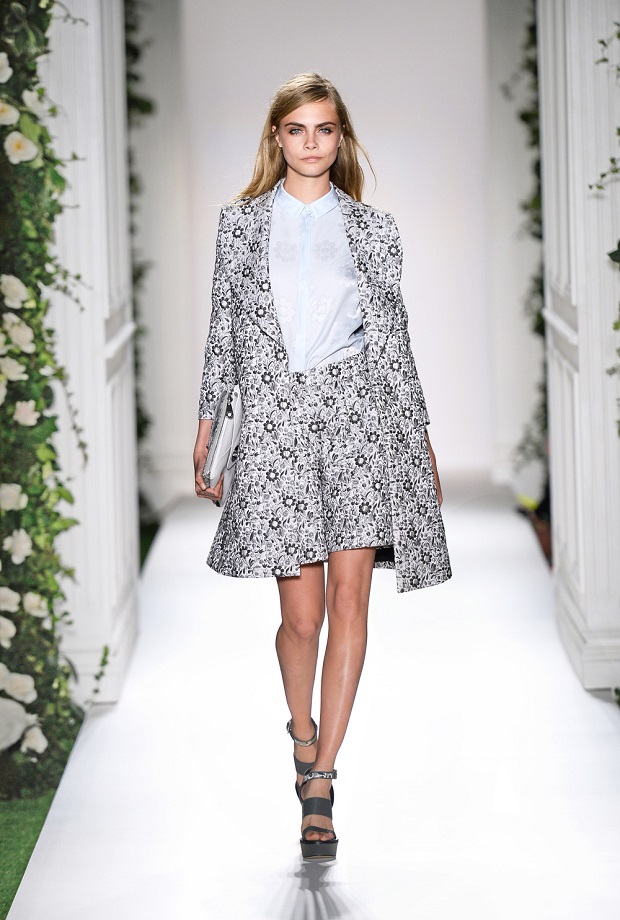 The much hyped "ice-cream" colour and bleached out tones of pale denim blues, creams, apricots and custard yellows palettes and pastels for this spring will bleed into autumn/winter water colour palettes. These trends are already spilling over into lingerie and are part of the soft palettes for SS15. These safer more flattering "trends" make shopping choices easier and personal wardrobes easier to manage.
Silhouettes are changing even more slowly than colours. The "prom-dress", skinny jeans and leggings have been around not just for seasons but for years now. Trend-forecasters have predicted that we shall be seeing a return of a wider legged trouser and the flattering boot cut trouser for the past year.
To date there is little sign of this making in roads even at the high end of Fashion. The key could well be the last echo of the global recession. Although fast fashion has seen consumption increase, in terms of how we wear clothes the macro trends seem to be moving ever more slowly. The fashion of the high street although in some ways seems more responsive to consumer demand, but is in fact giving consumers repeats of old favourites but in different options.
Skinny jeans are branching out into new forms of the legging/jean cross over as currently stocked in Uniqlo. Leggings are stocked as standard and in our demand for increased comfort, garments that previously would only be made in wovens, such as jackets and jeans are now hybridized in knitted fabrics.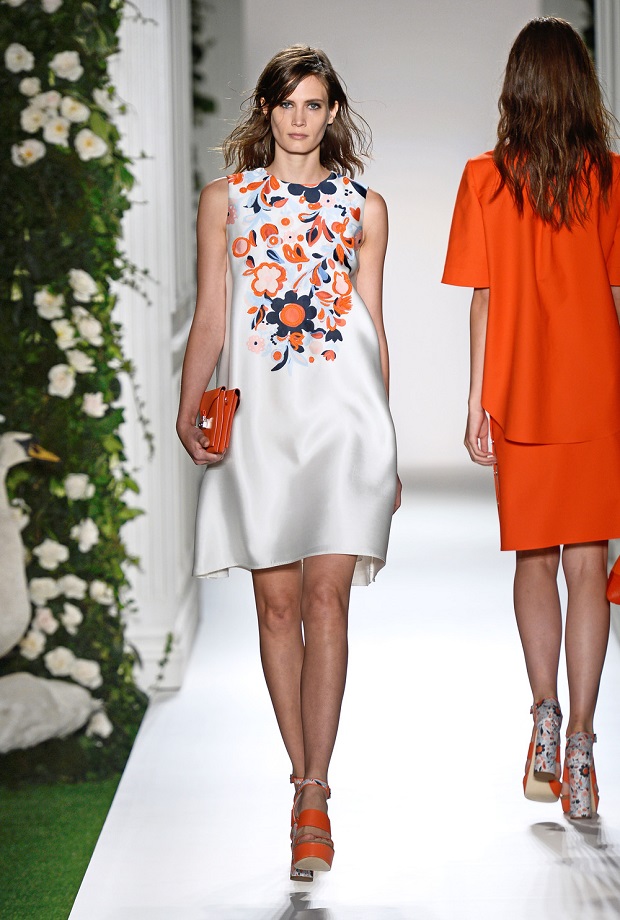 For manufacturers, the need to look at long term trends has never been more important but to look at trend forecasting in terms of buying habits, the new collection cycles, economic patterns and above all street style, the need for feedback, monitoring and research to observe how consumers are actually buying and responding to the dictates of the catwalk, their peers, editorial, blogs and visual merchandising in high-street and online stores.
A left-field offering in store coupled with good advertising can overturn the cart as Marks and Spencer saw with last winter's pink coat, yet the much touted over-sized winter coat barely made a showing, and the much hyped teddy bear coat, seemed is now more valuable than ever to inform manufacturers from construction to higher up the clothing vertical.
About Elizia Volkmann
Editor-in-Chief Elizia Volkmann is Editor in Chief at Fashion Fox. Formerly of Flux Magazine and Fashion Editor for Twist Magazine, Elizia has worked on editorial projects as both a fashion editor and photographer with some of the greatest brands such as Ralph Lauren and Christopher Kane, as well as national publications. [email protected]
This article is also appears in...