10th June 2019, Manchester
Seeking Shima Seiki Programmers and a knitwear Product Manager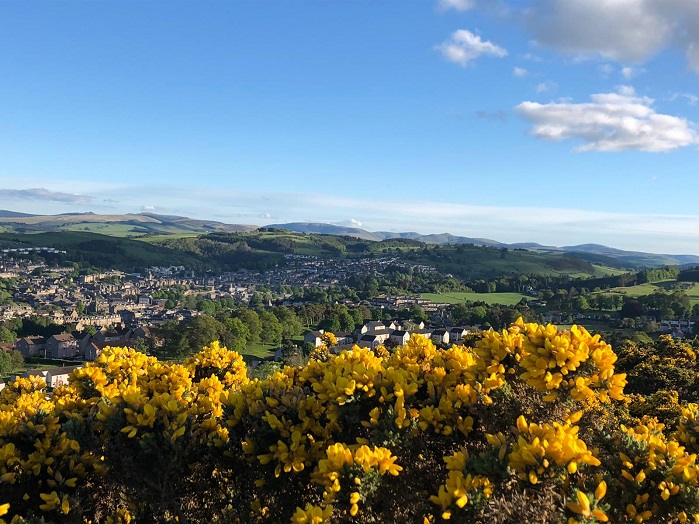 Hawick is the original home of cashmere. © Barrie Knitwear
Knitting Industry continues to be the online place for the industry's top companies to recruit key technical personnel. This month we welcome two new advertisers, both of whom are looking to recruit Shima Seiki Programmers and one of which is looking to recruit a Product Manager in knitwear.
Barrie Knitwear, Scotland
Based in the beautiful Scottish Borders, cashmere knitwear producer Barrie Knitwear, a world class manufacturer, is looking for experienced Shima Programmers and a Product Manager.
Barrie Knitwear Limited is a historic manufacturer of premium cashmere, whose heritage dates back to the turn of the 20th century when two local entrepreneurs opened a factory in Hawick to manufacture the finest knitted hosiery and underwear. In addition to creating Barrie's own collection the company specialises in developing and producing cashmere products for many of the world's most prestigious couture houses.
Click here for further details and job specifications
3D Knitting & Technology AS, Norway
3D Knitting & Technology AS is a start-up company based in beautiful Sykkylven in Norway. The company is owned by a group of companies operating within the textile and furniture industries in Norway. Its aim is to build skills in the area of 3D knitting and assist existing and new companies to adopt the latest technology in knitting apparel, furniture and other technical textiles. The company has recently acquired new Shima Seiki WHOLEGARMENT knitting machines and SDS One APEX3 3D design system.
Sykkylven is situated in a beautiful and scenic area of Norway. © 3D Knitting & Technology AS
3D Knitting & Technology AS is looking for a skilled programmer who is familiar with Shima Seiki machines and proficient in programming via the APEX3 3D design system. The ideal applicant should have good professional knowledge of Shima Seiki WHOLEGARMENT machines, should be able to communicate well in English, and be able to convey knowledge to others.
Click here for further details and job specification
Interested parties should follow the links above to view full details of the jobs on offer and the application process in each case.
This article is also appears in...