28th August 2015, Phnom Penh/Yangon
SGS supports Southeast Asia growing apparel industry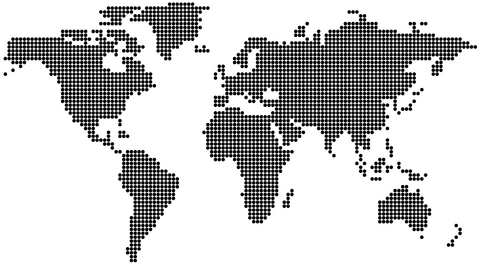 To support the apparel industry, SGS, a leading inspection, verification, testing and certification company, operates a laboratory in Phnom Penh, Cambodia, with the capability to perform product regulatory and quality testing, such as the US CPSIA, EU REACH and others.
With the company's recent plans to focus specifically on the Southeast Asia, this laboratory will serve as a one-stop service provider to aid the local and regional apparel industry to access international markets.
Myanmar
The company also provides garment inspection services in Myanmar, which was founded in 1948 as the first third party service provider in the country. The company offers inspection at every stage of the production to assist the apparel industry to highlight defects as early as possible to avoid issues later in the supply chain.
The company's inspection services include initial product checks, during production checks and final random inspections. SGS also offers social compliance audit service to ensure manufacturers in Myanmar are engaged in lawful, humane and ethical manufacturing. Backed by its extensive worldwide network of experienced local inspectors and auditors, SGS performs these services in other countries in the Southeast Asia region.
Southeast Asia
In addition to Cambodia and Myanmar, SGS has a strong footprint spanning many core sourcing countries within Southeast Asia, including Indonesia, Vietnam, Thailand and the Philippines.
Southeast Asia is one of the most important sourcing areas for the apparel industry. Growth in apparel exports were observed between 2012 and 2014, especially in the rising star countries, such as Cambodia and Myanmar.
Strongest export growth has been seen in Cambodia where there was a 20% growth from 2012 until 2014. Myanmar export values reached almost 200% growth in the same period. The boom of the apparel manufacturing and exporting in these two countries are supported by the relatively lower cost of labour compared to the neighbouring countries as well as the preferential tariff and quota-free access to the US and EU markets.
Sourcing shift
"In the past years, international brands and retailers have been making sourcing shift to the emerging locations in Southeast Asia such as Cambodia, Myanmar and Indonesia. This shift has changed the global sourcing landscape," said Spencer Yeung, Vice-President of SGS Global Softlines.
"Furthermore, we also observe many investors of major manufacturing groups have been setting up factories across this region, fuelling the growth of the apparel industry and the economic as a whole. Asia will remain a major player for global sourcing and SGS commits itself in this region and continues to support this industry."
SGS Southeast Asia
SGS Southeast Asia offers a full array of physical and chemical testing services, audits, inspections and technical consultancy to customers.
These include component testing (fabric, trims and such as button, cuff, etc.), finished product testing (apparel, footwear, leather goods, etc.), physical performance and restricted substance testing (REACH, SVHC, CPSIA, GB and others), inspection (initial product checks, during production checks and final random inspections), and supply chain solutions (social compliance audit, technical audit, technical training and consultancy services).
This article is also appears in...