24th April 2012, Wakayama
Shima heads into new era of knitting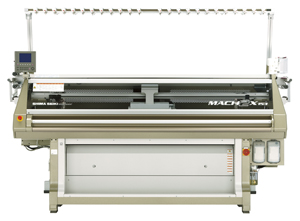 In 1962, flat knitting machine manufacturer Shima Seiki began developing products to benefit the knitting industry under the corporate motto Ever Onward. 50 years later the leading Japanese company continues to supply cutting-edge flat knitting technology and ITMA Asia + CITME 2012, which is being held in Shanghai from 12-16 June, presents an excellent opportunity for Shima to showcase its current offering during its anniversary year.
Although it is commemorating the past, Shima says its future focus will be on revitalizing and sustaining the knitting industries in China and Asia and under the theme 'Toward a New Era of Knitting', the company says it will present the next phase in industrial modernization in Shanghai.
Shima says its exhibit is a 'must see' for visitors eager to discover what the future holds in store for knitting. True to the original ITMA tradition of launching brand new technology, the majority of Shima machine models are first-time introductions at ITMA Asia + CITME and true to Shima Seiki tradition; the machines represent technology that is unavailable elsewhere.
"In these trying times, it is easy to lose sight of long-term goals in the pursuit for immediate profit. Through our exhibit, we intend to remind customers about the value of investing in a progressive company with the true potential to keep up with future market needs," Shima's Masaki Karasuno says.
"Despite enormous expectations placed upon China as the world's foremost garment production base, it has witnessed an economic slowdown due in no small part to increasing material cost, higher wages and shortage of labour. Consequently textile manufacturing within China and its neighbours in Southeast and Central Asia is currently undergoing careful re-evaluation," Karasuno adds.
"With a diverse array of innovative solutions, Shima Seiki is always at the ready to support such challenging market conditions."
Shima is keeping tight lipped about what exactly it will exhibit but the following will be on show alongside the company's latest new products:
MACH2X153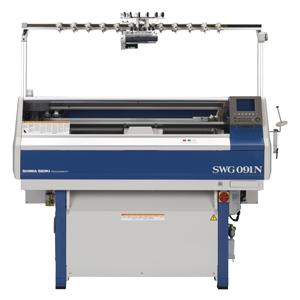 MACH2X is Shima Seiki's top of the line Wholegarment knitting machine available in ultrafine 18L gauge. It is equipped with 4 needle beds featuring Shima's original SlideNeedle.
SWG091N
SWG091N is a compact Wholegarment accessory knitting machine which can produce such items as gloves, socks, leggings, hats, scarves and etc. It is also equipped with Shima's own SlideNeedle.
SDSONE APEX3
SDS-ONE APEX3 is a 3D design system which supports all aspects of the apparel supply chain by integrating the various stages of planning, design and production into one smooth workflow.
SIP 160F2S
SIP-160F2S is a compact flatbed inkjet printing machine with adjustable printing head height for printing not only on flat fabrics, but on complete Wholegarment knitwear as well.
This article is also appears in...