5th October 2016, Barcelona
Shima Seiki holds private exhibition in Spain
Shima Seiki Spain S.A.U., a Spanish subsidiary of a leading computerized knitting machine manufacturer Shima Seiki, of Wakayama, is holding a private exhibition at its office and showroom in Barcelona, Spain, this week.
The exhibition is showcasing the company's flagship WHOLEGARMENT knitting machine, MACH2XS. Featuring Shima Seiki's original SlideNeedle on four needle beds and spring-type moveable sinkers, MACH2XS is said to combine high efficiency and stability with extended patterning capability for knitting WHOLEGARMENT items.
Technology
The compact SWG091N2 WHOLEGARMENT knitting machine offers flexible production in producing a wide variety of seam-free items, as well as technical textiles for sports, medical and other industrial applications.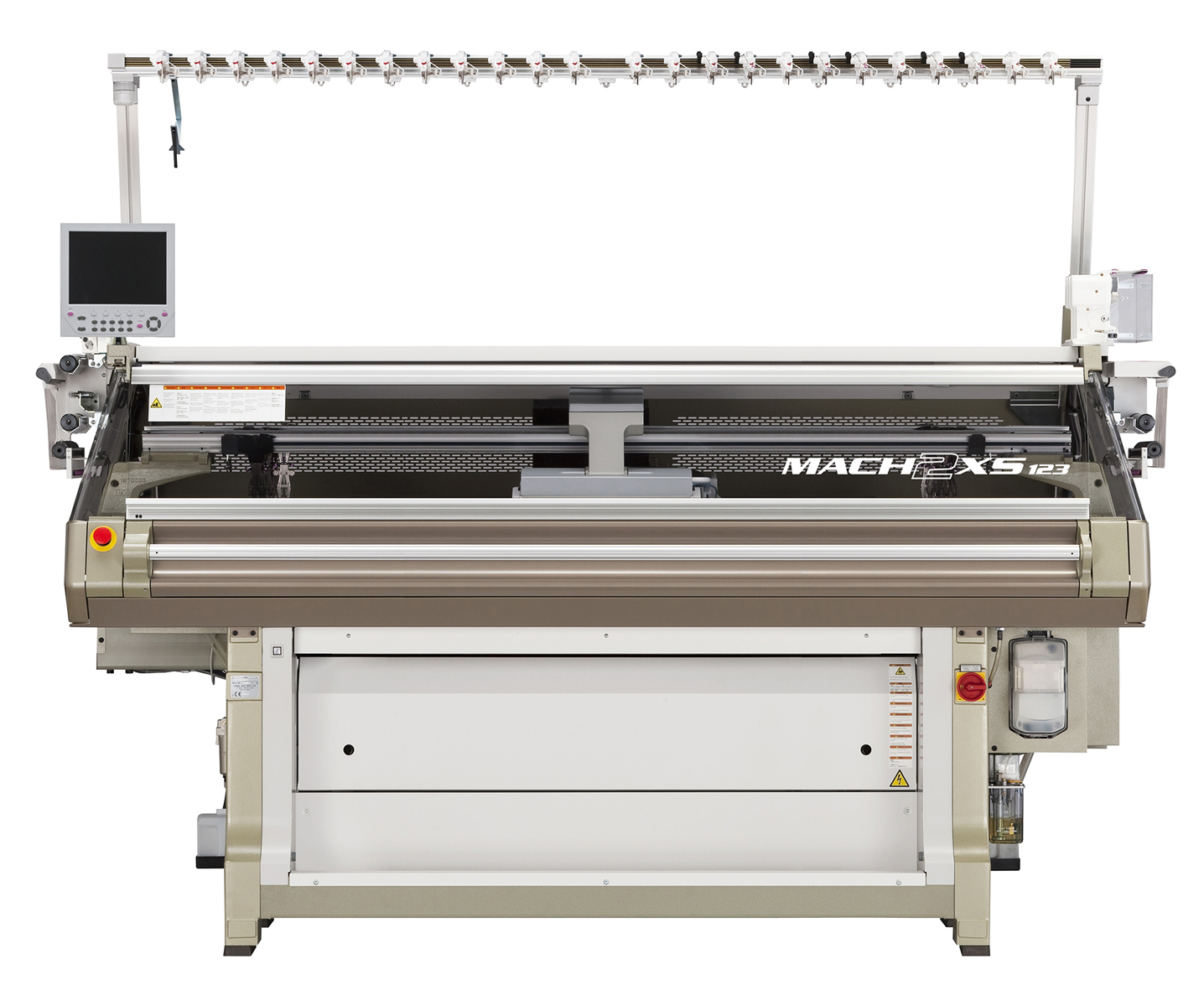 The novel SRY183LP computerized flat knitting machine features loop presser beds with inlay capability, offering new possibilities in hybrid knit-weave textiles. Conventional knitting machines, such as the compact SSR112 and the SVR122 machine aim to demonstrate the leading edge in computerized shaped knitting technology. Both feature Shima Seiki's proven technology, such as Digital Stitch Control System (DSCS), spring-loaded moveable sinker system and stitch presser.
Live demonstrations
Demonstrations will also be performed on Shima Seiki's SDS-ONE APEX3 3D design system that is at the core of the company's Total Knitting System concept. With comprehensive support of all aspects throughout the knit supply chain, APEX3 integrates knit production into one smooth and efficient workflow from yarn development, product planning and design to machine programming, production and even sales promotion.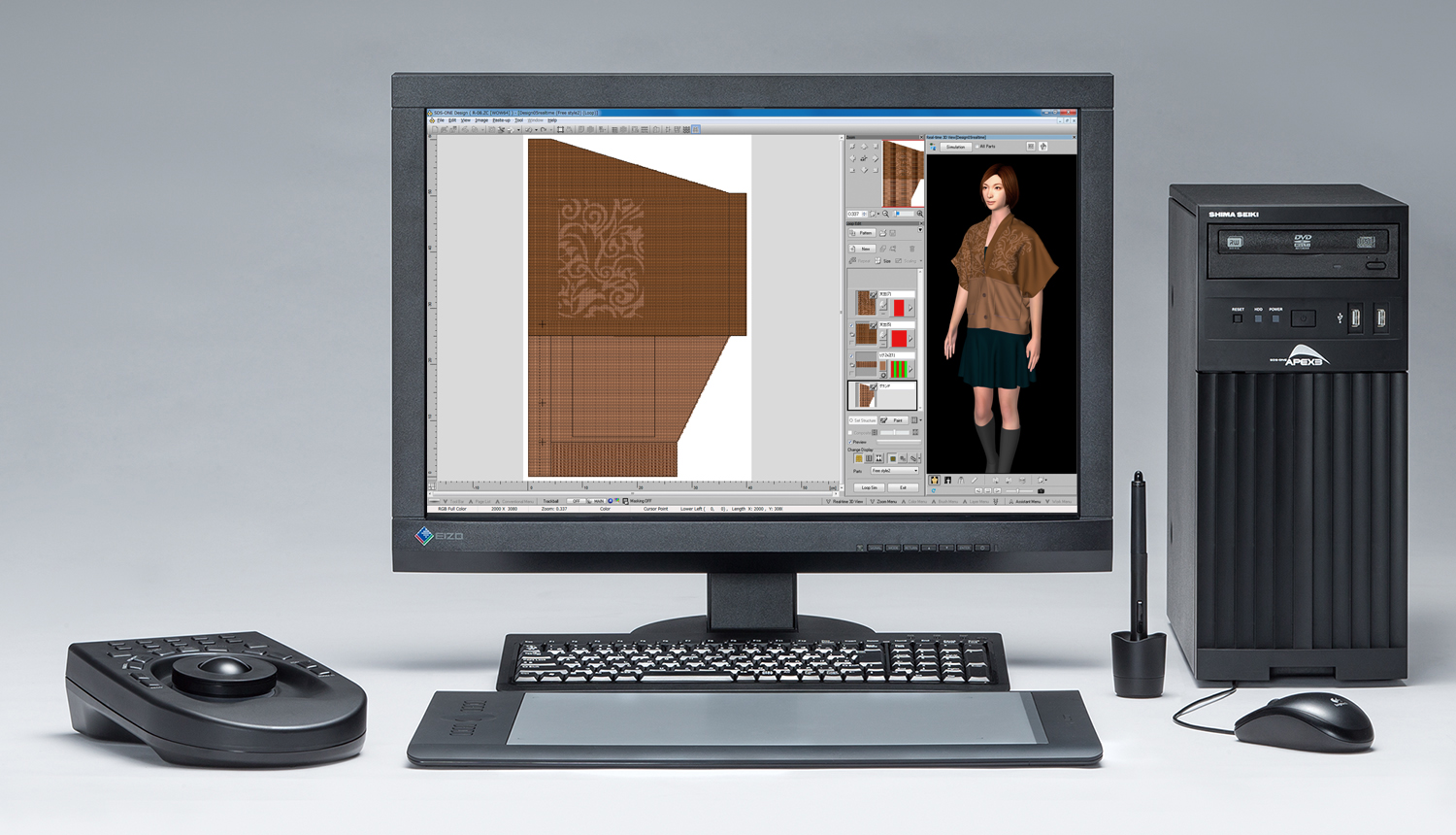 Especially effective is APEX3's capability to improve on the planning process with Virtual Sampling, the manufacturer reports. Photo-realistic simulation capability is said to minimize the need for sample-making, effectively reducing time, material and cost from the sampling process.
Show details
Date: Tuesday, 4 ~ Thursday, 6 October 2016
Hours: 10:00AM ~ 6:00PM
Location: Shima Seiki Spain, S.A.U.
Poligono Industrial Can Salvatella, Calle Comadran 35
08210 Barbera Del Valles, Barcelona, Spain
Tel: +34-93-7293727
Exhibited technology
MACH2XS123 08L WHOLEGARMENT knitting machine
MACH2XS153 15L WHOLEGARMENT knitting machine
SWG091N2 15G WHOLEGARMENT knitting machine
SRY183LP-SV 14G Computerized flat knitting machine
SVR122-SV 14G Computerized flat knitting machine
SSR112-SV 7G Computerized flat knitting machine
SSR112-SV 14G Computerized flat knitting machine
SDS-ONE APEX3 3D design system
For more information please contact:
Shima Seiki Spain S.A.U.
Tel: +34-93-7293727
E-mail: [email protected]
This article is also appears in...