19th October 2010, Villorba (TV)
Shima Seiki Italia opens new branch office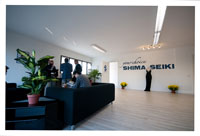 Staff of Shima Seiki Italia were busy last weekend when the company opened its new showroom and service centre in Villorba in the Treviso commune of Veneto in Northern Italy. Following the inaugural opening guests were invited to participate in demonstrations of Shima Seiki's Mach2X 18L high speed ultra-fine gauge Wholegarment machine and the latest SDS One APEX computer graphic design system.
A subsidiary of Shima Seiki Manufacturing Ltd., Shima Seiki Italia serves the European knitting industry mainly in Italy and other surrounding countries under Shima Seiki's corporate philosophy of 'Ever Onward'.
Mr Shoji Agata, President of Shima Seiki Italia S.p.A. emphasized the importance of customer oriented sales and service:
"Shima Seiki has been selling its brand of computerized knitting machines in Italy since 1982, and has been contributing to promoting and advancing Italian fashion as well as expanding economic relations within the Italian fashion industry. For its contribution, Shima Seiki's president and CEO, Dr.Masahiro Shima was recently awarded the title of Commendatore dell'Ordine della Stella della Solidarietà Italiana by Italian President Giorgio Napolitano,"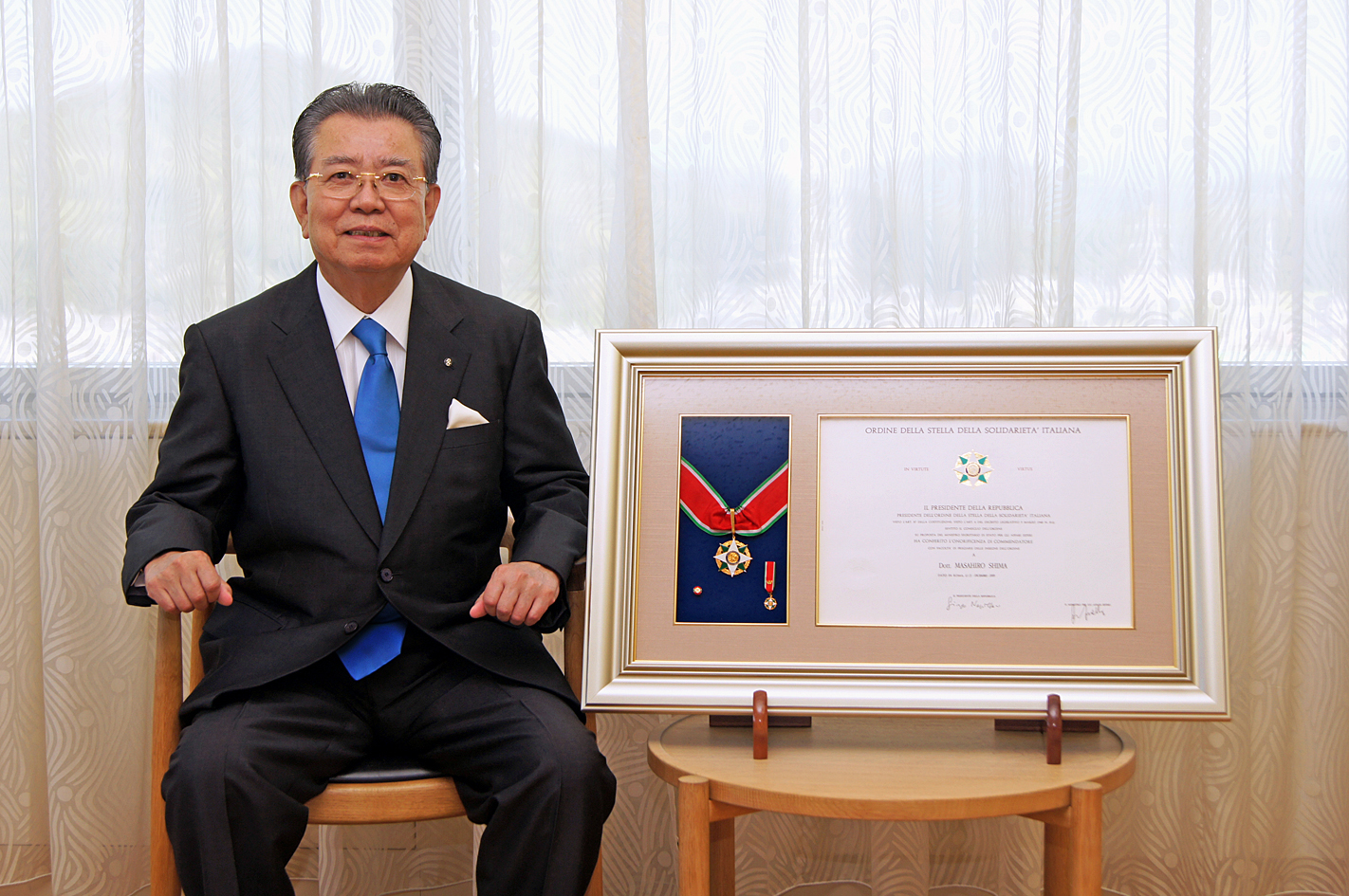 "As a member of Shima Seiki group, we are proud of this award and our dedicated staff is continuing to provide customer-oriented sales and service based on the most advanced technology with the most affordable price for the future in order not to be ashamed to its honour," Mr Agata added.
Headquartered at Shima Seiki Segrate in Milan, Shima Seiki Italia also operates the sales and service centres Shima Seiki Carpi in Carpi, Emilia Romagna and the new Shima Seiki Treviso in Veneto. The company is responsible for sales of Shima Seiki Knitting machines, design systems and glove knitting machines and operates a fully functioning showroom with the latest in knitting machines and design systems.
Service and on-site troubleshooting support for all Shima Seiki equipment is offered and a fully stocked Parts Department supports customers' needs. Equipment training is also offered both on-site and at Shima Seiki Italia's training facility at its headquarters and a full knit sample library for customers to browse through aims to inspire customers to new levels. Knit programming services for converting ideas into garments are also offered.
This article is also appears in...