Leading Japanese manufacturer of advanced flat knitting machines and design systems, Shima Seiki has launched its latest Knit Style Book of knitwear design trends.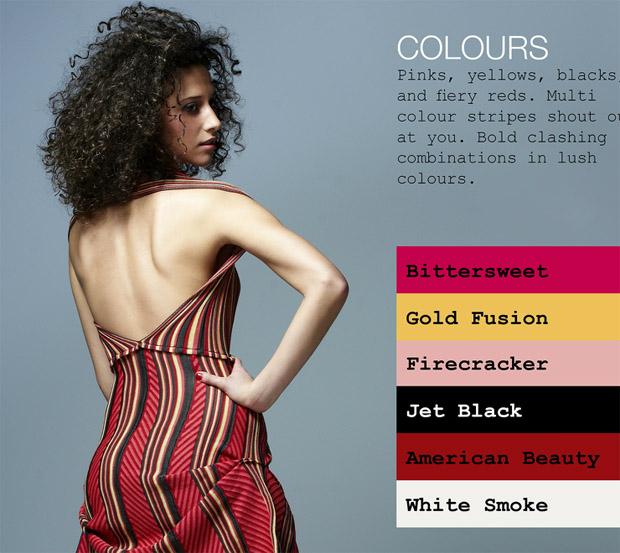 Shima presents seasonal collections by Italian knitwear designer Yasmin Naqvi, featuring the latest information on colour, material and style. The company's Knit Style Book – Spring Summer 2013 is introduced as follows:
The power of making and being skilled
"At the moment we are in a fascinating era, in which change is being driven by massive communal powers and social movements."
"New networks for sharing knowledge are creating new types of makers and fuelling new communities of practice. Crafts are mixing with digital practices and finding new audiences. Models of fabrication, production and distribution are being revisited.
Whether it be knitting, stitching sequins or programming 3D printers. Two aspects come to play – How can it be made? And how good are you at doing it? "
"Shima brings you a summer selection of fashion ideas to tempt you."
Yasmin Naqvi is an English-born knit designer and consultant currently residing in Italy, who applies over 20 years of design experience to create men's and women's prêt-a-porter knit designs and provide consultation to clients worldwide, including Italy, Spain, the United States and Japan. She has also established her own private label.
Yasmin's company, Yasmin Naqvi srl possesses the capability of knitting on Shima Seiki computerized knitting machines installed in-house, so development of new yarns, stitches, fabrics and patterns can be easily applied to real-world commercial production
As well as Shima Seiki, Yasmin's clients include Benetton, Cerruti Arte, Cerruti 188, Ischiko, Marzotto, Stefanel and others.
Access the complete Shima Seiki Knit Style Book Spring Summer 2013.
This article is also appears in...