22nd May 2012, Phnom-Penh
Shima Seiki opens in Cambodia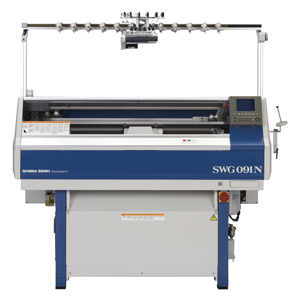 Flat knitting machine manufacturer Shima Seiki has announced the opening of a new sales and service office in Cambodia's capital city of Phnom-Penh.
Shima Seiki (Hong Kong) Cambodia Branch is the latest addition to the Japanese company's efforts to strengthen the Shima Seiki sales and service network in the Asian region.
Other network locations include Hong Kong, China, Taiwan, Korea and Thailand. An opening ceremony will take place in due course.
The announcement comes at a time when Cambodia's knitwear industry is developing mainly due to lower labour costs compared with mainland China.
As the Hong Kong subsidiary of Shima Seiki Mfg., Ltd., Shima Seiki (Hong Kong) provides Shima computerized knitting machine trading and technical services to customers in Hong Kong, Macau and in mainland China. The company aims to provide the best possible means to benefit the knit fashion industry in Hong Kong and China.
Range of services
The company's full range of services includes:
Sales of Shima Seiki knitting machines, design systems and glove knitting machines
A fully functioning showroom with the latest in knitting machines and design systems
Service and on-site troubleshooting support for all Shima Seiki equipment
Spare Parts Department and Technical Service Section work together provide machine and spare parts installation service
A set of tutorials and training programs to help customers or educational institutes to understand the use of the pattern drawing software, pattern drawing
A full knit sample library to browse through and inspire customers to new levels
Contact details
Shima Seiki (Hong Kong) Ltd., Cambodia branch
No.3BC, St.306, Phnom Penh, CAMBODIA
Opening Date: 4 June 2012 (Opening ceremony planned)
This article is also appears in...