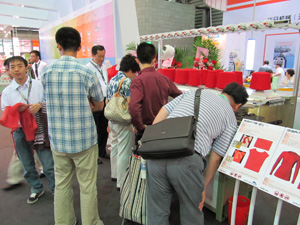 Leading Japanese computerised flat knitting machine builder Shima Seiki officially launched its new entry level SSR112 flat knitting machine here at ShanghaiTex last week. The company said its latest high technology - low cost model was very well received and contracts for significant numbers of machines were concluded or set up at the exhibition.
The low cost SSR112 is available in two variants, namely the SV (variable gauge) and the SC (standard gauge) and in Shanghai the Wakayama based company showed two SSR112 SV type machines in 7 and 12 gauges.
Wide range of gauges in one machine
The low profile variable stroke SSR112 SV has a 45 inch (114cm) maximum knitting width and is available in gauges 7, 12 and 14 gauges, whilst the SC model is available in 7, 12, 14 and 16 gauges.
The SV allows the knitting of WideGauge (wide range of gauges in one machine). Shima says this allows the freedom to handle changing seasons and shifting trends without investing in a machine for every gauge or resorting to the complex, time-consuming task of gauge conversion.
Maximum knitting speed is 1.2m/sec which varies according to gauge and knitting conditions and speed is variably adjustable with 10 additional programmable speeds. Stitch density is electronically controllable at 120 levels and the SSR112 SV has a motor driven racking mechanism which allows maximum two inch racking with ½ and ¼ pitch being available from any position.
High level technical specification
The high technology SSR112 SV is a double Knitran system machine driven by Shima's high production R2CARRIAGE system. Stitch transfer options are simultaneous transfer, front or back, independent of carriage direction and split stitch knitting is also possible. Both the SV and SC machines are fitted with Shima's spring-type moveable full-sinker system for 7 and 12 gauges and the classic v-sinker on 14 and 16 gauges.
Special motor driven stitch presser s are fitted on the SSR112 SV, allowing for individual adjustment for on/off in knit and transfer. Needle hook conversion between LL-size needle and MM-size is possible without exchanging cams.
Needle selection is full jacquard selection via special solenoid actuators and the machine is equipped with Shima's standard take-down comb and programmable main take-down rollers. The SSR112 SV does not have sub-rollers and one yarn cutter and two grippers are fitted to the left side of the machine as standard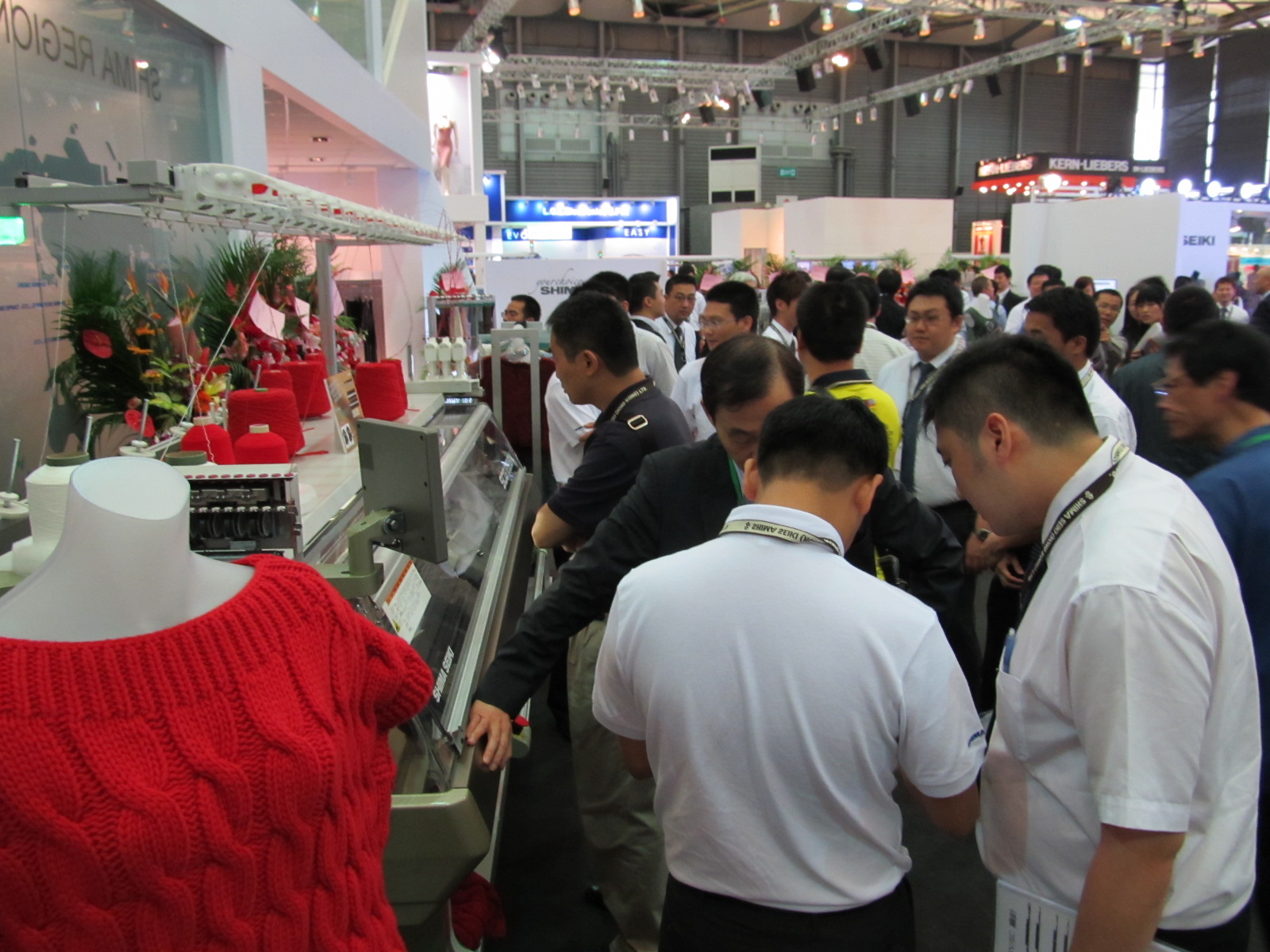 The SSR112 SV's DSCS (Digital Stitch Control System) for consistent loop length by digital control comes with four lightweight, compact encoders on the left side. The machine has seven normal yarn carriers and plating yarn carriers on rails 5 and 6 for 12 and 14 gauge. The 7 gauge SSR112 comes with 9 normal carriers as standard.
This article is also appears in...