2nd December 2015, Wakayama
Shima Seiki to celebrate 30 years in UK with After-Show exhibition
Shima Seiki, the leading flat knitting machine manufacturer of Wakayama, together with its UK subsidiary Shima Seiki Europe, will hold a private exhibition commemorating the 30th anniversary of the subsidiary's opening at its offices in Derbyshire this month.
The event celebrates not only 30 years of sales and service in the UK, but it also signifies three decades of direct sales and service by the manufacturer for overseas customers.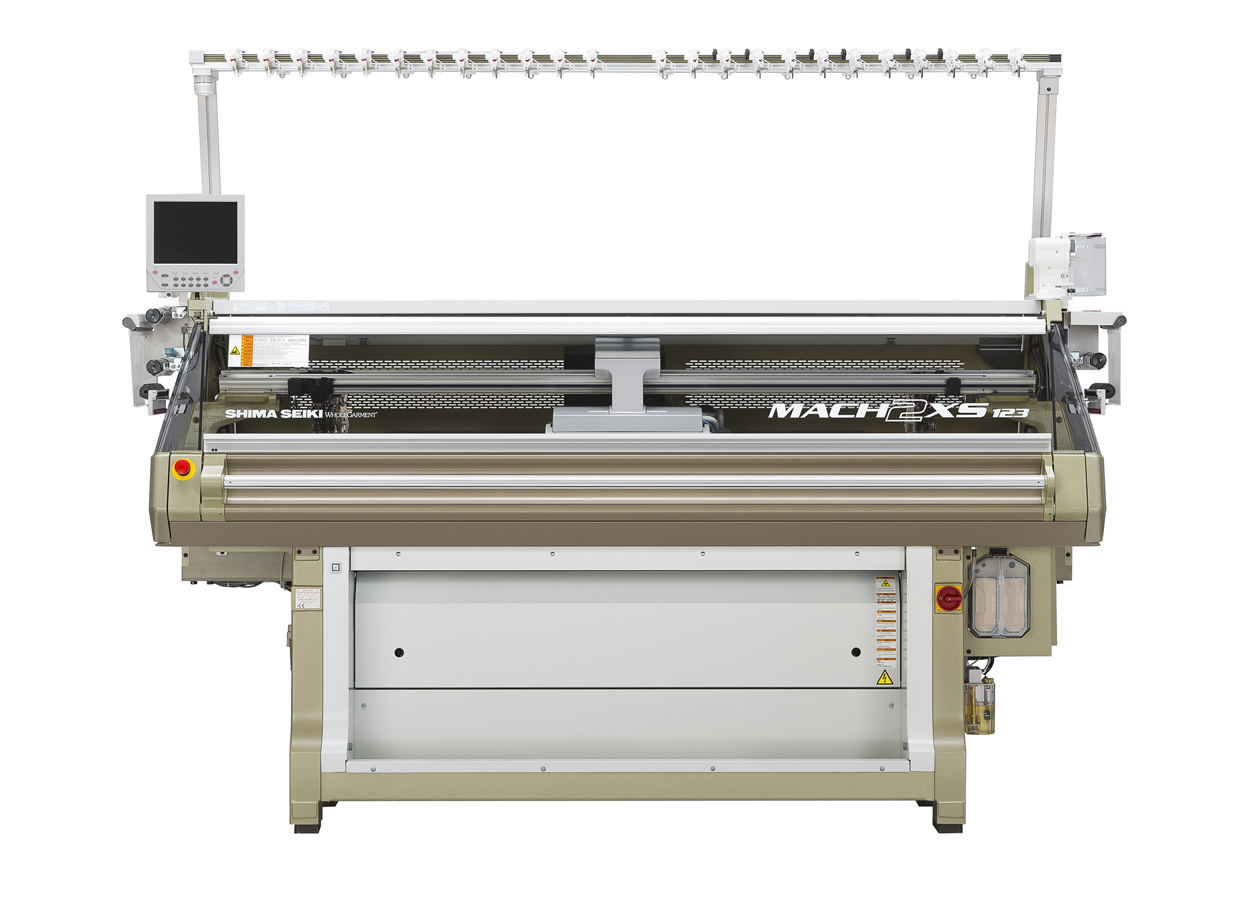 Following its successful showing at the ITMA exhibition held in Milan, Italy, last month, the company will be displaying similar technology in the form of an After-Show exhibition centred around the company's exclusive WHOLEGARMENT knitting technology, which itself celebrates its 20th anniversary this year.
Computerised technology on display
The exhibition will showcase the company's latest line of cutting-edge computerized flat knitting technology. The flagship MACH2X series features Shima Seiki's original SlideNeedle on four needlebeds and is the only machine suited to WHOLEGARMENT knitting in all needles.
Featuring Shima Seiki's original spring-type sinker system, the new MACH2XS machine that was the centrepiece at Shima's ITMA booth will be shown as well. The SWG-N2 series compact WHOLEGARMENT knitting machine will also be demonstrated. It is designed to offer increased colour capacity, as well as the capability for producing industrial textiles.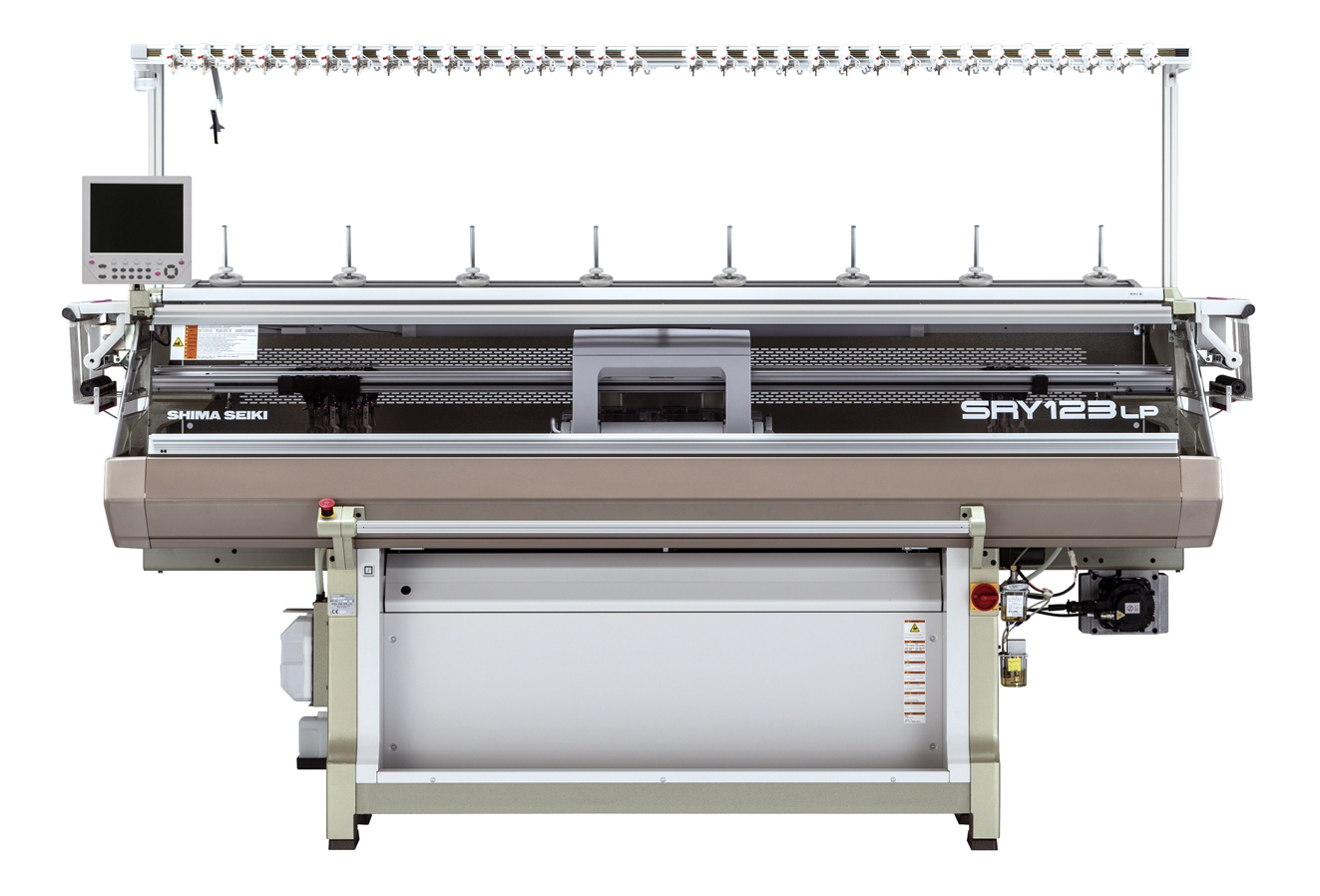 SRY123LP features a pair of loop presser beds mounted above a conventional V-shaped needlebed and is capable of producing unique knit fabrics with woven textures, as well as technical textiles. The new SVR workhorse series resets the industry benchmark once again for shaping machines in the tradition of Shima Seiki's SES and SSG machines, the manufacture reports.
Other highlights
As well as the computerized knitting machines, the exhibition will feature the SIP-series flatbed-type on-demand inkjet printing machine and P-CAM cutting machine, both displayed at ITMA.
Demonstrations will also be performed on the SDS-ONE APEX3 design system that is at the core of the company's Total Knitting System concept. With comprehensive support of the knit supply chain, APEX3 integrates knit production into one smooth and efficient workflow from planning and design to machine programming, production and even sales promotion.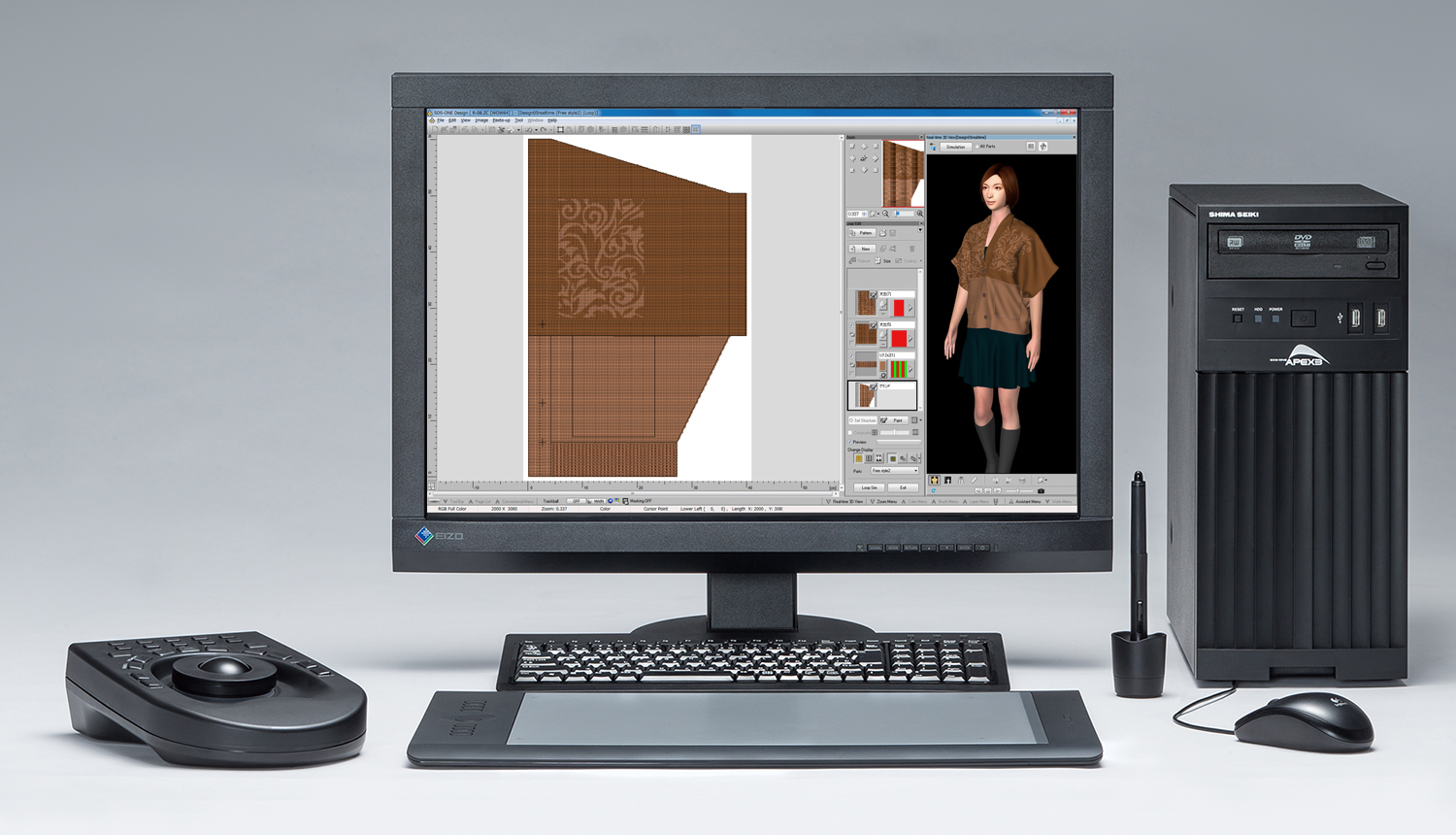 Photo-realistic simulation capability allows Virtual Sampling to minimize the need for actual sample-making, effectively reducing time, material and cost while increasing presentation quality in the sampling process. APEX3 also supports design and simulation in various other industries, such as circular knitting, weaving, pile weaving and printing.
Exhibit details
Exhibit Name: The After-Show
Shima Seiki Europe Ltd's 30th Anniversary 1985-2015
Date: Tuesday, 8 December ~ Wednesday, 9 December 2015
Hours: 9:00AM ~ 5:30PM
Venue: Shima Seiki Europe, Ltd.
Sills Road, Willow Farm Business Park,
Castle Donington, Derbyshire, DE74 2US U.K.
Tel: +44-1332-814770
Exhibited machines
MACH2XS123 15L WHOLEGARMENT Knitting Machine
MACH2X153 18L WHOLEGARMENT Knitting Machine
MACH2X123 8L WHOLEGARMENT Knitting Machine
SWG061N2 15G WHOLEGARMENT Knitting Machine
SRY123LP SV12G Computerized Flat Knitting Machine
SVR122 SC 8G Computerized Flat Knitting Machine
SDS-ONE APEX3 3D Apparel Design System
SIP-160F Inkjet Printing Machine
P-CAM182 Computerized Cutting Machine
For more information please contact:
Shima Seiki Europe, Ltd.
Tel: +44-1332-814770
E-mail: [email protected]
This article is also appears in...