27th August 2013, Wakayama
Shima Seiki to exhibit at Première Vision Paris
Shima Seiki, a leading manufacturer in the computerised flatbed knitting machine industry will exhibit at the Première Vision show in Paris that will be held from 17-19 September.
It will once again participate as a sole machine manufacturer in the 'Knitwear Solutions' category for the flatbed knit sector, following its participation in the inaugural edition of Knitwear Solutions two seasons ago.
On display
The company will exhibit the latest version of its 'SDS-ONE APEX3' 3D design system, demonstrating its comprehensive support of the knit supply chain from planning and production to sales promotion, as well as its capability for virtual sampling that minimises the sample making process.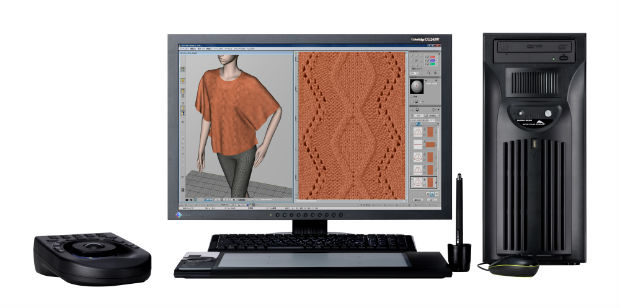 Shima Seiki will also exhibit knitwear produced on its latest line of computerised knitting machines, including revolutionary Wholegarment knitwear that said to feature superior fit, comfort and draping characteristics.
A number of Wholegarment knitwear samples will also be on display at the 'Knitwear Focus Forum', a newly implemented fashion information forum within 'Knitwear Solutions'.
Shima Seiki
With complete systems integration from planning, production to sales promotion and retail sales, Shima Seiki has been dedicating its products and services to the knitting industry worldwide through the latest in computerised knitting technology.
Shima Seiki is also a pioneer in complete garment manufacturing technology—called Wholegarment —wherein an entire knitted garment is produced on the knitting machine without the need for linking or sewing afterward.
Since its commercial introduction in 1995, Shima Seiki has been the leader in Wholegarment knitting technology with over 25 years of on-going research and over 15 years of proprietary field experience and know-how.
This article is also appears in...