13th February 2017, Wakayama
Shima Seiki to exhibit latest technology at BSTIM 2017
Shima Seiki, a leading Japanese computerised flat knitting machine manufacturer, will exhibit at the upcoming Best Solutions in Textile Manufacturing Fair (BSTIM) in Igualada, Spain this month.
On display will be Shima Seiki's latest line of computerised flat knitting machines, including those capable of WHOLEGARMENT knitting whereby an entire garment can be produced in one piece on the machine without linking or sewing.
Knitting machines
The flagship WHOLEGARMENT knitting machine MACH2XS is capable of knitting items requiring tight, high-quality fabrics in all needles, thanks to its four needle beds using the company's original SlideNeedle. Furthermore, MACH2XS has increased patterning range due to its spring-type moveable sinkers and optional inlay carriers, the company reports.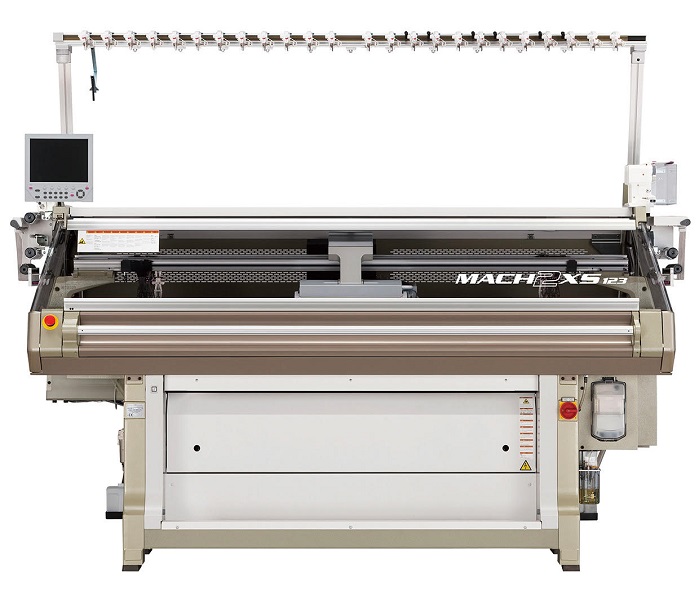 The smaller SWG091N2 WHOLEGARMENT knitting machine is designed to provide opportunities for highly flexible WHOLEGARMENT production over a wide range of items including industrial textiles, in a compact, economical package.
The novel SRY123LP computerised flat knitting machine features loop presser beds with inlay capability, offering new and exciting possibilities in knitweave hybrid fabrics, as well as technical textiles. The benchmark SVR series, as well as the SSR series workhorse shaping machines will round out the display with the latest in Shima Seiki computerised flat knitting technology. Among these is the new SVR123SP machine with loop presser bed and inlay capability shown at ITMA Asia + CITME 2016 held in Shanghai last October.
3D design system
Also shown will be the SDS-ONE APEX3 3D design system. Key to Shima Seiki's Total Fashion System concept, APEX3 has been developed to integrate all stages of apparel production into one smooth and efficient workflow from planning and design to production and sales promotion.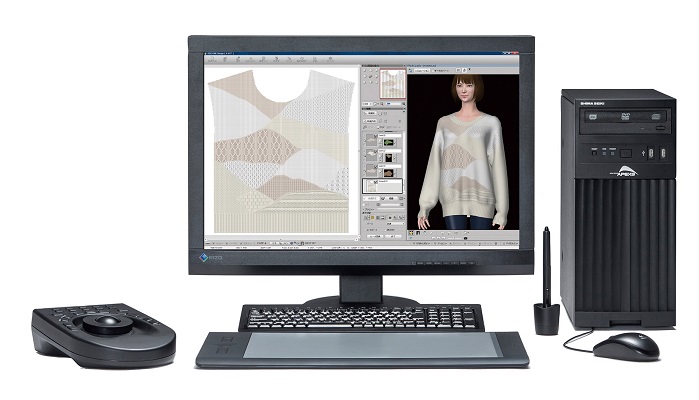 With ultra-realistic product simulations, APEX3 is also capable of Virtual Sampling that is said to minimise the costly time- and resource-consuming sample-making process.
Exhibition details
Exhibition: Best Solutions in Textile Manufacturing Fair (BSTIM)
Date: Wednesday, 22 ~ Thursday, 23 February 2017
Hours: 10:00AM ~ 6:00PM
Location: Recinte L'Escorxador
c/Prat de la Riba 47, 08700 Igualada, Barcelona, Spain
Organizer: Fira D'Igualada
Tel: +34-93-804-0102
Booth: No. 24-29
Exhibited technology
MACH2XS123 8L WHOLEGARMENT knitting machine
MACH2XS153 15L WHOLEGARMENT knitting machine
SWG091N2 15G WHOLEGARMENT knitting machine
SRY123LP-SV 14G Computerised Flat Knitting Machine
SVR123SP-SV 14G Computerised Flat Knitting Machine
SVR122-SV 5G Computerised Flat Knitting Machine
SSR112-SV 14G Computerised Flat Knitting Machine
SDS-ONE APEX3 3D Design System
For more information please contact:
Shima Seiki Spain, S.A.U.
Tel: +34-93-7293727
Email: [email protected]
This article is also appears in...