Shima Seiki (Hong Kong) Ltd., subsidiary of leading Japanese computerized knitting machine manufacturer Shima Seiki Mfg., Ltd. will hold a private exhibition in Hong Kong in January.
The Shima CrossTex exhibition presents connectivity as a key theme, and will be held in cooperation with several note- worthy suppliers who will present their services at individual booths, offering visitors the opportunity to expand their network portfolio by connecting with businesses upstream of the supply chain.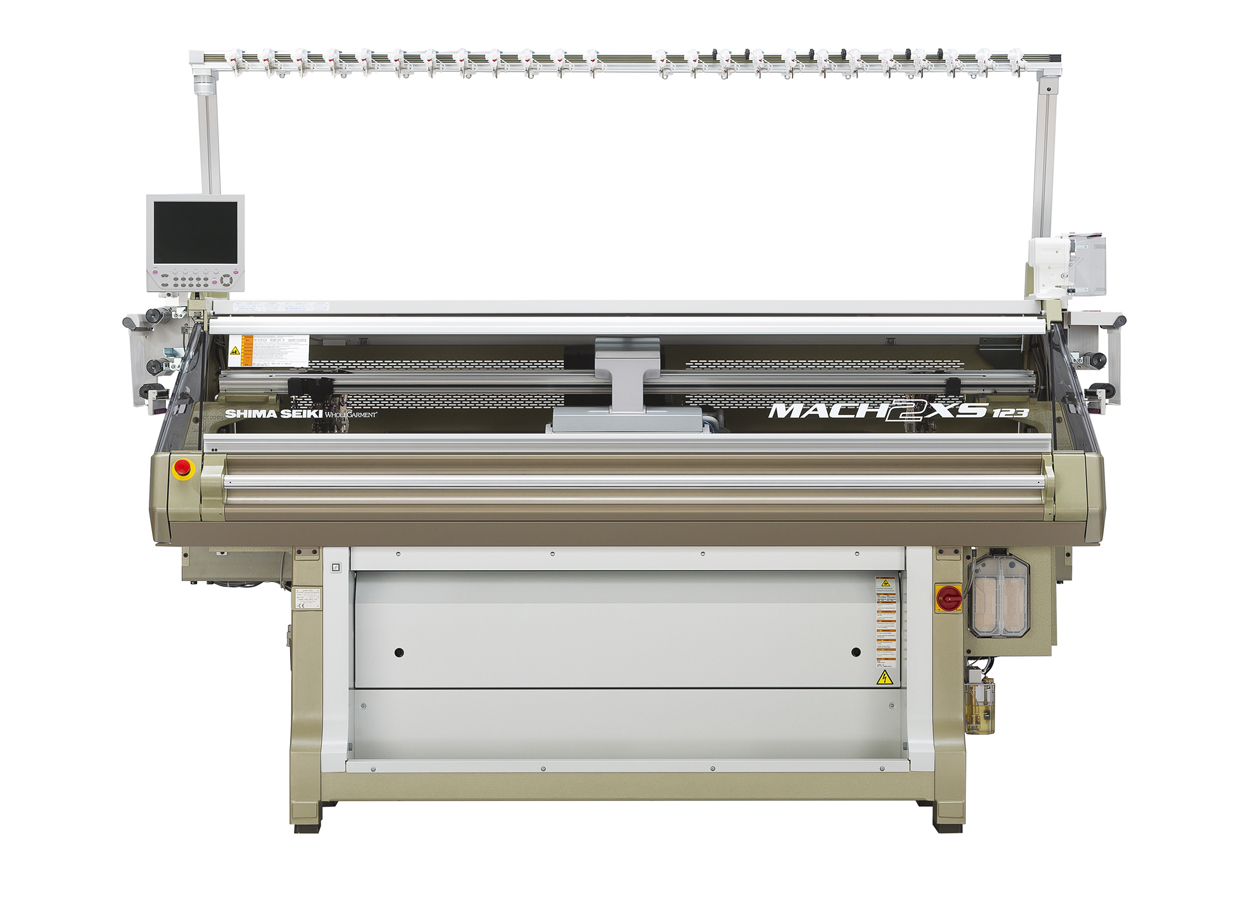 CrossTex is also a showcase for the company's latest selection of computerized flat knitting machines and other textile- related machinery, which gathered great interest from visitors to Shima Seiki's booth at ITMA 2015 held in November.
Featured are the new flagship MACH2XS WHOLEGARMENT knitting machine with SlideNeedles mounted on four needle- beds and spring-type sinkers, as well as the compact SWG-N2 series WHOLEGARMENT knitting machine that offers increased color capacity as well as the capability for producing industrial textiles. SRY123LP features a pair of loop presser beds mounted above a conventional V-shaped needlebed and is capable of producing unique knit fabrics with woven textures as well as technical textiles.
The new SVR workhorse series resets the industry benchmark for shaping machines in the tradition of Shima Seiki's legendary SES and SSG machines. Also on display will be Shima Seiki's P-CAM series multi-ply cutting machine and APEX-T design system for weaving.
Demonstrations will also be performed on Shima Seiki's SDS-ONE APEX3 3D design system that is at the core of the company's "Total Knitting System" concept. With comprehensive support of all aspects throughout the knit supply chain, APEX3 integrates knit production into one smooth and efficient workflow from yarn development, product planning and design to machine programming, production and even sales promotion. Especially effective is APEX3's capability to improve on the planning process with Virtual Sampling. Photo-realistic simulation capability minimizes the need for sam- ple-making, effectively reducing time, material and cost from the sampling process.
Exhibition Details
SHIMA CrossTex
Monday, 11th ~ Wednesday, 13th January 2016, 10:00AM ~ 6:00PM
Hong Kong Science Park, Grand Hall, 1/F, Phase 3 Science Park West Avenue, Science Park, Hong Kong Tel: +852-2629-1818
Exhibited Technology
MACH2XS123 15L - WHOLEGARMENT Knitting Machine
MACH2X153 18L - WHOLEGARMENT Knitting Machine
SWG061N2 15G - WHOLEGARMENT Knitting Machine
SRY123LP-SV14G - Computerized Flat Knitting Machine
SVR122-SV14G - Computerized Flat Knitting Machine
SDS-ONE APEX3 - Knitting Machine 3D Apparel Design System
SHIMA KnitPLM - Product Lifecycle Management System for Knitting
P-CAM183 APEX-T - Multi-Ply Computerized Cutting Machine (NC Cutting Machine) Design System for Weaving
Cooperating Companies
· Jiangsu Guotai International Group/ Hulian Industry Co., Ltd.
· Sawada Co., Ltd.
· Shanghai Xinnuo Zhanchuang Yarn Co., Ltd.
· Daiwabo Rayon Co., Ltd.
· Toyoboshi Kogyo Co., Ltd.
· Toyota Industries Corporation
· Nakaden Keori Co., Ltd.
· Nikko Textile Corporation
· Novetex Spinners Limited
· Maito Design Works Co., Ltd.
· Ningbo Consinee Woolen Textile Co., Ltd.
· Guandong United Progress Wooltex/ Hong Kong Office Ltd.
· Yoshida Senko Co., Ltd.
· JiangSu Lugang Science & Technology Co., Ltd.
For more information please contact:
SHIMA SEIKI (HONG KONG) LTD. Tel: +852-2898-8339
Email: [email protected]
SHIMA SEIKI MFG., LTD. Tel: +81-73-474-8210