5th August 2016, Wakayama
Shima Seiki to hold private exhibition in Sri Lanka
Shima Seiki, a leading Japanese computerized knitting machine manufacturer, together with its Sri Lankan representative Tajima Colombo will hold a private exhibition in Sri Lanka this month.
The exhibition will showcase the company's latest WHOLEGARMENT knitting machine, the flagship MACH2XS. Featuring Shima Seiki's original SlideNeedle mounted on four needle beds, MACH2XS is the four-bed machine equipped with Shima Seiki's original spring-loaded moveable sinker system.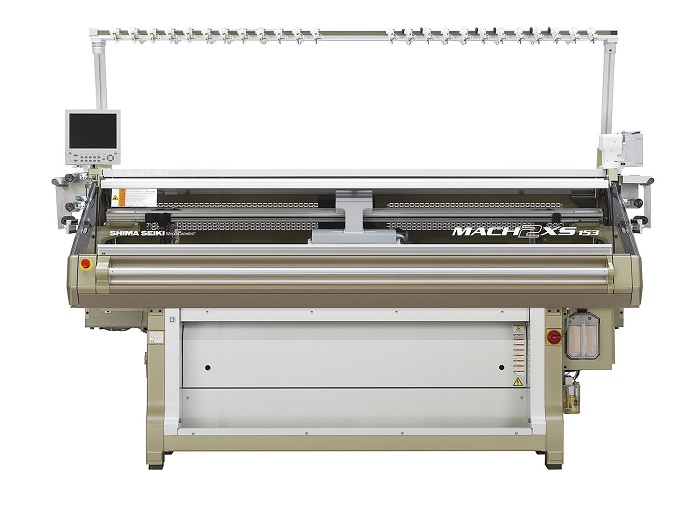 The SWG061N2 compact WHOLEGARMENT knitting machine also features the SlideNeedle and is designed to offer great flexibility in producing a variety of accessory items such as gloves, socks, leggings, hats and mufflers as well as childrenswear and even technical textiles. Shima Seiki's original product, the glove knitting machine, is represented by the latest SFG-I machine in 18G for ultrafine gauge glove production, as well as dipping applications.
3D design system
Demonstrations will also be performed on Shima Seiki's SDS-ONE APEX3 3D design system that is at the core of the company's Total Knitting System concept. With comprehensive support of all aspects throughout the knit supply chain, APEX3 aims to integrate knit production into one smooth and efficient workflow from yarn development, product planning and design to machine programming, production and even sales promotion.
Especially effective is APEX3's capability to improve on the planning process with Virtual Sampling. Photo-realistic simulation capability is said to minimize the need for sample-making, effectively reducing time, material and cost from the sampling process.
Exhibition details
Date: Monday, 22 ~ Wednesday, 24 August 2016
Hours: 9:00AM ~ 6:00PM
Location: The Hitoshi Tajima Auditorium
4th Floor, Tajima Colombo (Pvt) Ltd.
No. 28, Galle Road, Dehiwela North, Sri Lanka
Tel: +94-11-2719902, +94-777-300142
Exhibited technology
MACH2XS153 15L WHOLEGARMENT Knitting Machine
SWG061N2 15G WHOLEGARMENT Knitting Machine
SFG-I 18G Fully Automatic Glove Knitting Machine
SDS-ONE APEX3 3D Apparel Design System
For more information, please contact:
Tajima Colombo (Pvt) Ltd.
Tel: +94-11-2719902, +94-777-300142
This article is also appears in...