Leading Japanese computerised flat knitting machine manufacturer Shima Seiki MFG, together with its Korean subsidiary Shima Seiki Korea, will hold a private exhibition at the Textile Center in Seoul, South Korea, from 17-18 April.
Shima Seiki ill provide guests with the opportunity to examine in further detail the capabilities of its SDS-ONE APEX3 3D design system, as a follow-up to the Korea Private Show held in February, as well as the Preview in Daegu exhibition held in March. The company will have three units of APEX3 on display for individual demonstrations.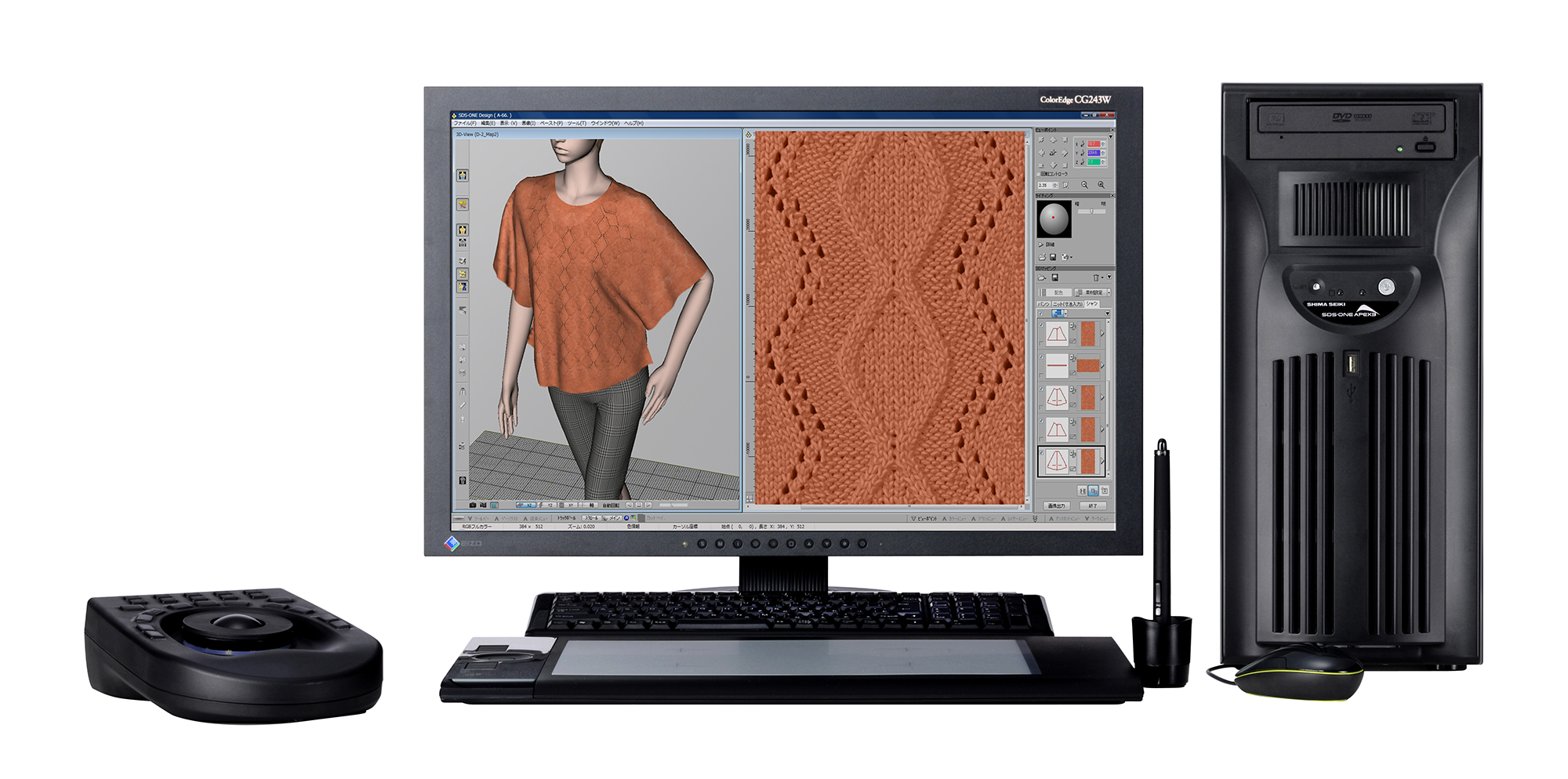 Shima Seiki will also exhibit knitwear produced on its latest line of computerised knitting machines, including the revolutionary Wholegarment knitwear.
Advantages
Under Shima Seiki's Total Fashion System concept, APEX3 is at the core of a comprehensive apparel production system that provides smooth workflow throughout the fashion supply chain, from planning and production to sales promotion, the company reports.
Its ultra-realistic simulation capability is also said to allow Virtual Sampling to minimise the costly and time-consuming sample-making process. APEX3 supports design and simulation in a variety of industries ranging from flat knitting to circular knitting, weaving, pile weaving, printing and more.
Shima Seiki
With complete systems integration from planning, production to sales promotion and retail sales, Shima Seiki, of Wakayama, Japan, is a leading manufacturer in the computerised flatbed knitting machine industry.
Shima Seiki is also the pioneer in complete garment manufacturing technology—called Wholegarment —wherein an entire knitted garment is produced on the knitting machine without the need for linking or sewing afterward.
Since its commercial introduction in 1995, Shima Seiki has been the undisputed leader in Wholegarment knitting technology with almost 30 years of on-going research and almost 20 years of proprietary field experience and know-how.
This article is also appears in...