17th April 2015, Wakayama
Shima Seiki to present its latest technology at Techtextil 2015
Leading computerized knitting machine manufacturer Shima Seiki MFG., of Wakayama, together with its Italian subsidiary Shima Seiki Italia S.p.A., will participate in the Techtextil exhibition that takes place in Frankfurt this May.
On display will be the company's latest technological contributions to the field of technical textiles, including the Shima Seiki's latest computerized knitting machine SRY123LP.
SRY123LP
The machine features loop presser beds mounted atop conventional needle beds, that provide improved control over pressdown of individual loops.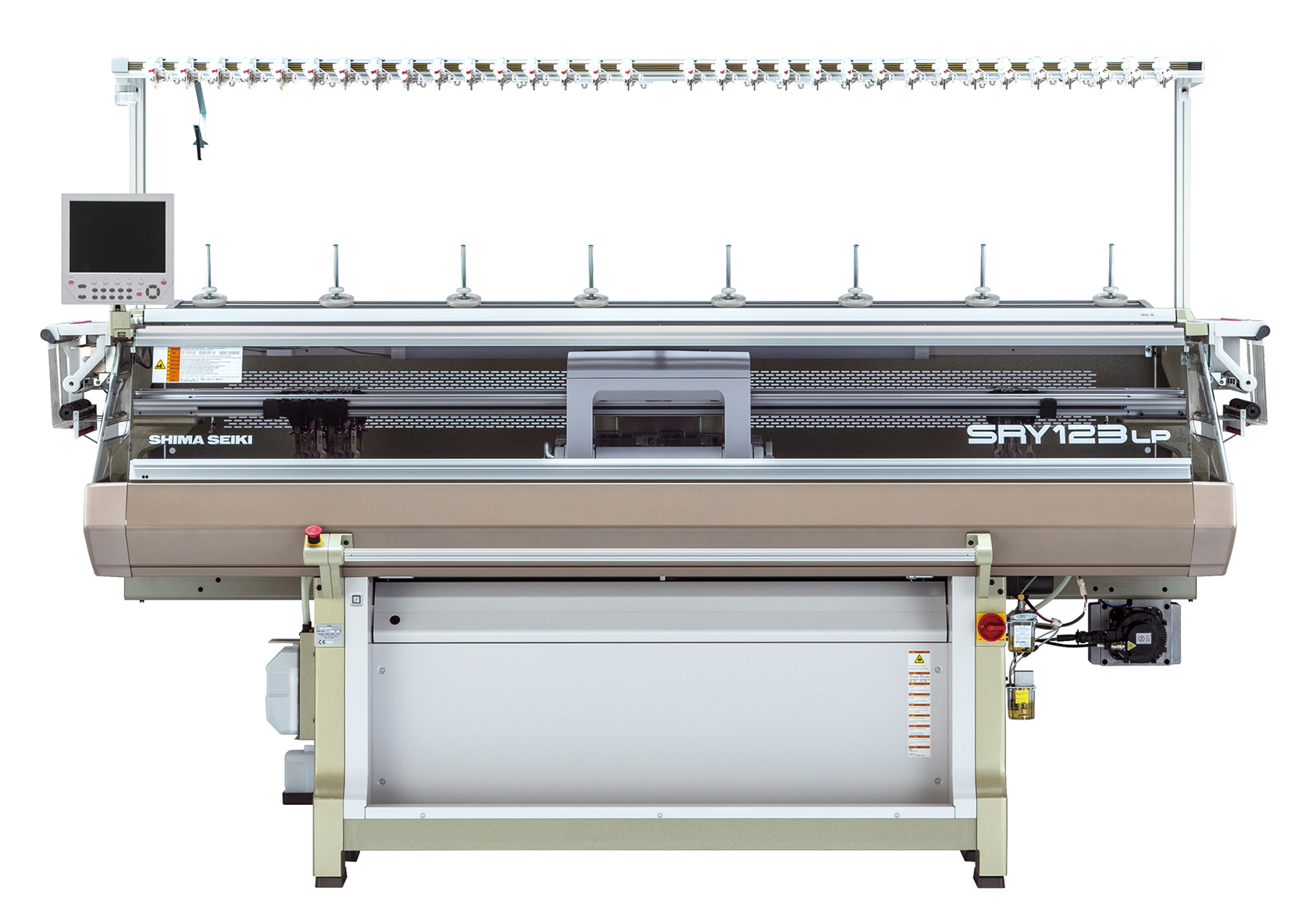 This presents unprecedented capability especially with partial knitting patterns and inlay patterns, the manufacturer reports. Inlay fabric is produced by inserting yarn into existing knit fabric in a weave fashion, opening opportunities for expansion into markets for wovens.
Inlay also suppresses typical stretch characteristics of knitted fabrics, and since new materials such as metallic and monofilament yarns can be used for inlay structures, new applications in industrial textiles are realized.
Samples and design
Examples of technical textiles produced on SRY123LP will be on display, as well as other samples produced on other knitting machines, including those utilizing Shima Seiki's exclusive Wholegarment knitting technology.
Wholegarment is capable of producing knitted items in their entirety on the machine, and allows 3D forms and tubing to be produced without sewing.
The latest version of Shima Seiki's SDS-ONE APEX3 3D design system will also be available for demonstrations in design and simulation of various technical textiles.
Exhibition details
Exhibition: Techtextil
Organizer: Messe Frankfurt Exhibition GmbH
Tel: +49 69 75 75-0
Date: Monday, 4 ~ Thursday, 7 May 2015
Hours: 9:00AM ~ 6:00PM (final day: ~5:00PM)
Venue: Messe Frankfurt
Ludwig-Erhard-Anlage 1,
60327 Frankfurt am Main, Germany
Tel: +49 69 75 75-0
Booth No.: Hall 6, Level 1, Stand C52
Exhibited technology
SRY123LP (Computerized flat knitting machine)
SDS-ONE APEX3 (3D design system)
For more information please contact:
Shima Seiki Italia S.p.A.
Tel: +39 02 216621
E-mail: [email protected]
This article is also appears in...