Leading computerized knitting machine manufacturer Shima Seiki MFG., of Wakayama, together with its European subsidiary Shima Seiki Europe, will participate in the Meet the Manufacturer 2015 exhibition in London, next month.
Meet the Manufacturer is a trade show and sourcing event showcasing British manufacturing of clothing, textiles and leather goods. It features clothing manufacturers, textile mills, makers of leather goods and suppliers to the UK apparel and textile industries.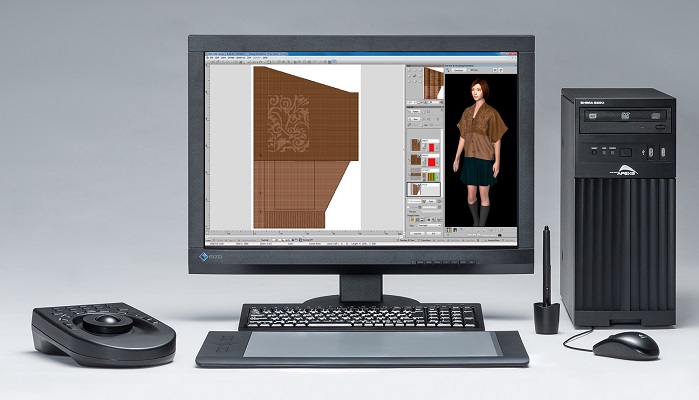 On display will be the company's newest offering in digital textile printing. The textile machinery supplier Shima Seiki will also be demonstrating its seam-free Wholegarment knitting technology.
On display
The company will exhibit its SWG061N2 compact Wholegarment knitting machine that features the company's original SlideNeedle. It is capable of flexible production of a range of knitted items from gloves, socks and other fashion accessories to specific applications, such as sports, medical and industrial materials, all in 3D without seams.
Also on display will be the latest version of Shima Seiki's SDS-ONE APEX3 3D design system, which is at the core of the company's Total Fashion System concept. APEX3 provides comprehensive support throughout the apparel supply chain, integrating production into one smooth and efficient workflow from yarn development, product planning and design to production and even sales promotion.
Especially effective is APEX3's capability to improve on the planning process with Virtual Sampling. Photo-realistic simulation capability allows Virtual Sampling to minimize the costly time- and resource consuming sample-making process while enhancing presentation quality.
Exhibition details
Exhibition: Meet the Manufacturer 2015
Organizer: Meet the Manufacturer
Tel: +44 (0)33 39 39 00 29
Date: Wednesday, 3 ~ Thursday, 4 June 2015
Hours: 9:00AM ~ 6:00PM
Venue: Tobacco Dock
Pennington Street, London E1W 2SF UK
Tel: +44 (0)207 680 4001
Booth No.: R3
Exhibited technology
SWG061N2 (WHOLEGARMENT knitting machine)
SDS-ONE APEX3 (3D design system)
For more information please contact:
Shima Seiki Europe, Ltd.
Tel: +44-1332-814770
Email: [email protected]
This article is also appears in...