8th January 2016, Wakayama
Shima Seiki to showcase latest technology at ISPO Munich 2016
Leading computerized knitting machine manufacturer Shima Seiki MFG., of Wakayama, together with its Italian subsidiary Shima Seiki Italia, will participate at the ISPO exhibition in Munich, Germany in January.
On display will be the company's SWG091N2 compact Wholegarment knitting machine suited to seam-free knit production in the field of athletic performance wear. Featuring Shima Seiki's original SlideNeedle, SWG091N2 is capable of flexible production from small knitted items such as gloves and socks to garment-size products.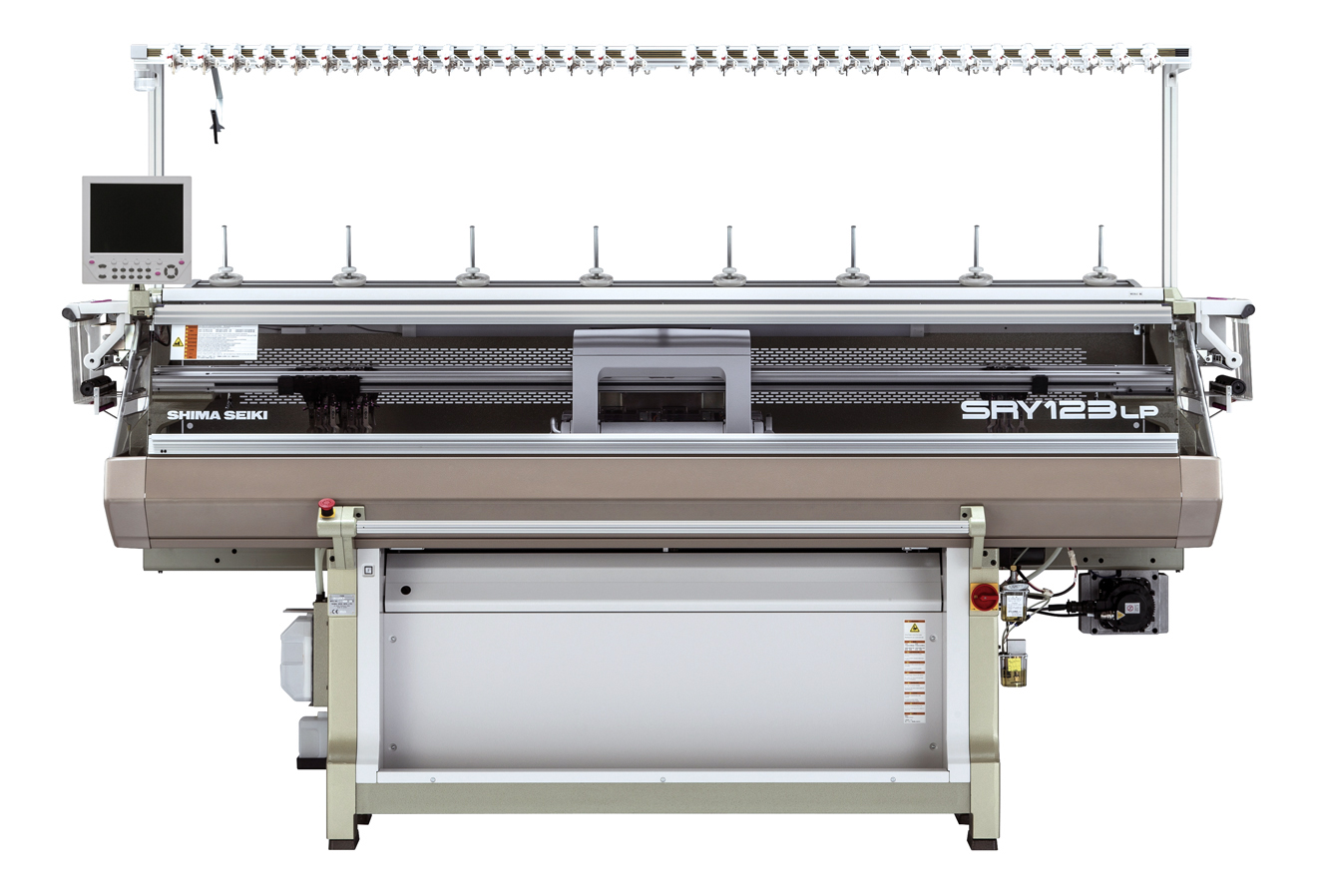 It can also knit various textures and fabric structures for creating compression fabric, spacer fabric and other effects that aid in athletic support and protection. SWG091N2 can knit all of these items in 3D without any seams, the company reports.
SRY123LP machine
Also on display for the first time at ISPO will be the SRY123LP machine, which can produce hybrid knit-weave fabrics using inlay yarns.
Inlay technique allows difficult-to-knit technical yarns such as monofilament and metallic yarns, expanding its applications to include technical textiles for sports wear, sports gear, as well as the outdoor and leisure industries.
3D design system
The latest version of Shima Seiki's SDS-ONE APEX3 3D design system will also be available for demonstrations. An all-in-one 3D design system that supports all aspects of fashion design and production, SDS-ONE APEX3 is at the core of Shima Seiki's Total Knitting System and Total Fashion System concepts, allowing smooth workflow from planning, design and programming to production and even sales promotion.
APEX 3 also improves on the planning process through photo-realistic simulation capability, effectively reducing time, material and cost from the sampling process with Virtual Sampling in 3D.
Exhibition details
Exhibition: ISPO MUNICH 2016
Date: Sunday, 24 ~ Wednesday, 27 January 2016
Hours: 9:00AM ~ 6:00PM (27th January: ~5:00PM)
Venue: Messe München
Messegelände 81823 München, Germany
Tel: +49 89 949-20720
Organizer: Messe München GmbH
Tel: +49 89 949-11388
Booth No.: C3.415
Exhibited technology
SRY123LP-SV 14G (Computerized flat knitting machine)
SWG091N2 15G (WHOLEGARMENT knitting machine)
SDS-ONE APEX3 (3D design system)
For more information please contact:
Shima Seiki Italia S.p.A.,
Tel: +39 02 216621
Email: [email protected]
This article is also appears in...