Warp Knitting/​Crochet
Sitip offers odour control warp knits
Sciessent, the manufacturer of the Agion Active and Agion Lava brands of odour elimination technology, has announced its partnership with leading Italian warp knitter Sitip SpA, to offer odour control finishes on fabrics that will target performance knit, swimwear and intimate apparel brands. Sitip's new Point and Ritmo fabrics with Agion Active and Agion Lava were on show at last week's Performance Days show where the partnership announcement was made. Agion Active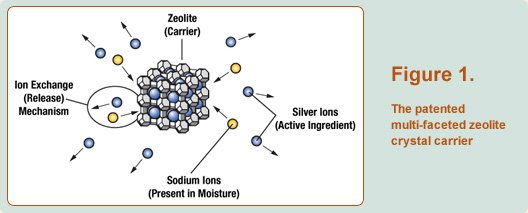 14th May 2012
Knitting Industry
| Wakefield, MA
Sitip's new Point and Ritmo fabrics with Agion Active and Agion Lava were on show at last week's Performance Days show where the partnership announcement was made. Agion Active is said to represent the next generation of odour control for textiles and apparel and is described as a dual technology applied to textiles as a fabric finish creating apparel with superior odour control.
According to Sciessent Agion Active is designed to fit into the most demanding applications and environments, from performance and athletic apparel to intimates and swimwear, controlling odour to deliver unparalleled, long lasting freshness.
Based on minerals, the finish adsorbs vapour based odours that surround garments and regenerates with each wash/dry cycle so it's always ready to perform. The Agion Lava technology is part of the Agion Active finishing system or is available alone as a finish.
The cornerstones of Agion technology are silver, copper and zinc; highly effective antimicrobial agents. "Silver, copper and zinc have long been known for their antimicrobial properties and Agion's zeolite carrier is mineral based and allows 'smart' release - slow and steady when necessary," Sciessent says in its product information.
Agion technology operates at the surface of a product through the controlled release of elemental ions which attack microbes and inhibit their growth in three different ways. Sciessent offers a variety of element-based technologies to suit various manufacturing and product requirements.
Sergio Alibrandi, executive marketing manager of Sitip commented:
"At Sitip, we strive to offer new technologies in order to provide brands with an evolving line of differentiated, performance fabrics," "When we experienced the stringent performance of Agion Lava odour management finish, as the latest and most environmental friendly technology, we were sure that we were offering our customers a superior solution that sets a new standard for performance features."
"We are proud to forge new paths in our partnership with Sitip as we enter the swimwear and intimate apparel markets," said Paul Ford, chief executive officer of Sciessent.
"As demand grows for effective odour management, we are glad to be at the forefront of creating a solution that delivers true value to the consumer."
Sciessent located in Wakefield, Massachusetts, aims to provide customized solutions that enhance the value of partners' products. Sciessent's Agion and Agion Active brands are said to be based on naturally occurring elements and have been incorporated into a wide range of consumer, industrial and healthcare products, including mobile phones, shoes, keyboards, water filters, medical catheters and ice machines. Sciessent's cites many leading brands as its customers, such as Dell, Motorola, Columbia, Adidas, PPG, Carrier and DuPont.
Sitip, located in Bergamo, Italy is a forward thinking manufacturer of high quality elastic warp knits and circular knits. With a strong commitment to R&D and an expert eye for textile innovation, Sitip works closely with its partners to continuously offer the very latest in performance textiles. Sitip products can be found throughout the technical, automotive, mechanical fastening textile markets, as well as the swimwear, intimate apparel and active wear industries.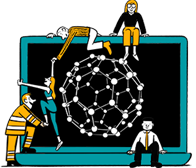 Business intelligence for the fibre, textiles and apparel industries: technologies, innovations, markets, investments, trade policy, sourcing, strategy...
Find out more