27th February 2014, Milan
Social networking at FILO 2014
FILO, the International trade fair for yarns and fibres, is ready to welcome visitors to its renewed 41st edition that will be held at Le Stelline Congress Centre in Milan from 5-6 March 2014.
The exhibition will desert the conventions of its usual programme on the first day by running the official part in the late evening, allowing everybody who during the day was involved with business meetings to participate.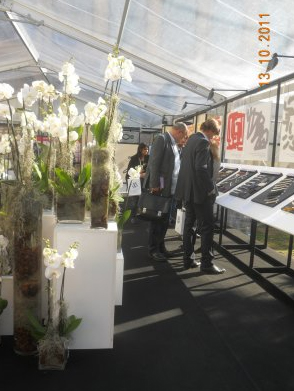 As well as that there were some location changes, as organisers decided to move the FILO Lounge to the large space at the Corridoio Sala Manzoni on the first floor of the Stelline Congress centre.
Individuality
The aim of FILO exhibition is to reach out to visitors both emotionally and intellectually, encouraging the multilevel communication between the participants.
This is why the setting is very striking, according to organisers. The leading thread of the event is translated into images, products and words. The topic of individuality this season will be referenced in the textile themes.
The focus will be on the central role of the individual at a time when any experience immediately tends to become social.
Textile themes
In this setting, the themes of the product development proposals exhibited in the FILO Trend Area are combined with the textiles and garments selected by Stefania Bini, the designer host of this edition.
The event includes brief speeches by Marilena Bolli, President of the Unione Industriale Biellese, Pier Francesco Corcione, Director of the Unione Industriale Biellese, and Gianni Bologna, FILO Product Development and Creative Manager.
This article is also appears in...