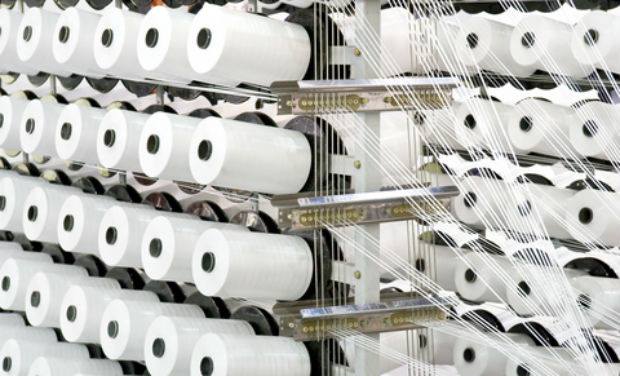 Space application for ITMA ASIA + CITME 2016 has been launched. The fifth edition of the combined show will be held from 21-25 October 2016 at the new National Exhibition and Convention Centre(NECC) in Shanghai.
ITMA ASIA + CITME is a large showcase of cutting-edge solutions for textile makers that supports of all the major trade associations. More than 1,300 exhibitors take part in the show, which is visited by 100,000 trade visitors from all sectors of the global textile industry.
"Asia is the world's largest textile machinery market and China accounts for more than half of the total textile and garment machinery installed during the last 10 years. Hence, we expect that the response to the 2016 combined show will be extremely strong," commented Charles Beauduin, President of CEMATEX.
New venue
"We anticipate that ITMA ASIA + CITME 2016 will be the biggest showcase in the series," said Wang Shutian, President of China Textile Machinery Association (CTMA). "It is expected to take up 180,000 square metres with participation from some 1,600 exhibitors. The new venue in the Hongqiao business district of Shanghai, together with the new October dates, have generated excitement among industry players."
Co-built by the Ministry of Commerce of China and the Shanghai Municipal Government, NECC will be the largest single-building exhibition complex in the world with a total construction area of 1.47 million square metres.
It is easily accessible as it is located near the Hongqiao Transportation Hub, and connected to Hongqiao Airport and Hongqiao Railway Station via the city's metro. Facilities at the NECC include exhibition halls, a commercial centre, office buildings and a hotel.
ITMA ASIA + CITME
According to the show owners, CEMATEX, China Textile Machinery Association, the Sub-Council of Textile Industry, CCPIT (CCPIT-Tex) and China Exhibition Centre Group Corporation (CIEC), ITMA ASIA + CITME is the leading marketing platform for textile machinery manufacturers seeking to tap the China market.
ITMA ASIA + CITME 2016 is organised by Beijing Textile Machinery International Exhibition and co-organised by MP Expositions. Japan Textile Machinery Association is a special partner of the show.
The last ITMA ASIA + CITME show in 2014 grossed 150,000 square metres. It welcomed around 1,600 exhibitors from 28 countries taking part. The show attracted around 100,000 visitors from 102 economies.
This article is also appears in...