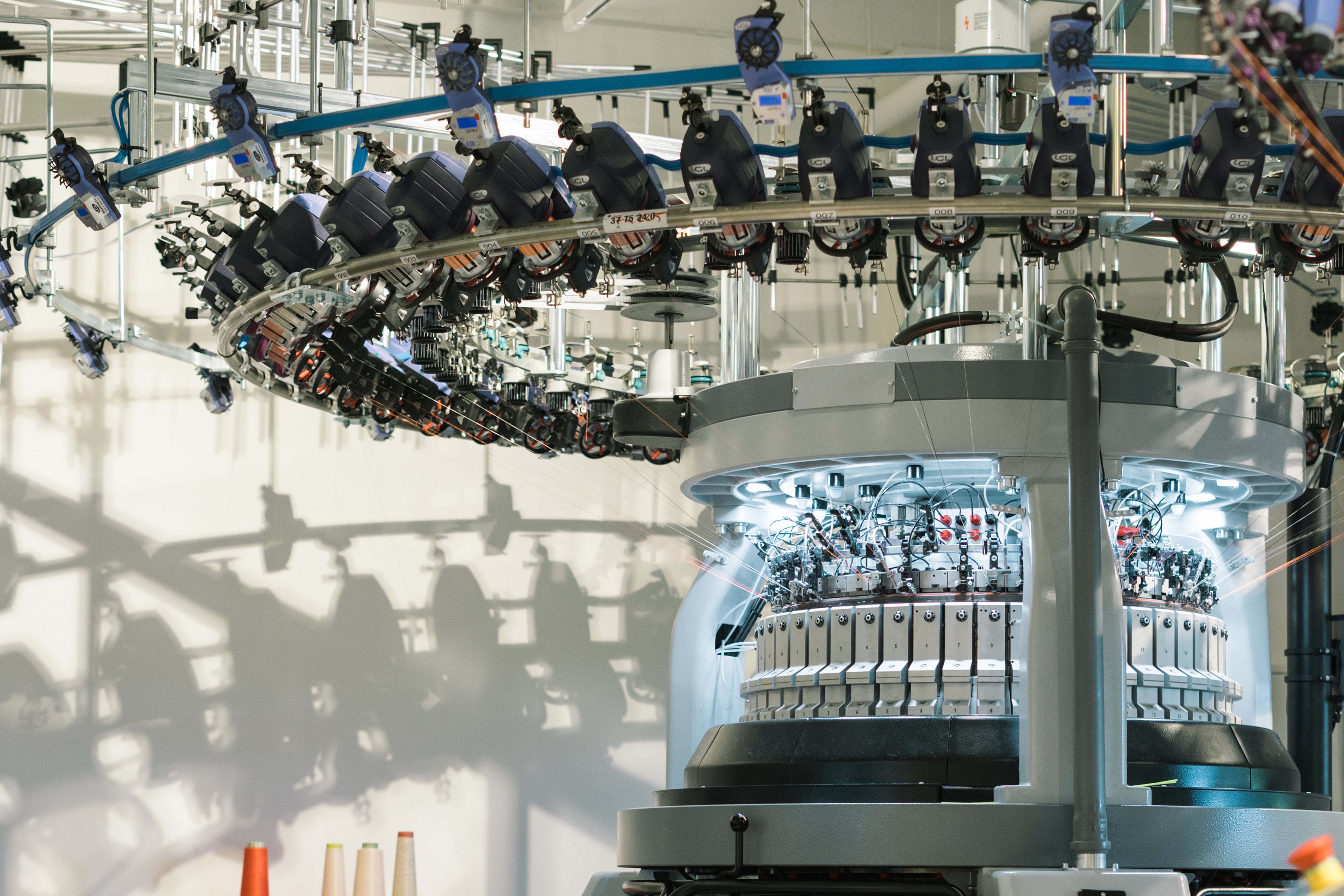 © BYBORRE.
BbBorre, the Amsterdam based textile innovation studio has raised € 3.2 million in a series A funding round led by SHIFT Invest (Vandebron, The Renewal Workshop, Protix), together with existing investor the Amsterdam Climate & Energy Fund (Vandebron, Aectual) and existing angel investors. According to the company, the funding will be used to accelerate ByBorre's on-demand textile platform (Textile Development Kit, or TDK) and expand its global on-demand production network.
"The textile industry is the second most polluting industry in the world, generating large landfills, responsible for 10% of the global CO2 emission and for 20% of the water waste," ByBorre said in a statement. "The industry is known for inefficient production processes, high energy demand and many unnecessary transports (goods and people). ByBorre challenges this status quo and made it its mission to create conscious creators and allow them to be 'part of something bigger'."
"That's why ByBorre champions the importance of sharing knowledge and expertise, inviting other brands to work with the platform and find out about new ways to create quality custom and sustainable textiles. ByBorre produces on-demand using existing capacity of its production partners. It's an open source mentality; through ByBorre, designers have access to sustainable building blocks, industry innovations and creative tools, all in one place. ByBorre positions itself as a service; ready for brands to twist textiles into their own aesthetic, requirements and style."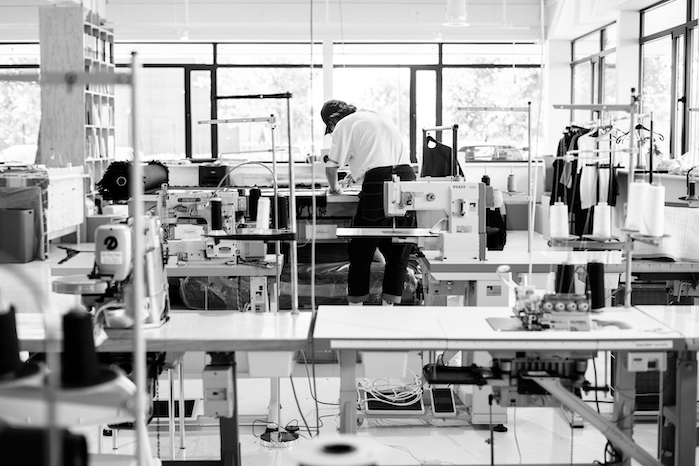 © BYBORRE.
Borre Akkersdijk, co-founder and creative director at ByBorre, commented: "We are in contact with textiles almost every minute of the day from the moment we are born, and therefor it's fascinating that this very traditional industry has not been disrupted and revolutionised for the last decades. We are thrilled to work with those who share our desire to question the status quo, hence why we're reconsidering what it in fact means to collaborate with some of the world's most respected creatives and brands, providing the tools to help them push their textiles into new forms and new meaning. ByBorre is a movement."
Industry leading suppliers like Gore-Tex, The Woolmark Company, Santoni and Mayer & Cie. have already partnered with ByBorre, while brands using the ByBorre platform include adidas, BMW, Rapha, Descente, Kapital, Natuzzi, Bedwin & The Heartbreakers, Mini and many more.
Guus Verhees, managing partner at Shift Invest said: "ByBorre is committed to improve the entire textile creation cycle and production processes worldwide, inviting others to join them as they upturn the market and rethink tired habits and norms. Their methods have already spread far and wide beyond their studio, reshaping the way numerous brands think about the potential of responsible textile making and radically shifting what textiles mean for their collections."
Casper Heijsteeg, fund manager at AKEF and partner at e3 Partners: "Now is the time to be responsible and aware when it comes to what you design and produce. Designers, brands and suppliers have to take action. The fact that ByBorre is offering them a sustainable solution from Amsterdam fits well within AKEF's mission."
Arnoud Haverlag, CEO and co-founder at ByBorre: "Amsterdam is the go-to-place for textile innovations, since the region has a strong reputation when it comes to creativity, digital talent, innovation and sustainability. We are very excited that SHIFT and AKEF, with their strong network and shared impact focus, will support us in our mission to change the global textile industry from Amsterdam".
"ByBorre believes in a radical approach to textiles – by thinking about the future of people and the planet, we are creating fabrics for the next generation. We ignore the traditional, the wasteful and the inflexible, and instead question everything, from the manufacturing chain to the creative process. The ByBorre mission to create conscious creators and allow them to be "part of something bigger" – that's why we invite others, from iconic brands to respected institutions, to explore the power of bespoke and conscious textile creation and use our research and technology, by providing these in our platform."
"Our Textile Development Kit allows designers, artists and all other creators to use our innovative and responsible textile creation processes and building blocks, all while putting their own stamp on things; there's no limit to what the final fabrics can look like or the potential uses. Think of it as a pioneering bit of open source thinking, a chance to create the best textiles for your business or brand in a streamlined, waste-conscious manner. The result is a little bit of the ByBorre ethos, twisted to fit your brand's own DNA. We call it 'ByBorre Inside, a clever form of collaboration that prioritises our goal to spread positive impact and improve creative processes. ByBorre is a movement," the company concluded.
This article is also appears in...