A new collaboration between The Woolmark Company and iconic Italian sportswear brand Australian goes live during the Internazionali BNL d'Italia tennis tournament that takes place in Rome from 2-15 May.
Australian's ATP player Paolo Lorenzi will be the first person to wear the T-shirt from the Merino wool collection created by Australian.
Merino wool collection
The Merino wool collection offers a modern winning performance due to the many excellent qualities of the wool fibre, such as natural breathability, elasticity and odour resistance, which are ideal for active sportswear, the company reports.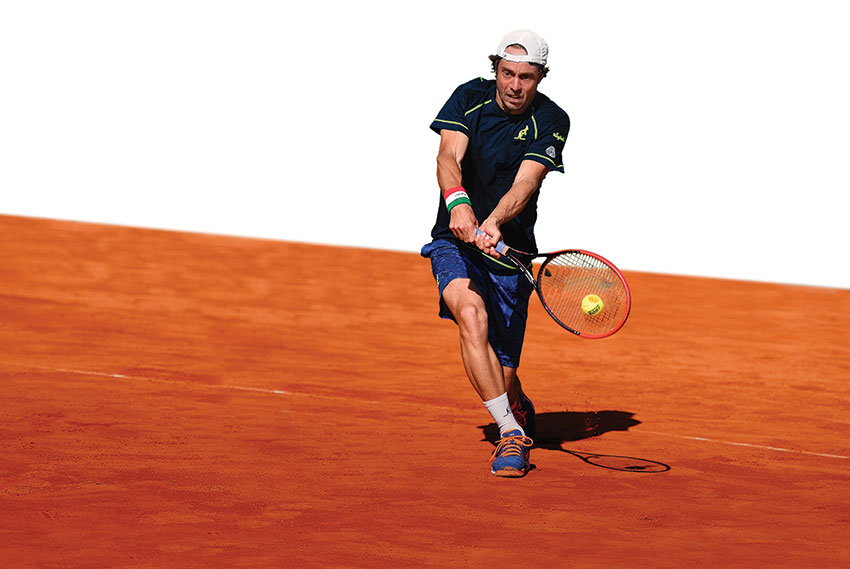 The fabric of choice for the whole collection is pure Merino wool Jersey and the collection is made in Italy in its entirety, from fabric manufacturing to garment production, according to the manufacturer.
Apart from Paolo Lorenzi, the tournament staff and directors are also dressed in polo shirts and sweater uniforms, composed of 100% Merino wool. These official tournament polo shirts and sweaters are also available to buy in Australian's shops at the stadium.
Merino
Australian Merino wool is an entirely natural fibre grown year-round. Australia is home to about 71 million sheep, with close to 3/4 of Australia's flock being Merino.
A wool fibre is composed of a natural protein called keratin that is biodegradable, similar to the protein found in human hair. When disposed of, Merino wool decomposes in soil in a matter of years, slowly releasing valuable nitrogen-based nutrients back into the earth, acting like a fertiliser.
Merino wool is also a completely renewable fibre – Australian Merino sheep produce a new fleece every year.
This article is also appears in...