Flat Knitting
Start-up launches 3D-knitted Zero Waste garments
Kickstarter campaign hits target of £11,500/ $14,800 in under 40 minutes, showing growing interest in sustainable fashion.

30th October 2019
Knitting Industry
| Copenhagen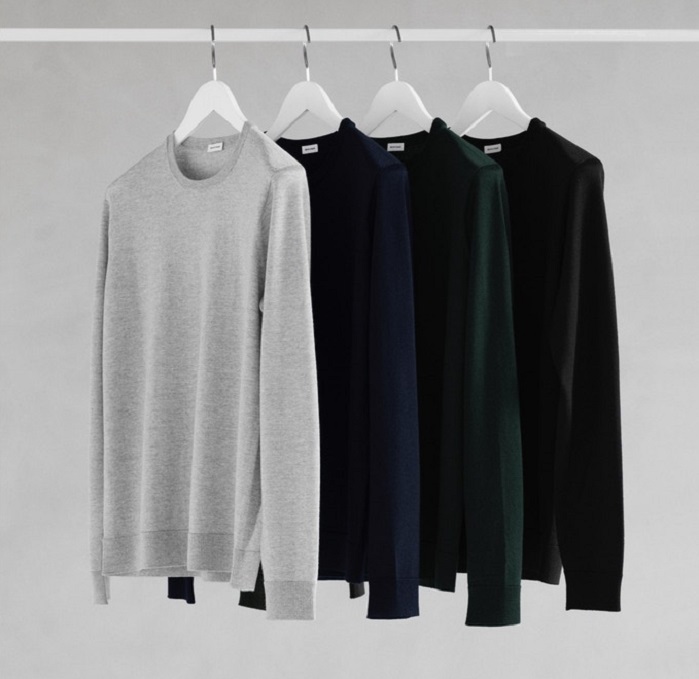 Zero Waste pullover is available in light grey, navy blue, green forest and true black. © Son of a Tailor
Clothing brand Son of a Tailor is taking an innovative approach to production to combat the problem of chronic waste. The company adheres to two core values – no fabric waste and no unsold inventory. Its Zero Waste pullover went on sale via a Kickstarter campaign on 21 October, reaching its target of US$ 15,000 in just 39 minutes, primarily with donations from the USA.
Garments are made to order and cut from one piece, using the latest Shima Seiki 3D knitting machine technology MACH 2X, preventing overproduction and textile waste in the form of cut-offs. Customers provide their weight, height, age and shoe size when making an order, then an algorithm uses these four criteria to create the perfect fit, based on data gathered from 30,000 men worldwide. The resulting customised fit is designed to ensure a low product return rate. All items are manufactured in the EU to ensure a high-quality product and fair working conditions.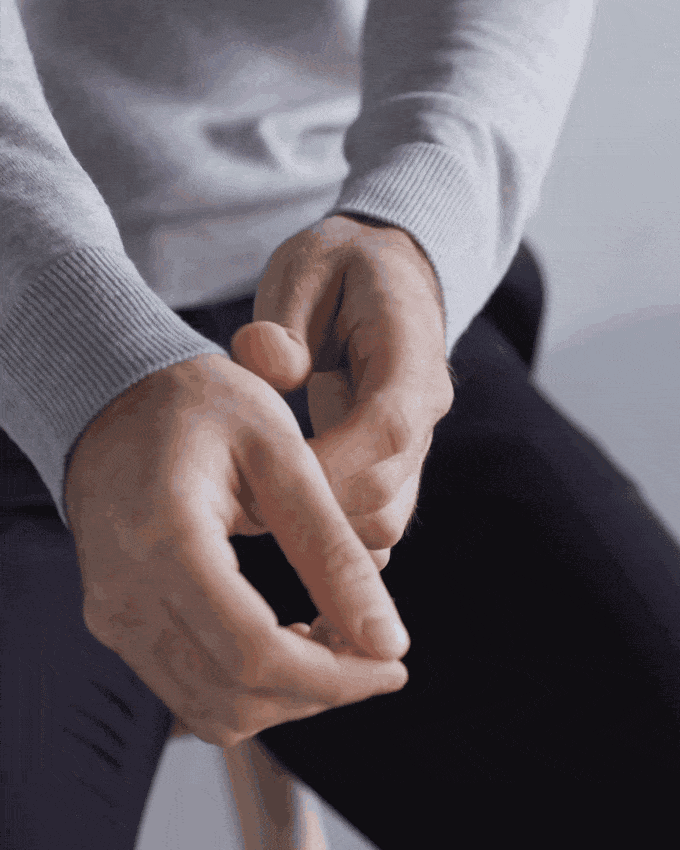 Garments are made to order and cut from one piece. © Son of a Tailor
"We have worked together with industry leader and Japanese knitting machine manufacturer Shima Seiki to get the most advanced knitting machines to date, to which we have integrated our advanced made to measure technology," the company says.
Textile waste
The apparel industry produced an estimated 92 million tonnes of textile waste in 2018 alone, while garment production and transportation accounts for around 10% of global CO2 emissions. Conventional clothing production wastes up to 21% of fabric in the cutting process, and Son of a Tailor's method reduces this waste to under 1%. At the same time, 15-20% of clothes are wasted in unsold inventory and 60% of purchased clothes items are discarded after just one year, according to estimates.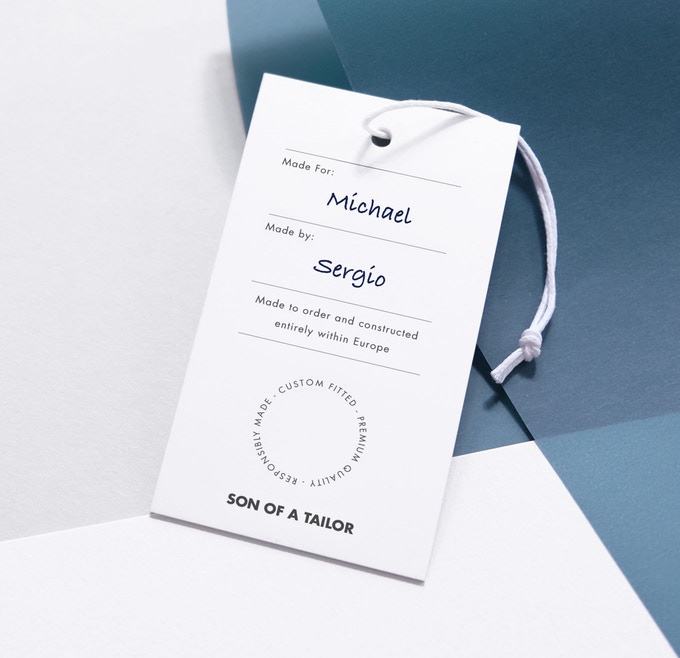 The brand's pullovers will always be signed by the knitting machine operator. © Son of a Tailor
"The fashion industry must finally rethink. The success of our Kickstarter campaign shows that consumers are ready for this: more than 400 people supported our Zero Waste pullover in the first 24 hours, making us the most popular Kickstarter project currently in the fashion sector. Sustainability is not a choice. We need to change the negative impact of our consumption on the environment as quickly as possible, but this can only happen if all manufacturers rethink and run their production lines in a more environmentally friendly way," commented Jess Fleischer, Son of a Tailor CEO and co-founder.
Transparency and innovation
Since launching our first Kickstarter five years ago, the brand says it been obsessed with creating the perfect fit within casual wear. Since then, it has tested its fit on over 50,000 customers and has kept developing our measurement guide, as well as its Ideal Size Algorithm. The company previously leveraged the leading crowdfunding platform to support the production of its premium T-shirts handcrafted and tailored to exact measures from long-staple organic cotton.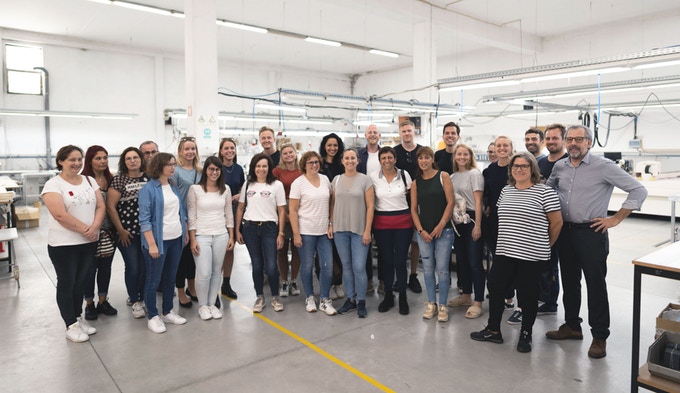 Son of a Tailor team in Portugal. © Son of a Tailor
The brand is 100% transparent about how and where it makes its products. Its pullovers will be made by New Esse Maglieria near Ancona, Italy. And they will always be signed by the knitting machine operator.
The clothing company Son of a Tailor was founded in 2014 by Jess Fleischer and Sten Martin Jonsson and offers tailored outerwear for men. Based in Copenhagen, Denmark, the company currently employs 15 people and offers shipping to over 140 countries worldwide.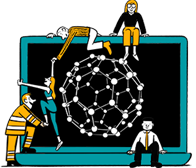 Business intelligence for the fibre, textiles and apparel industries: technologies, innovations, markets, investments, trade policy, sourcing, strategy...
Find out more