5th April 2012, Hong Kong
State owned trader to take over Fountain Set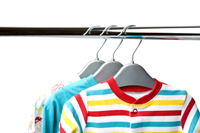 China's state owned cotton trader Chinatex Corp is set to take over top circular knitted fabric producer Fountain Set. Hong Kong based Fountain Set, formed in 1969 by the Ha Chung-fong family, is reported to be selling 409 million new shares totalling HK$511.3 million to Chinatex Corp, China's largest cotton trader.
According to a report in The Standard this morning each share is being offered at HK$1.25, a 33% premium to its closing price on Tuesday. After the sale of shares Chinatex will hold 34% of Fountain Set and the shareholding of the Ha family will fall to 28.56% from 43.28%.
The report said Chairman Ha Chung-fong will become honorary chairman, while his son and managing director Victor Ha Kam- on will be named vice chairman and chief executive. The board of 11 directors will be controlled by Chinatex, which will appoint seven persons including three executive directors.
Fountain Set supplies garment manufacturers in 40 countries and is a leading circular knitted fabric manufacturer. Revenue for the year ended 31 August 2011 amounted to HK$7.6 billion but the company is reported to foresee a challenging industry environment in the current financial year as demand is expected to be low in both North America and Europe.
According to the report, Fountain Set now aims to shift its focus to the mainland market and will use at least 60% of the proceeds from the sale of shares repay bank loans.
Last month Fountain Set announced that it has entered into a sale and purchase agreement with Maxy Rich Investments Limited, to dispose of its textile machinery subsidiary Jiangyin Jintian Machinery Limited (JYJT).
Source: The Standard
This article is also appears in...