Great in new dimensions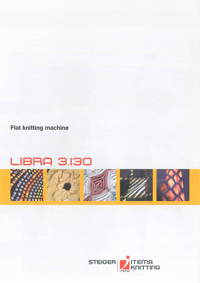 Steiger continues his tradition of innovation with the introduction of the new LIBRA.
The LIBRA is a concentration of the latest technology in the most compact dimensions without any compromises in quality, productivity and versatility.
The unique Steiger knitting system is very user friendly, offers unlimited flexibility and easy realisation of all your creativity.
The new concept of the LIBRA guarantees you higher profits.
Click image for further information and full technical specification
[28.7.09]
This article is also appears in...