24th January 2011, Munich
Stepping up the momentum with Lycra Sport socks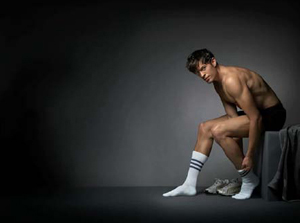 Invista, one of the worlds largest integrated producers of fibres and polymers, will showcase its latest developments in sports socks at the ISPO outdoor and sportswear trade show, from 6-9 February 2011, in Munich, Germany. In addition to this Invista will also present its latest socks trend collection featuring Lycra fibre, LycraT400 fibre, Lycra Sport socks and Lycra freshFX socks.
Lycra Sport socks
According to Invista, Lycra Sport socks were developed in response to consumer needs and the fast growing sports socks market reflecting a wide range of different sports activities. "For athletes looking to further enhance their performance thanks to technically-advanced garments, Lycra Sport socks provide premium foot hugging stretch and recovery power designed to help move and perform. Lycra Sport socks, which may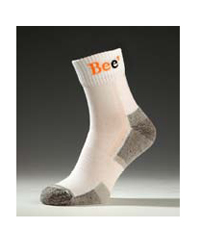 feature graduated compression, demonstrate Invista's standards for premium fit, stretch and recovery and guarantee product satisfaction even after numerous washes," the company said in a press communication today.
Lycra freshFX socks
Invista says that Lycra freshFX socks 'stride ahead' as they provide lasting freshness and confidence, thanks to the moisture management properties of LycraT400 fibre. A number of global brands have already adopted Invista innovative fibres in their sports socks ranges, such as Hilly (UK), Ridgeview (UK), Mico Sport (Italy), Pieffe (Italy). On request, Invista says it can provide buyers with a global sourcing list of manufacturers of Lycra Sport socks.

Socks by Mico Sport (Italy) containing Lycra fibre:
Socks ski official F.I.S.I. (Federazione Italiana Sport Invernali) Medium CA 0195
Socks X-race ski light CA 1651
Socks ski oxy-jet medium CA 0160

Sport socks by Hilly (UK) containing Lycra fibre:
TSA Fluo Pink
TS Anklet White
X-static trail
ISPO will provide Invista with the perfect platform to communicate with the 60,000 visitors expected at the show.
This article is also appears in...