Flat Knitting
Stoll and Myant announce alliance to revolutionize smart textiles
The collaboration will populate functional computing textile manufacturing in Canada and the US, with 500 state-of-the-art knitting machines from Stoll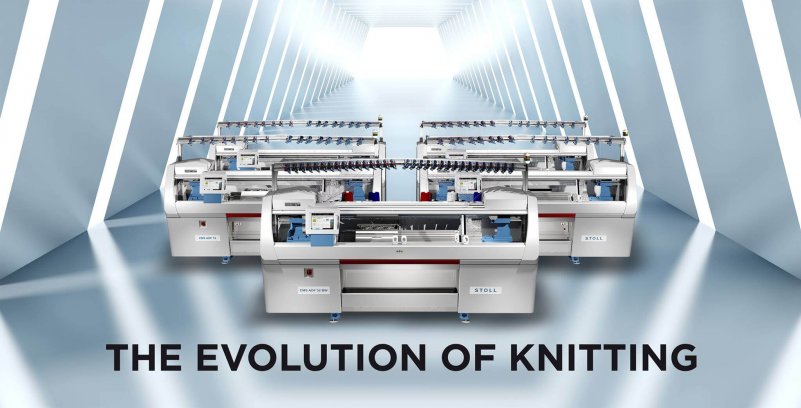 21st December 2017
Knitting Industry
| Toronto, Canada
Stoll, Germany's leading flat knitting machine manufacturer, and Myant Inc., a leading Canadian 'textile computing' company, have announced a strategic and exclusive collaboration that they say will "populate functional computing textile manufacturing in Canada and the US, with 500 state-of-the-art knitting machines from Stoll."
In a press release last night the companies announced that "advanced manufacturing will get a significant boost in Canada and the US when Stoll and Myant roll out 500 new 3D knitting machines to underpin the growth of functional computing textiles."
It is unclear at this stage what is meant exactly by "roll out 500 new 3D knitting machines." Knitting Industry believes this to be a collaboration that could eventually lead to the purchase of 500 new Stoll flat knitting machines by a network of organisations, rather than an announcement that 500 machines have been purchased. However, we are seeking clarification on this now.
"This collaboration will have a direct and powerful impact on the textile manufacturing industry worldwide as it raises the bar and sets a new gold standard for functional computing textiles," the statement said.
Shared vision
According to the statement, Myant and Stoll share the vision of disrupting the textile industry with new advancements in Industry 4.0, material science and technical applications for high quality products made in North America.
"Stoll's machines combined with Myant's end-to-end innovations, from molecule to garment, from textile to wardrobe will truly revolutionize the world of textiles and create a new economy. Stoll and Myant will use this exclusive collaboration for all inquiry of the research, development and engineering of this new domain of functional computing textiles," read the statement.
Andreas Schellhammer, Chief Executive Officer of Stoll, said in the statement: "Stoll and Myant are aligned in the vision to create a new gold standard for functional computing textiles. Stoll has a longstanding commitment to be a leader at the forefront of growth and innovation in the textile industry."
"Our collaboration with Myant represents a completely new approach to smart textiles. The demand for smart fabrics has never been higher as companies race to create garments, wearables, industrial, defence, healthcare and household items to connect humans to the Internet of Things. Myant is leading the creation of a new economy in functional computing textiles with Stoll machines. They have the vision and the right interdisciplinary team to make this a global revolution," Mr Schellhammer added.
Democratising manufacturing and resuscitating a making culture
Tony Chahine, Chief Executive Officer and Founder of Myant, said: "Myant and Stoll are taking a big step to democratize manufacturing and resuscitate a 'making' culture in Canada and the US."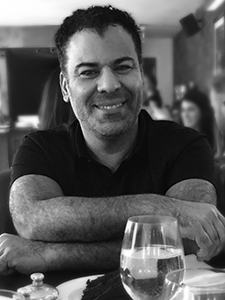 "Our goal is to reduce the barriers to entry in textile innovation and production and promote collaboration between scientists, doctors, engineers, designers, students, and anyone with a creative idea. I believe that true innovation is only possible when the inventor can actually make the invention. The Stoll machines will have a massive impact on commercialization in the smart textile industry, which is in need of disruption, and will help to speed up the prototyping to production cycle," Mr Chahine added.
Expansion plans
According to the statement, the collaboration coincides with Myant's plans for expansion into the Canadian and American university-affiliated textile technology centres, featuring Stoll machines. "The endeavour will require new disciplines, curricula, and expertise to be developed in the engineering, material sciences, design and manufacturing fields, which is the reason universities and colleges are an essential component of the ecosystem," it said.
Ambiently interfacing with humans through textiles
Founded by Tony Chahine in 2010, Myant describes itself as a company that employs an interdisciplinary team, which is creating the world's first computing platform that ambiently interfaces with humans through textiles. Myant's 80,000 square foot facility in Toronto Canada is an end-to-end textile supply chain with a state-of-the-art knitting division, a printed electronic lab and a traditional cut-and-sew operation.
Myant's mission is to create a digital human presence through a textile ambient interface to connect every human being to self, others, and AI. Myant has developed significant proprietary technologies as well as its own signature consumer brand of smart apparel called SKIIN, which can be seen at CES, in Las Vegas in January 2018.
When describing its facilities on its website Myant describes its Robotic Knitting capabilities as a dedicated R & D lab and a full production rooms – a state-of-the-art robotic knitting facility which supports the fluidity and precision needed to create connected textiles.
"As one of the only operations of this scale in North America, Myant owns over 20 computerized seamless and warp knitting machines. Contained in humidity and temperature controlled environment, these machines allow for an almost fully assembled garment with little requirements for manual finishing," it says.
"The use of robotic knitting machines allows for development of smart textiles from a yarn level and enables the ability to integrate smart yarns through the knitting process in engineered structures for optimizing placement of passive and active technologies."
Equipment and software highlights include the following Optitex, Dinema Diagraph 6, Santoni TOP2, Santoni TR1, Santoni WARP and Lonati Sock Knitting Machine.
H. Stoll AG & Co. KG is an internationally operating manufacturer of flat knitting machines based in Reutlingen, Germany founded in 1873, with around 1000 employees worldwide.
Stoll exports to more than 70 countries all over the world and offers integrated services through affiliated companies, sales and marketing centres and numerous agencies. The Stoll product portfolio comprises 3D knitting machines and patterning software which are used for the production of fabrics for fashion as well as for technical applications.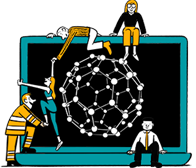 Business intelligence for the fibre, textiles and apparel industries: technologies, innovations, markets, investments, trade policy, sourcing, strategy...
Find out more