24th August 2011, Shanghai
Stoll at SPINEXPO Shanghai: collections, technologies and knitting solutions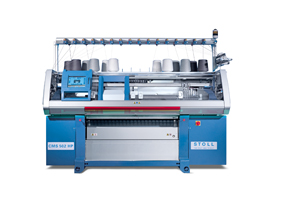 Leading German computerized flat knitting machine builder, H. Stoll GmbH & Co. KG will be showing its latest collections, technologies and knitting solutions at the forthcoming SPINEXPO in Shanghai, a leading exhibition for yarns, knitwear and technology.
The Reutlingen based company says it has embraced its brand through machines, people and fashion since 1873 and as a synonym of 'The Right Way to Knit' for over 130 years; its vision is to make sure that stitches are created as productively as possible through worldwide consulting services.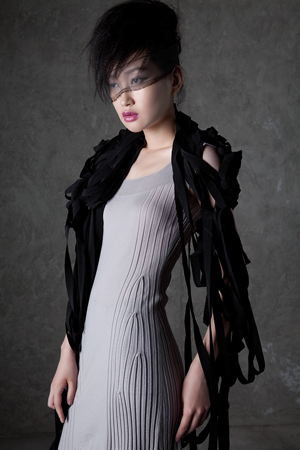 Stoll Fashion & Technology International Center, based in Shanghai is a subsidiary of H. Stoll GmbH & Co. KG and the centre aims to be a hub where knitting professionals from various fields find a platform for exchange, and where a strong design and development team is working on new technologies and knitting solutions.
Latest Stoll Trend Collections
At the 18th SpinExpo in Shanghai, which is being held from 6-8 September 2011 at the World Expo Exhibition & Convention Center, Shanghai, Stoll will present its latest Stoll Trend Collections Autumn/ Winter 2012/13 together with its fashion tools such as the Pattern library and the Stoll Knit-ABC.
"The thought of reusing 'refuse' and sustainable yarns is being integrated into knitwear. The new China collection AW 2012/13 with the title 'Re-think' is an attempt at this," says Stoll Fashion & Technology International Center's Head of Design, Ms Antje Weidner.
(Click image on the right to download the collection)
"Starting from materials like stone, glass and plastic, natural optics and transparent features have been integrated into the collection. Transparency and layering techniques are important themes as well as woven optics that show how the re-thinking of materials is mainly used in fabrics," Ms Weidner says, adding:
"The latest German collection AW 2012/13 takes much pleasure in creating the illusion: using traditional weaving patterns morphed into knitwear by means of versatile knitting machine technology."
This article is also appears in...