29th August 2015, Reutlingen & Shanghai
Stoll enters into partnership with China's Shang Gong Group
Leading German flat knitting machine builder H. Stoll AG & Co. KG announced in a statement this evening that it has entered into a partnership with the Shanghai, China based Shang Gong Group (SGG).
Shang Gong Europe (SGE), the Germany based subsidiary of SGG, will join H. Stoll AG & Co. KG as a limited partner with a minority share by means of a capital increase, Stoll announced in a press statement.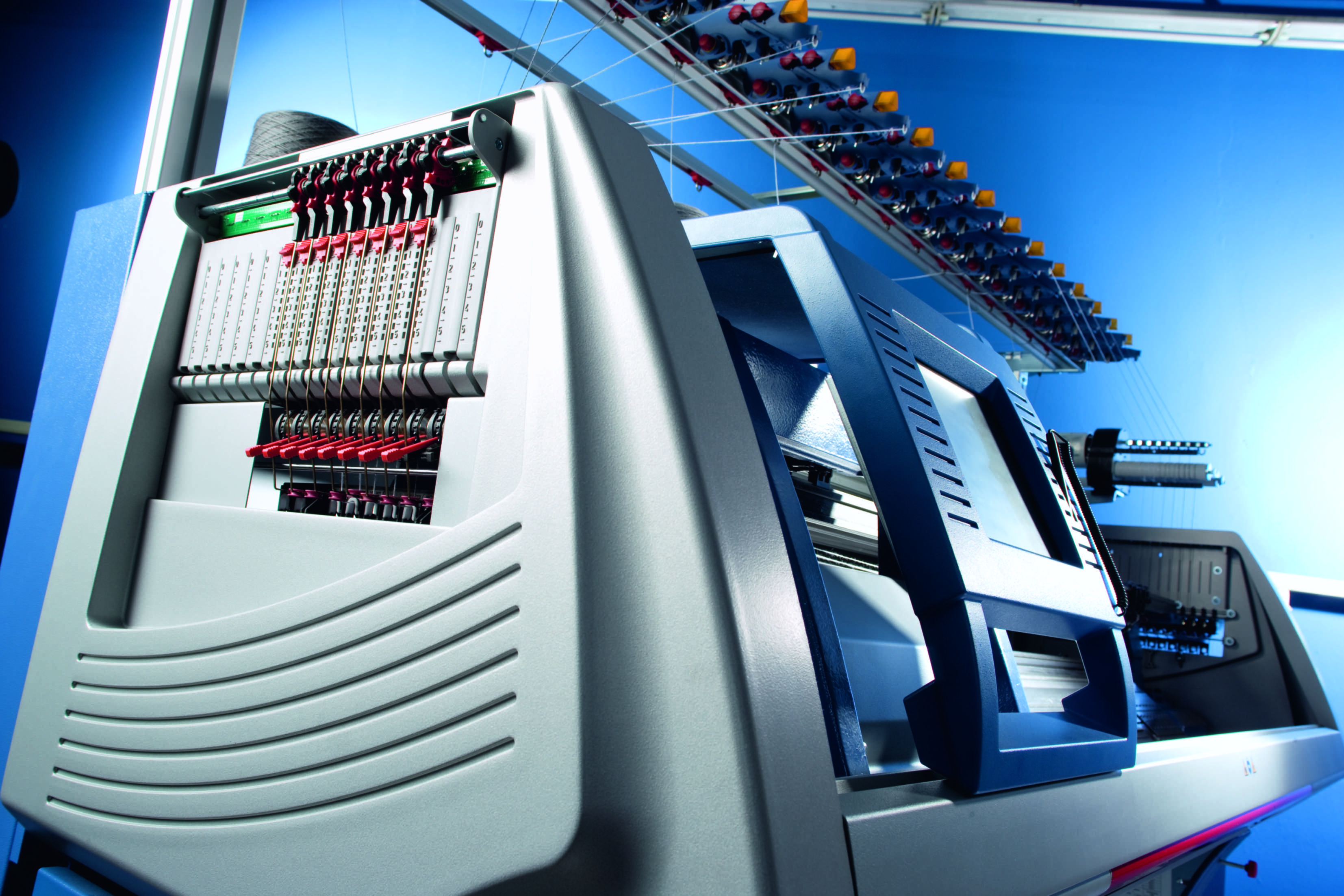 Also SGE will have one member on Stoll's supervisory board while the Stoll family will keep the dominant majority in the company. The formal partnership will become effective after clearance by the relevant merger control authorities.
"The well-known German flat knitting company Stoll has announced a partnership with Shanghai based Shang Gong Group (SGG), which is focusing on sewing and textile welding. Together the two renowned companies strive to develop innovative solutions along the textile value chain. Both companies share the vision of Industry 4.0 in the textile industry and of new fields for technical textile applications," Stoll's press statement reads.
"Stoll emphasizes that all current corporate values – i.e. innovation, quality, service, support and responsiveness - will remain key priorities. This partnership supports future growth and sustainability and is the basis for further expansion of products and solutions. Stoll will benefit from additional know how and an even broader presence in Asia," it said.
"SGG is a strong international partner who deeply understands the textile industry. With its famous German brands Dürkopp Adler, Pfaff Industrial and KSL Keilmann SGG also has a significant footprint with considerable operations in Europe. In addition SGG can facilitate deeper access to the Chinese respectively Asian markets."
H. Stoll AG & Co. KG is an internationally operating manufacturer of flat knitting machines based in Reutlingen (Baden-Württemberg, Germany). The world-renowned enterprise was founded in 1873 and has about 850 employees worldwide.
The Stoll product portfolio comprises flat knitting machines and patterning software, which are used for the production of fabrics for fashion as well as for technical applications.
Stoll exports to more than 70 countries all over the world and offers integrated service through affiliated companies, sales and marketing centres and numerous agencies. With innovative technical developments and a modern production environment Stoll enables a broad spectrum of knitting trends. Some of those are shown in the most current Stoll Capsule Collection.
According to Stoll's statement, Shang Gong Group Co., Ltd. is an internationally recognized company with a focus on high end technology products such as automation of industrial sewing and welding equipment as well as Robots.
Shang Gong Group was established in1965 and is a Sino-foreign joint venture that issues A and B shares in the stock market within China and is listed on the Shanghai Stock Exchange. The Group Headquarters is located in Pudong, Shanghai.
SHANG GONG is specialized in the R&D, production, and sales of industrial sewing and welding equipment as well as household sewing machines. Shang Gong Group owns well-known global high- end brands in the sewing/welding and robot machinery industry including Dürkopp Adler, PFAFF, KSL, as well as widely known famous domestic brands like Shang gong and Butterfly.
Further information
Stoll sets up production plant in China
TALKING HEADS: Interview with Andreas Schellhammer, CEO of Stoll
This article is also appears in...