19th October 2015, Reutlingen
Stoll extends coarse gauge options
Leading flat knitting machine manufacturer Stoll has expanded its gauge range further by adding gauge E1.5 and gauge E2.2 for extra-bulky knits and extra-chunky yarns that previously demanded hand knitting.
Gauge scalability now extends stitch optics from gauge E1.5 to gauge E5; yarns down to 0.7 Nm can be used, the company reports.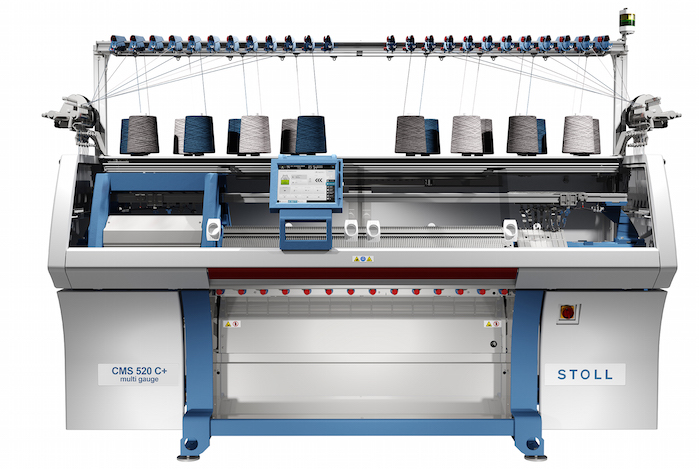 "Moreover, the industrial knitting machine offers countless design options: jacquard, intarsia and structured knits – combined with shaping at tributes in Fully Fashion technique. The design applications reflect urbane lifestyle and extend far beyond apparel. From accessories to interior design, the sky's the limit. Discover STOLL's world of technical possibilities and unleash your creativity," Stoll's Head of Fashion & Technology, Jörg Hartmann says.
At this years' ITMA textile machinery textile exhibition in Milan visitors to flat knitting machine builder Stoll's booth will be able to discover interesting and exciting developments and surprises.
According to the leading German company, numerous innovations within knitted products and knitting technology will deliver individual and flexible solutions for its ambitious clients.
Further reading
ITMA 2015: Are you ready for Stoll
This article is also appears in...