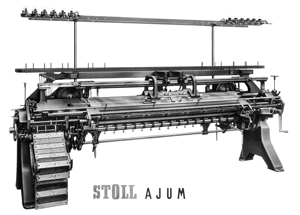 Flat knitting machine builder Stoll's history in the knitting machine manufacturing industry started 138 years ago. In 1892, Heinrich Stoll invented the world's first purl stitch flat knitting machine, and thus, revolutionized the textile machinery market. To this day, Stoll continues to develop and pioneer flat knitting machine technology, create innovative software solutions and modern knitting techniques.
At Shanghaitex 2011, from June 14 to 17, the Stoll stand will be located in hall W1, Booth C01 and its motto will be 'our history – your future'.
The journey on the Stoll booth at Shanghaitex 2011 starts in the past. Visitors will see in chronological order the evolutionary steps of Stoll machines ranging from hand knitting to state-of-the-art machines. The leap forward in technology in this given time frame is documented by a CMS 330.6, an AJUM from 1936 and an IBO hand flat knitting machine. As a highlight, the company will show a rare museum piece manufactured at its headquarters in 1905 in Reutlingen, the so-called LAMB model.
In the showroom area of Stoll's stand, these evolutionary steps can be appreciated through the Stoll 'vintage' collection Autumn/Winter 2011/2012 - a combination of craftsman tradition and the most modern industrial possibilities. This, Stoll says evidences the experience of 138 years of Stoll knitting history.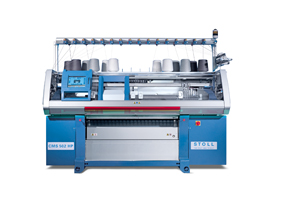 Continuing the journey at the Stoll booth, visitors will be lead from the past to the future. A variety of Stoll state-of-the art flat knitting machines represents the present and the future of Stoll technology. Software applications are added values.
Four different collections will be shown on the catwalk every day. The collections were created by the Fashion & Technology Centers in Reutlingen and Shanghai and will outline the versatility of Stoll's knitting technology when it comes to the creation of garments.
An additional highlight will be the presentation of the new CMS 502 HP and CMS 502 HP multi gauge. These machines are equipped with even more compact knitting systems and shorter carriage reversal times which Stoll says results in a productivity increase of 10%. The newly developed Productivity Enhancement Pack reduces many knitting sequences and time relevant side sequences which add up to another 4 % on top, the company says. The two machines therefore, Stoll says, truly deserve the title 'High Productivity'.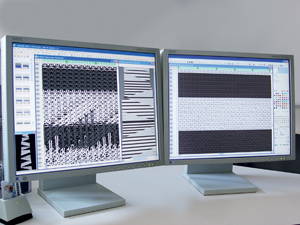 The M1plus, will also be another major Stoll highlight in Shanghai. Stoll says the new pattern software version combined with the afore mentioned machine improvements will lead to substantial run time savings and consequently unquestionable productivity increase.
"Next to the showroom area where samples and pattern trends will be presented by experts, visitors will also have the opportunity to mingle with business partners, customers, designers and knitwear purchasing agents in a relaxing atmosphere," adds Stoll.
This article is also appears in...