18th August 2015, Reutlingen & New York
Stoll launches Woven Stitches Capsule Collection for Autumn 2016
Leading flat knitting machine builder Stoll has launched its Woven Stitches Capsule Collection for Autumn 2016. The German machine builder announced in May it was introducing a new knitting technique called Stoll-weave-in® where floats can be interlaced into knits in the weft direction. The result is a woven like knit with woven like properties and the new technique is highlighted in this the company's latest Capsule Collection.
The novel Stoll-weave-in technique is knitted on the new CMS ADF 32 W, which is equipped with a weave-in device and 32 autarkic or independently controlled yarn carriers. Using special yarn carriers, weft yarns for coarse gauges can be woven into a fine gauge single jersey layer bringing out what Stoll refers to as amazing coarse and fine weave-in effects.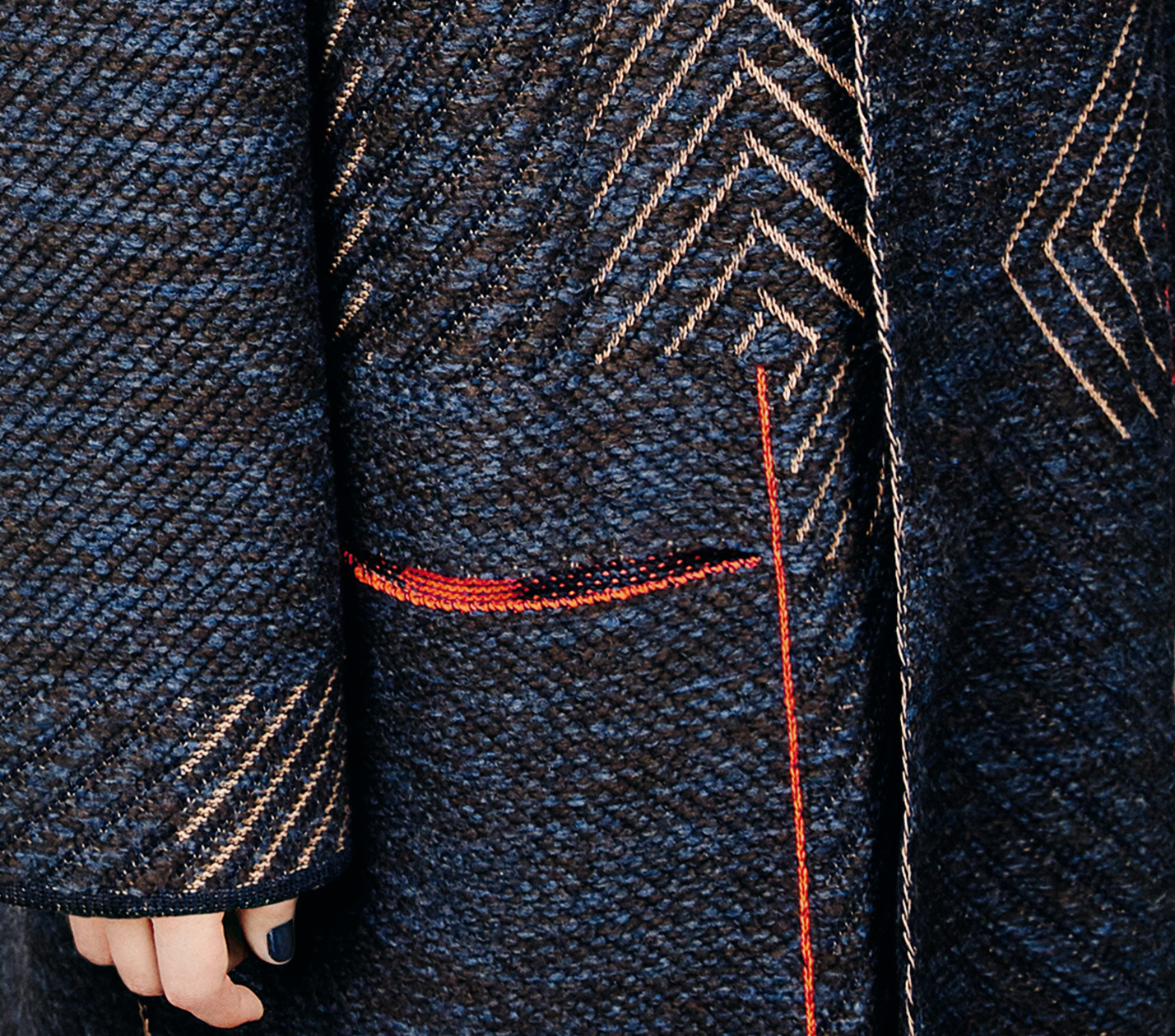 Jörg Hartmann, Stoll's Head of Fashion & Technology introduces the company's new collection on its website.
"Finally, Weft-Knitting, the so-called umbrella term for circular and flatbed knitting, can be taken literally. Stoll-weave-in is a technique where floats can be interlaced into knits in a weft direction. The outcome is a loom-like knit with loom-like properties," Mr Hartmann says.
"This is what provides the stretch and comfort of knits in the vertical direction and, depending on stitch construction, the reduced flexibility in the horizontal direction. Woven knits surpass traditional loom fabrics in many aspects. For example, loom fabrics can't be pre-shaped into the machine nor can they hold 3D elements. These aspects are crucial because the fit, comfort, function and aesthetics of garments are all directly related to the design," he continues.
"On the following pages you will see how the new Stoll-weave-in technique enriches the world of design. Classic knitting techniques are woven seamlessly together, especially in conjunction with the ADF Inverse Plating features, making the innovative potential for any kind of product unparalleled," Jörg Hartmann concludes.
View the Woven Stitches collection by clicking the link below
This article is also appears in...