Flat Knitting
Stoll makes more data available for knitting oronasal masks
Leading flat knitting machine manufacturer Stoll, has issued the following statement to let Stoll users know about the latest data it is making available for the knitting of protective masks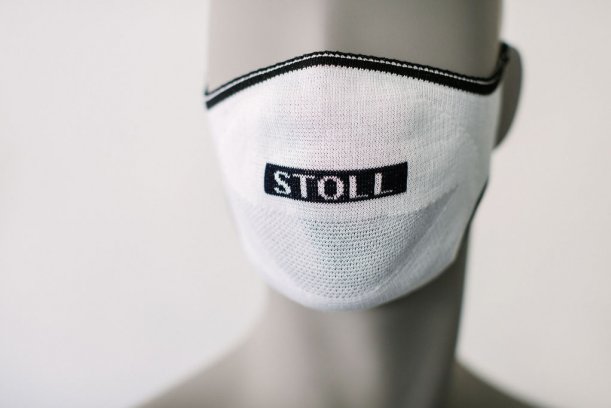 8th April 2020
Knitting Industry
| Reutlingen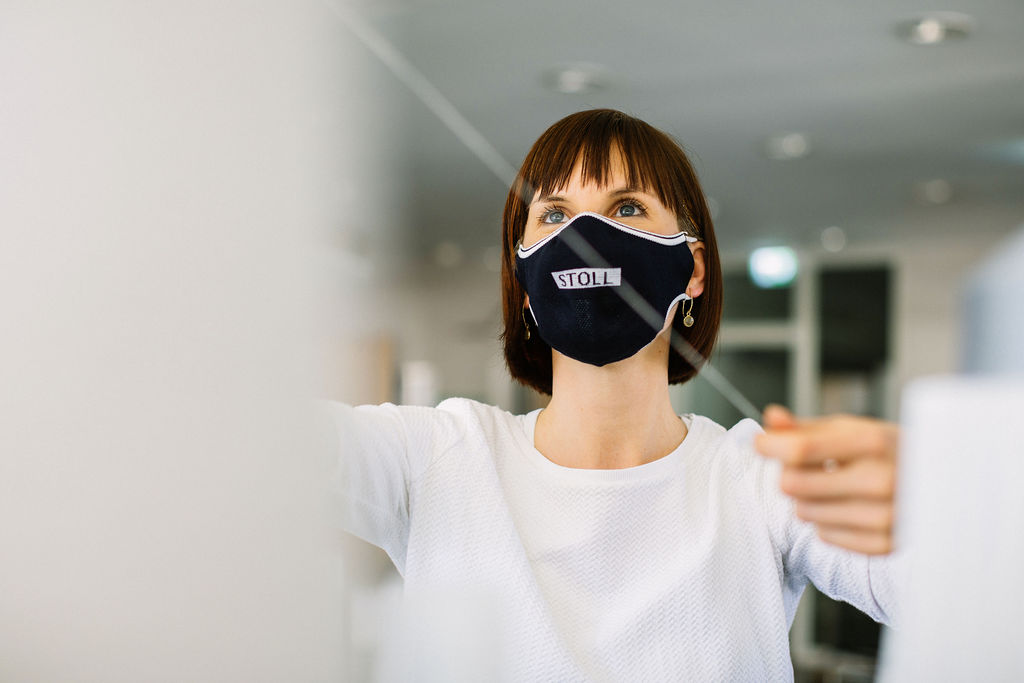 © Stoll.
Leading flat knitting machine manufacturer Stoll, a Karl Mayer Group brand, has just issued the following statement to let Stoll users know about the latest data it is making available for the knitting of masks, which can be used in the COVID-19 crisis.
STOLL provides different patterns of ororonasal masks for download: www.patternshop.stoll.com.
"The protection of health is the current, top priority worldwide. Stoll also strives to provide you with the best possible know-how in these times.
The worldwide need for suitable equipment is more in demand than ever before. Stoll is currently working under high pressure on the subject of these utensils. Thanks to the possibilities in flat knitting technology, Stoll has succeeded in developing a generation
of knitting masks that fit, are washable, reusable and comfortable. The oronasal masks can even be used as a fashionable accessory.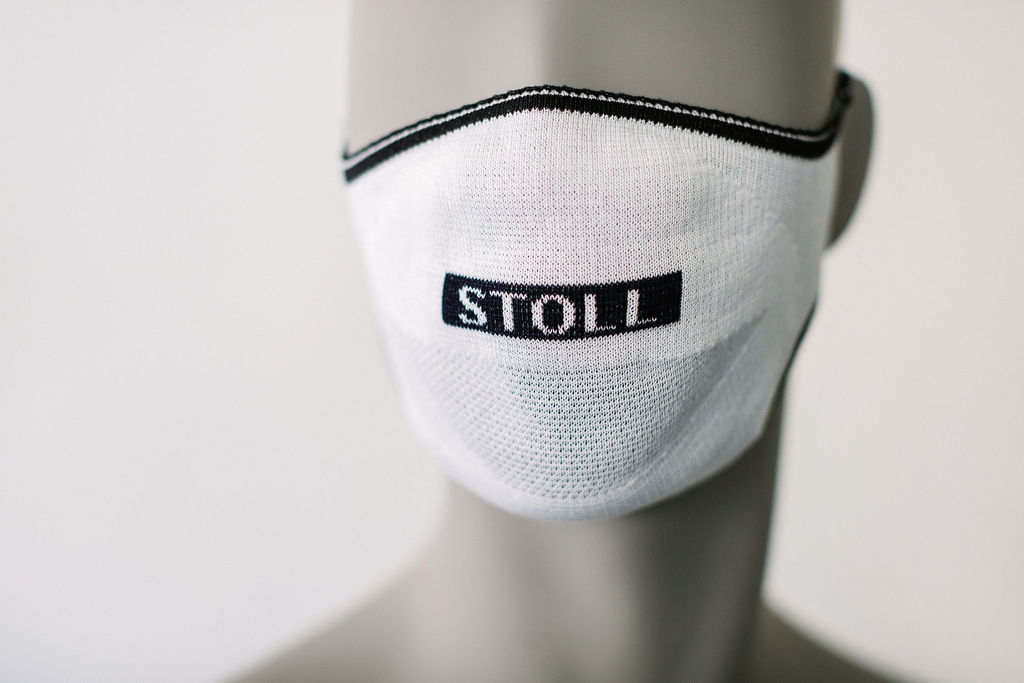 © Stoll.
A knitted oronasal mask cannot replace a medical mask but can definitely be a passive support. Therefore, we already offer several different models for download under: www.patternshop.stoll.com.
However, the challenge for the future will be to develop the best possible solution. Due to the short development time, the current knitting masks have the function of reducing the habit of face touching and the risk of droplet distribution through talking, sneezing and coughing. A supportive solution is provided by inserting certified filters, which are placed securely over integrated pockets and can be easily replaced or removed.
Knitted masks offer the possibility of size- and design modifications, can be seamlessly provided with knitted rubber loops or retractable knot band solutions. Variable structures and hot-melt adhesive options ensure an increased material density, depending on the intended use of the manufacturer. The design options are also flexible thanks to the use of different materials; For example, the use of antimicrobial yarns is possible.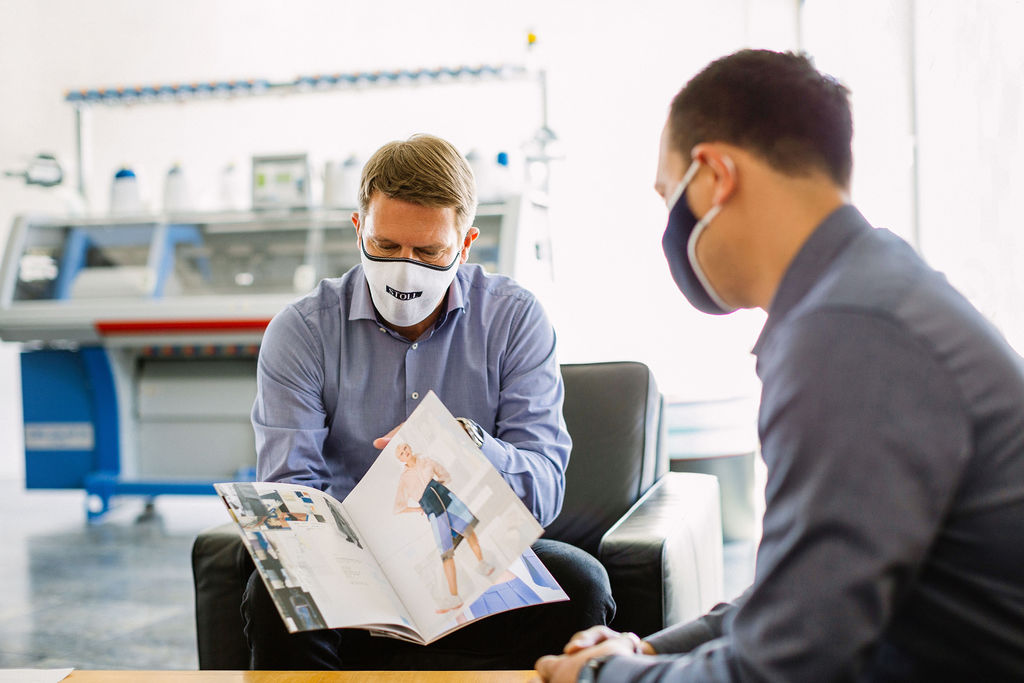 © Stoll.
With adaptations, the relevant programs can be used for all Stoll technologies. The Stoll oronasal masks* can be produced on the following machines (ideally from gauge E14): CMS 202 ki B, CMS 303 ki B, CMS 330 ki BW, CMS 530 ki BcW and ADF 530-16 ki BcW.
*The Stoll oronasal masks are neither medically nor otherwise tested and certified.
Discover the patterns of the Stoll oronasal masks under: www.patternshop.stoll.com "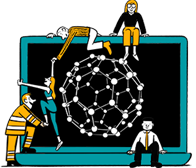 Business intelligence for the fibre, textiles and apparel industries: technologies, innovations, markets, investments, trade policy, sourcing, strategy...
Find out more