17th January 2019, Reutlingen
Stoll presents fully-automated production process at ISPO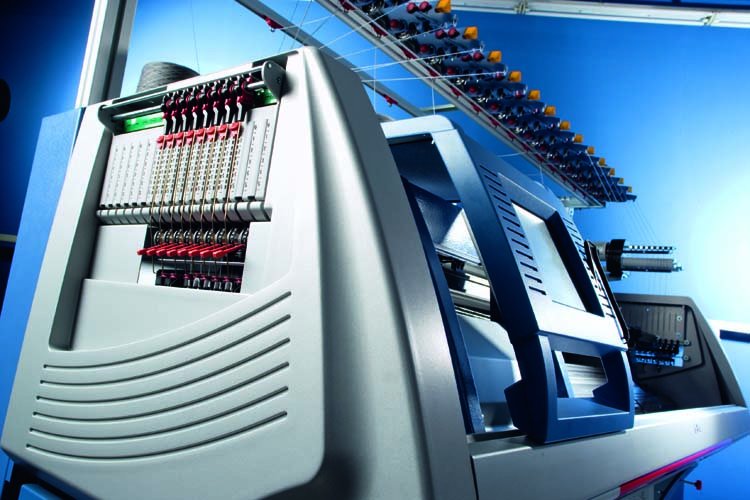 Stoll, a leading German flat knitting machine manufacturer, will exhibit with DITF (German Institute for Textile + Fiber Research) at ISPO Munich, the world's largest trade fair for sports equipment and fashion, which takes place from 3-6 February 2019.
Stoll and DITF, the largest European textile research centre, are to present a fully-automated production and development process with their digitalised 3D CAD model.
"The combination of Stoll's 3D flat knitting technology, knitelligence software package, and DITF's automatisation tool for processing 3D CAD models to 2D knitting data will influence the future of product development and production processes," the company reports.
DITF is renowned for its research competence and pioneering role for Industry 4.0 in the textiles supply chain while Stoll provides state-of-the-art 3D knitting technology and services for designers, product developers, and textiles manufacturers.
Together, DITF and Stoll create fully-automated and digital integrated process solutions that "establish a milestone for Industry 4.0 within a knitting environment". Stoll says it is looking forward to an interesting and successful exhibition.
Stoll, with headquarters in Reutlingen, Germany, is a leading manufacturer of flat knitting machines. The long‐established company was founded in 1873 and has 1,000 employees around the world. Its brand portfolio includes flat knitting machines and pattern software that are used to produce fashion and technical textiles. Stoll exports its products to more than 50 countries worldwide.
This article is also appears in...