23rd August 2019, Reutlingen & Shanghai
Stoll presents Materialization collection at SPINEXPO Shanghai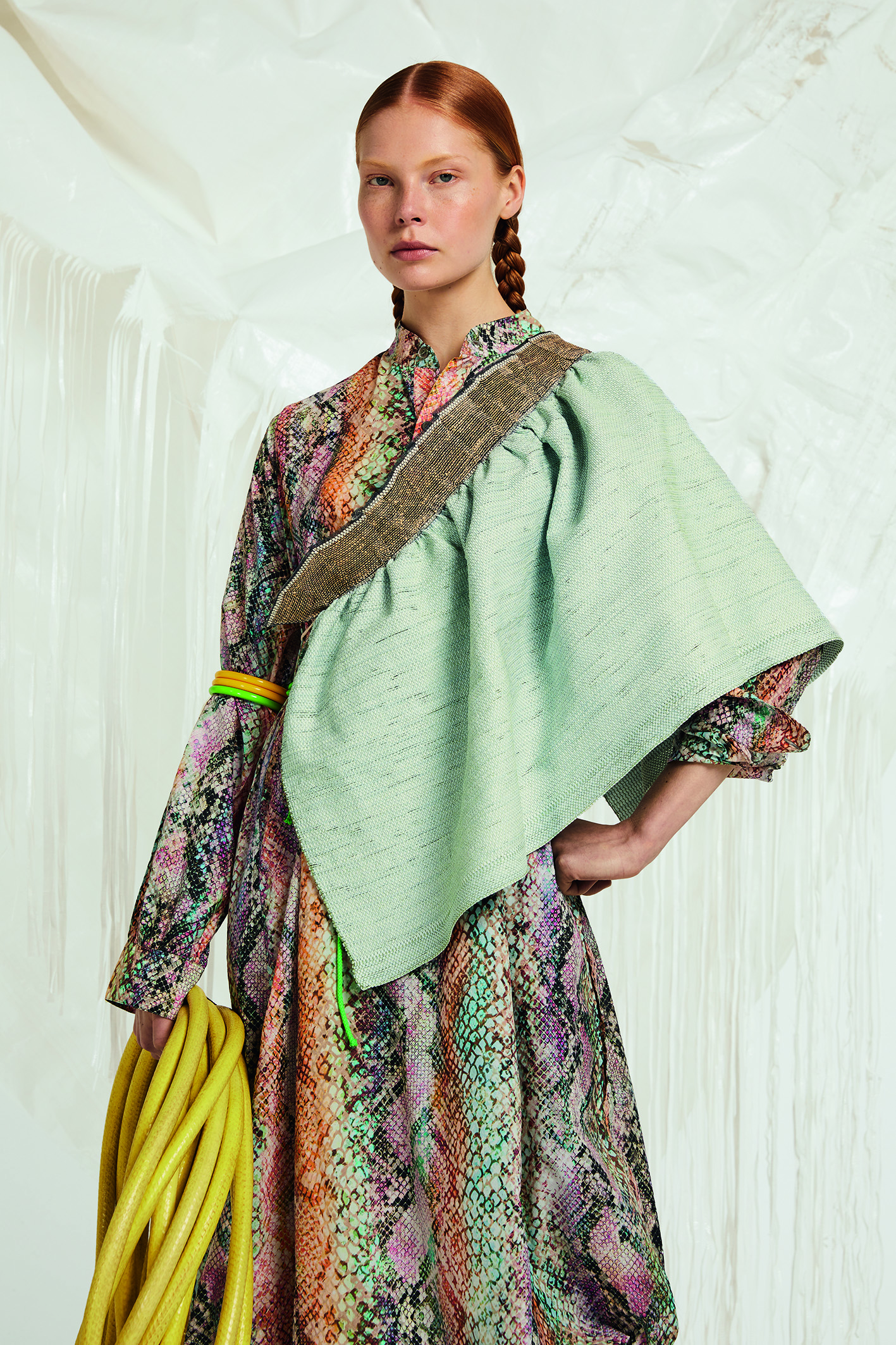 Stoll Materialization Trend Collection. © Stoll
Leading flat knitting machine manufacturer Stoll will be exhibiting at the forthcoming SPINEXPO Shanghai exhibition, which takes place next month from 3-5 September in Shanghai. Stoll will present its new Trend Collection, Materialization, and a production process showcasing knitelligence, at the leading international sourcing exhibition dedicated to innovation in yarns, fibres and knitwear.
The Materialization collection deals with the overcoming of material resistance – the biggest obstacle in the creation and manufacture of textiles. Stoll found its inspiration for the collection in recycled plastic bags, silver foil, jute bags and other packaging materials.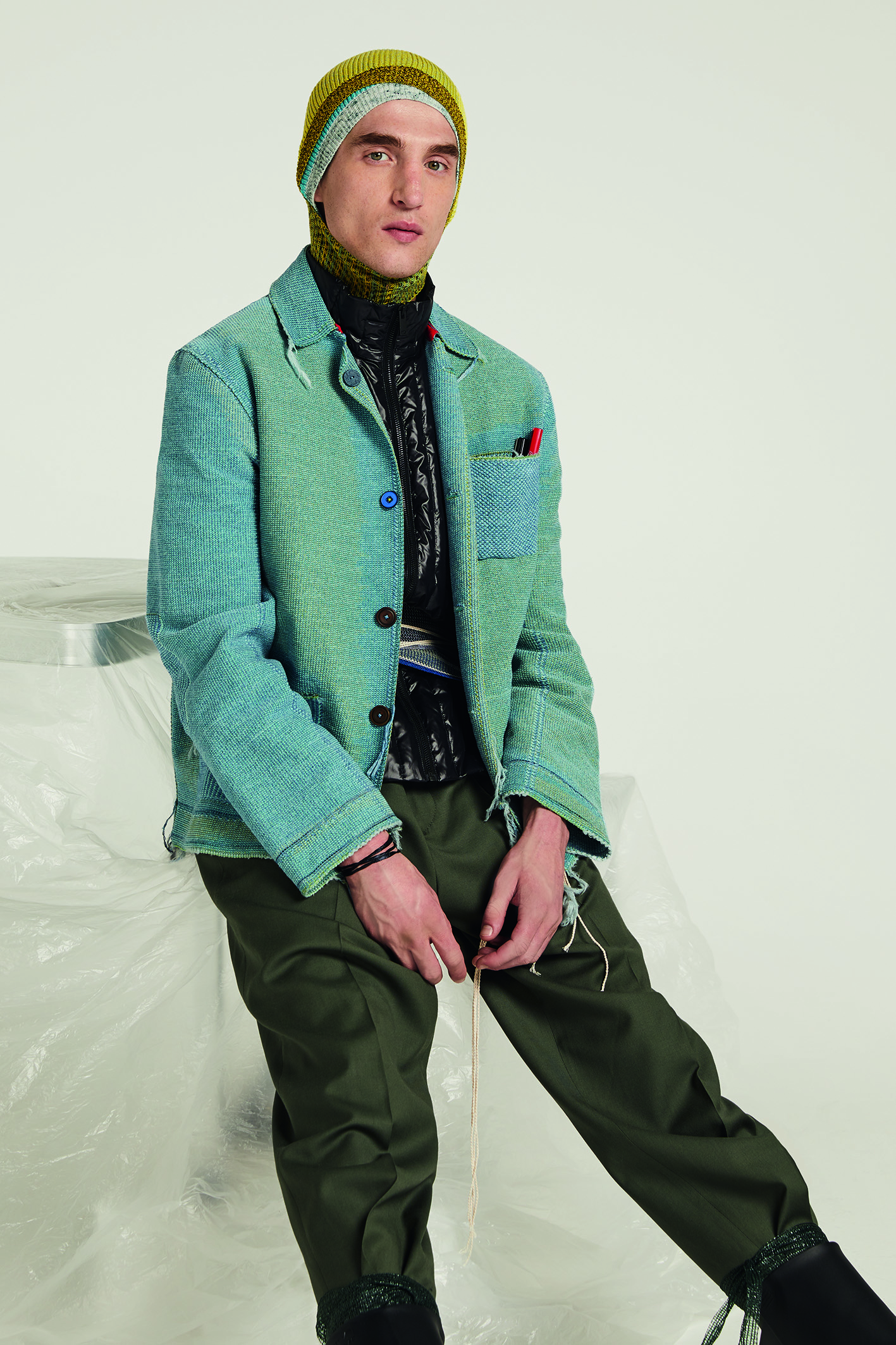 Stoll Materialization Trend Collection. © Stoll
In addition to the new collection Stoll will proudly present its new knitelligence machine generation - allowing a fully automated production process. At the end of the process, visitors can take home a finished knitwear piece with an individualized motif as a souvenir. Stoll looks forward to welcoming visitors in Shanghai (Booth No. E11).
Stoll, with headquarters in Reutlingen (Baden‐Württemberg, Germany) is one of the world's leading manufacturers of flat knitting machines. The long‐established company was founded in 1873 and has 1000 employees around the world.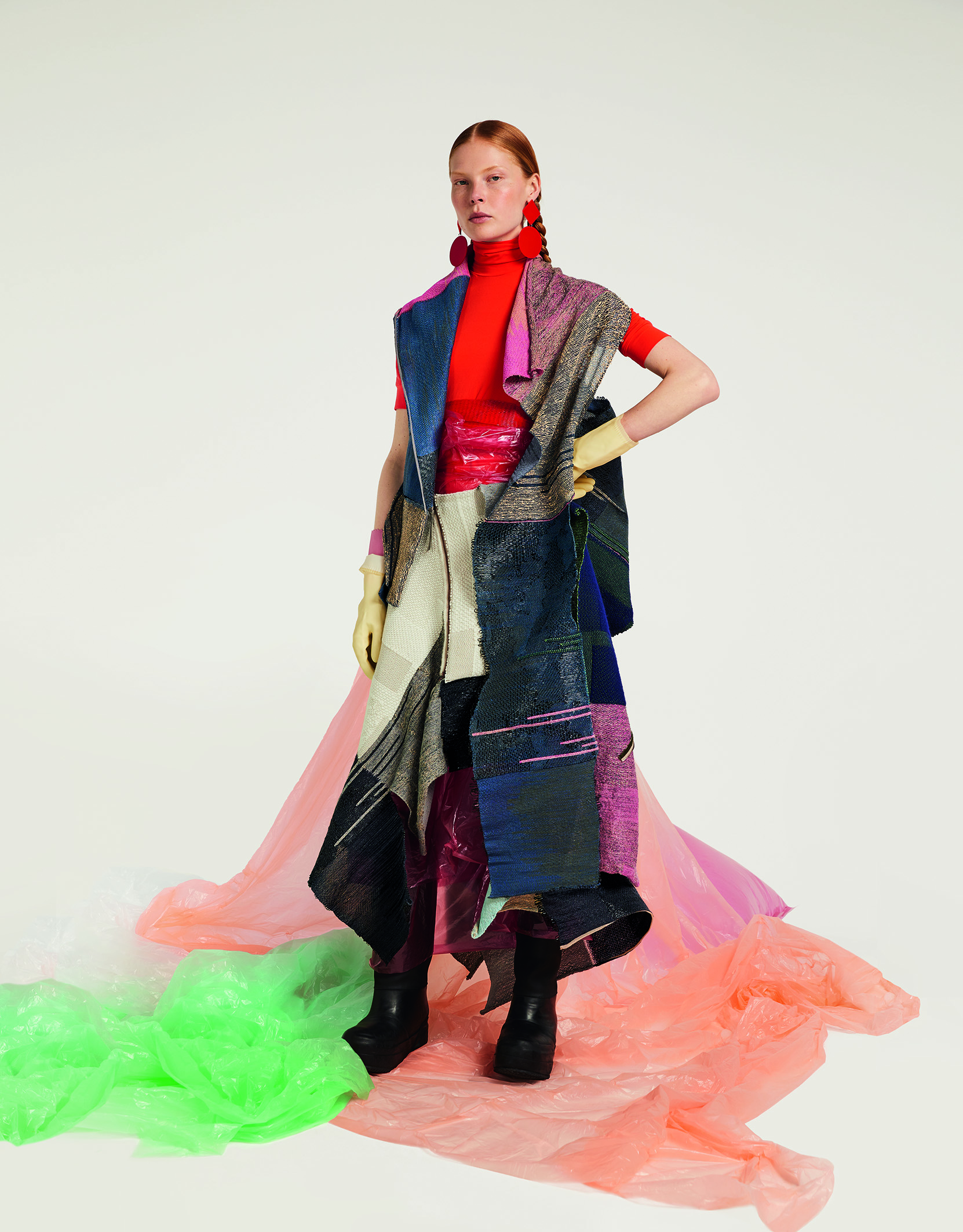 Stoll Materialization Trend Collection. © Stoll
The Stoll brand portfolio includes flat knitting machines and pattern software that are used to produce fashion and technical textiles. The company exports its products to more than 50 countries worldwide, via a network of subsidiaries, sales and service centres and numerous agencies. Stoll offers a fully integrated service package.
"With innovative developments and state‐of‐the‐art production, Stoll is making a multitude of knitting trends possible. Impressive examples of this are illustrated in the current STOLL Trend Collection," the manufacturer says.
This article is also appears in...