20th July 2017, Reutlingen
Stoll's innovative networking concept for tomorrow's textile production
With its new knitelligence, Stoll, the leading manufacturer of flat-knitting machines, has launched what it calls an innovative networking concept for the textile production of tomorrow.
According to the Reutlingen, Germany headquartered company, knitelligence combines all of its software solutions and thus covers the entire value creation chain of flat-knitting production.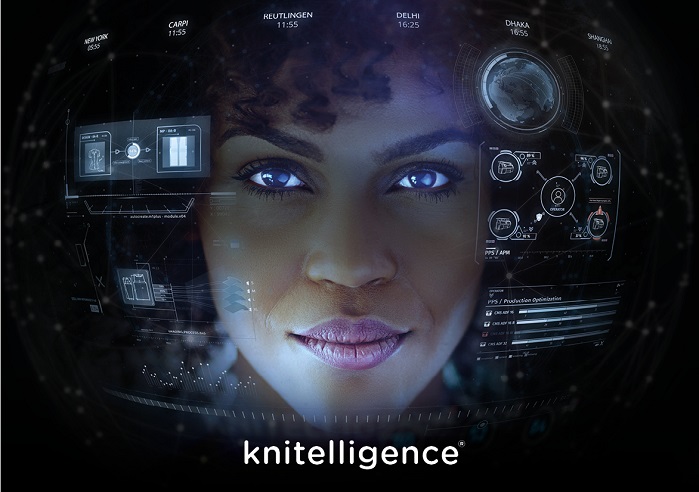 From the design idea to development and manufacture knitelligence is said to offer tailored solutions for every component. Products such as M1plus, APM, GKS, PPS, EKC, and autocreate interact with each other, automate processes, and network production stages. In this way, Stoll says, customers will benefit from more consistent workflows, shorter, transparent production cycles, and an increase in quality, productivity, and, therefore, overall plant efficiency.
With this contemporary IoT (Internet of Things) technology from Stoll, customers can not only design their processes to be considerably more efficient, but can also react far more flexibly to the requirements of the market.
"Our aim is to always develop further for the benefit of our customers. knitelligence is an important step in that regard," says Andreas Schellhammer, CEO of STOLL.
Just as the long-standing company has represented intelligent progress and pioneering quality for over 144 years, it continues to set standards in the age of digitization, and with knitelligence is creating substantial added value for its customers: highly efficient flat-knitting production through the optimization and networking of individual production steps.
H. Stoll AG & Co. KG, with headquarters in Reutlingen (Baden‐Württemberg, Germany) is one of the world's leading manufacturers of flat knitting machines. The long‐established company was founded in 1873 and has 850 employees around the world. The Stoll brand portfolio includes flat knitting machines and pattern software that are used to produce fashion and technical textiles.
The company exports its products to more than 70 countries worldwide. With a network of subsidiaries, sales and service centers and numerous agencies, it offers a fully integrated service package. With innovative developments and state‐of‐the‐art production, Stoll makes a whole host of knitting trends possible, impressive examples of which are illustrated in the current Stoll Bike Messenger Collection, which can be viewed at www.stoll.com
Further information
This article is also appears in...