25th February 2015, London
Strolling around Pitti Filati
Being at Pitti really made me long for a hot Italian summer: the January show is usually full of colours, of light, gauzy fabrics, the spinners' collections sparkle with fresh shades inspired by summer fruits and the Italian Riviera.
I really enjoyed this edition of Pitti Filati, although for many companies the S/S season is not so relevant, I still saw some interesting collections where natural fibers were refined and transformed into innovative and sophisticated yarns.
I really liked Zegna Batuffa's stand, as usual their passion for great quality yarns was reflected not only in their products, but in the attention of the display and the quality of their fabrics as well.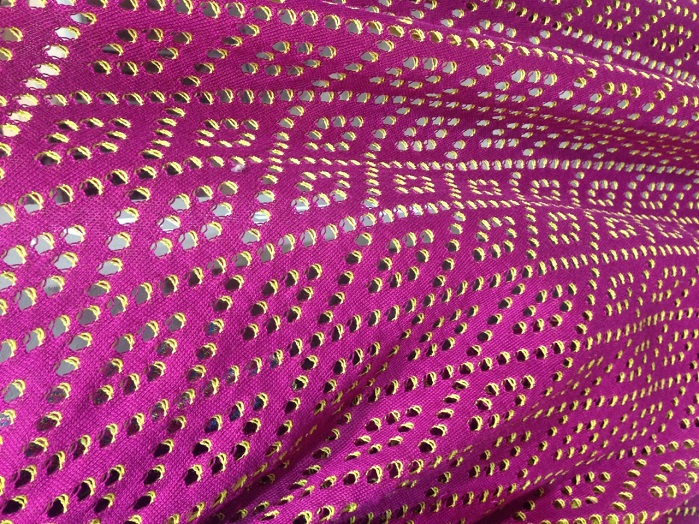 There were some interesting experiments created with shiny, summery viscose yarns and some heavier, fluffy yarns that were brushed, created an unusual tension between the two fibers.
Some other samples presented lightly quilted, floral motifs and embroidery, all in very dreamy shades of pastel pinks, yellows and blues. In another area of the stand, some fabrics with electrifying colours and graphic motifs demanded my attention: stripes of cashwool and much finer, see through yarns were interrupted with stitch motifs and prints, tuck stitches in millions of colours evoked a Missoni summer collection and bold, graphic intarsia reminded me of the multitude of sails that decorate the horizon on a hot summer day at the beach.
There were also some compact lace fabrics in two colours, one on the inside and one on the outside, that had a very unusual handle with contrasting qualities.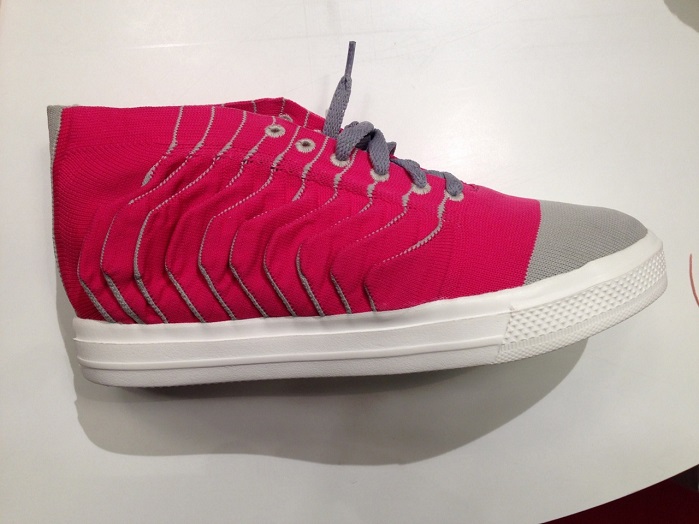 Fun and quality seemed to be the underlying theme of many stands at Pitti: "Shade Invaders", a play on the famous Atari 80's videogame, was the theme of the Millefili stand. I always look forward to their presentation every season: the company's informal approach and their interactive displays are always a success with the visitors.
The focus of their stand this time was a huge wall that looked like a space invader screen, decorated with stripes of miniscule tiles in various colours with the aliens of the game. The visitors were invited to pick the ones they liked to customize their own cap or wristband.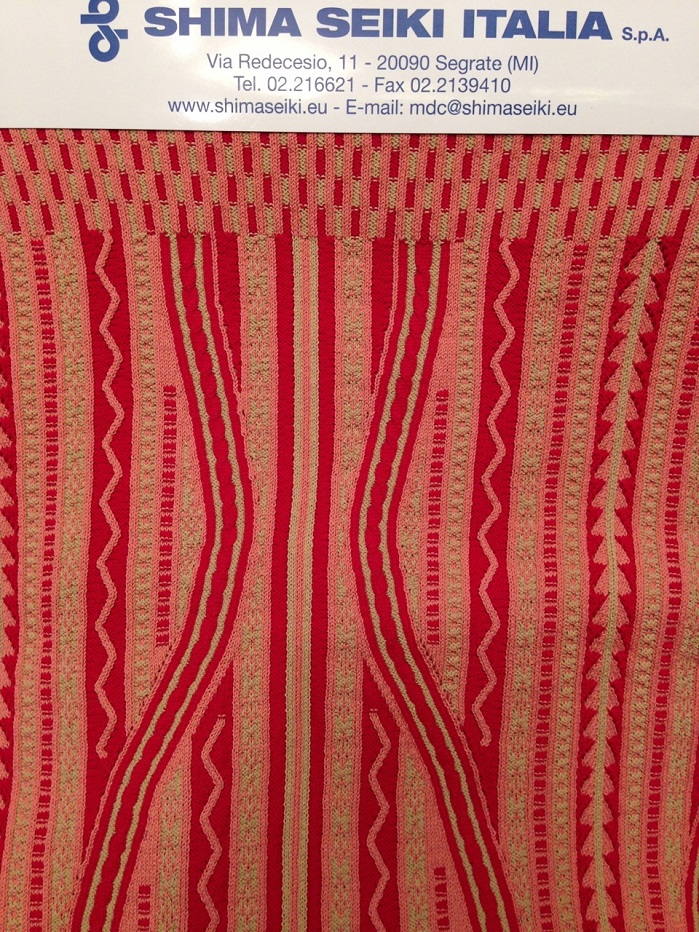 Millefili's summer collection was developed around the idea of a "hug that supports you in your darkest hour", as their press release says, a union that is reflected in the creative mixing and binding of the fibres in their yarns. You can view the collection on the Millefili's website, www.millefili.com, I am particularly fond of their chunky yarns Marameo (cotton polyamide) and Hutch (cotton), both shown on their stand knitted with some very effective inlay stitches.
Art and creativity were also the emblem of Tollegno 1900: "Negozio di Fabbrica" (Factory Shop) was the concept behind the design of their stand this season, which took inspiration from the company's architectural and chromatic features. Tollegno always promote emerging artists and designers by commissioning work which is exhibited in their retail outlets: art and culture are the core values of Italian heritage and the company seems to know this very well.
During Pitti Filati Tollegno presented their new project, called "Knitting Art", a series of pop art paintings by Warhol and Lichtenstein representing food (EXPO, the largest food and nutrition show, will take place in May in Milan) which have been knitted using their most popular yarn, Harmony (2/30 merino wool).
It was great to rummage through all the lovely swatches on the Shima stands, sometimes I really wish I could use their APEX 3 software…amongst many interesting samples there were a pair of shoes, knitted entirely on one of their machines. I know Flyknit have been around for some time now, but these ones were really cool!
This article is also appears in...