10th October 2013, London
Subtraction Cutting
Three years ago I met Julian Roberts for the first time at a lecture during the first week of my MA. Like other members of staff at the Royal College, Julian introduced himself and talked about his practice as a pattern cutter.
I was somewhat familiar with his work, I remembered seeing his name and his collections in magazines, but I had never met him before. Julian is a graduate from the RCA, where he studied menswear, and the inventor of a revolutionary method of pattern cutting, called "Subtraction Cutting".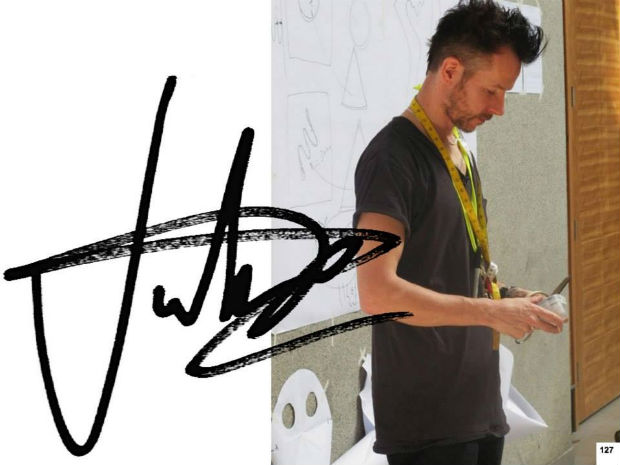 I will not go into explaining in detail how this method works on here, even because I'm not an expert, but it is a very creative and intuitive method that always gives unexpected and quick results. I attended one of Julian's workshop and, believe it or not, made a dress in a couple of hours.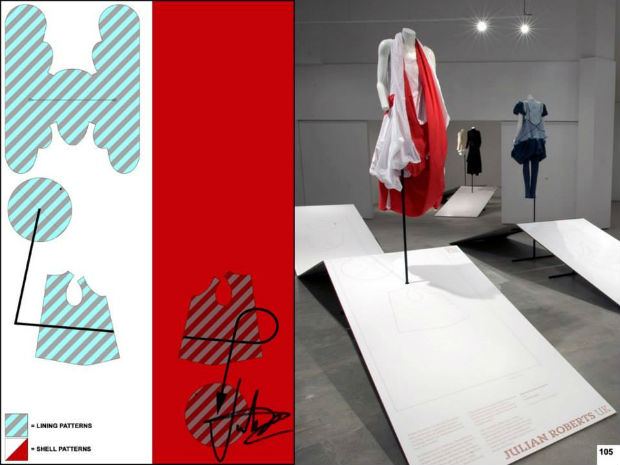 What I found really inspiring about Julian is not only his work but his desire to share it with the world: I feel that many people who work with ideas tend to be extremely protective of what they know and what they do.
Competition usually rules out collaborations and shared knowledge, and in my opinion this completely defeats the point of what we do as creative people. I believe the owner of an idea should always be acknowledged, but being too precious about knowledge stands in the way of improving us as a society, which is the ultimate goal of designing. I found it really impressive that Julian refused to copyright his technique, he has been teaching it extensively in many places around the world so that a great multitude of designers could learn it, develop it further and adapt it to their work. I think this is just wonderful!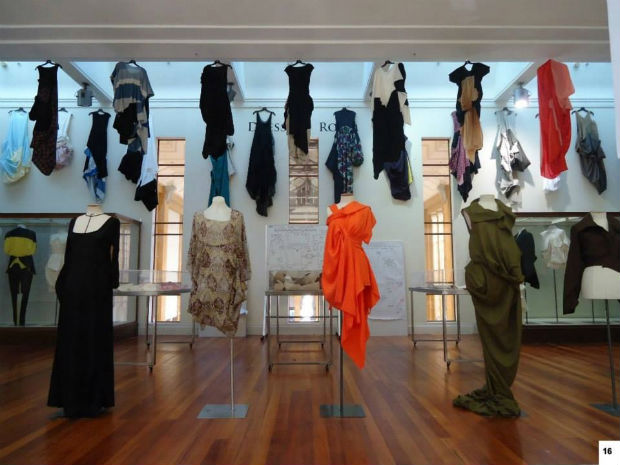 Julian has recently made his "Subtraction Cutting" book available to download for free, you can find a link to that and many other videos on his Facebook page "Subtraction Cutting by Julian Roberts" and on his website www.julianand.com .