29th July 2011, Singapore
Sustainability holds key to greener business future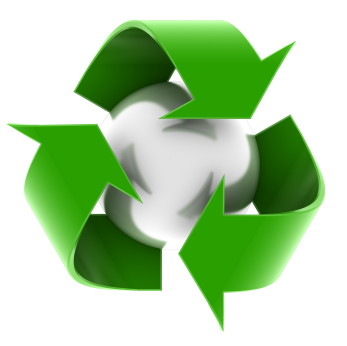 Huntsman Textile Effects (TE) today challenged the textile industry to work in partnership and take on responsibility for environmental sustainability throughout all areas of the textile supply chain in order to reduce the global impact on the use of increasingly scarce resources such as water and electricity.
"The textile dyeing and finishing industry is one of the heaviest global consumers of water and energy. By 2030 it is estimated that the world demand for fresh water will increase by 40% and a by 2050 an estimated billion-plus people will lack the water they need for daily living such as drinking, cooking and bathing, so there is a critical need for the industry to take responsibility and adopt sustainable business practices," says Huntsman.
"It's time that all of us in the textile industry take stock of the current situation and work in partnership to implement a change that will lead towards a more sustainable textile processing industry," said Mr Paul Hulme, president of Huntsman Textile Effects.
"Only collectively can we truly have any impact to reduce the environmental impact in key markets such as India and China - the very communities that are most affected by access to water."
Huntsman says that despite the economy and a slow-down of consumer spending the global textiles dyes market is expected to reach $5.5 billion by 2015, led by the Asia Pacific region with countries such as China and India experiencing tremendous growth.
"China alone holds 30-35% share of Asia's textile industry, and 25% of the global market. It is the world's largest cotton producer and the export value of textiles and garments grew 23.77 per cent year on year or 2.33 per cent month on month to $20.34 billion in May this year," Huntsman says.
"For over a decade, consumers have enjoyed lower cost clothing and textiles but as the price of raw materials such as cotton increase and consumers' spending power reduces they must make more cost-effective choices. There is also a call for textiles to be produced in a more environmentally-friendly way," commented Mr Hulme.
"As the industry leader, Huntsman Textile Effects invests heavily in innovation and we have the people and technology here today to help make a real difference at all points of the supply chain," he added.
Huntsman Textile Effects says it is also in the midst of establishing additional capacity and enhancing key innovative dyes technology in Asia, aligning the manufacturing and supply chain strategy in the specialty dyes business. Both the TE Mahachai and Baroda sites are going through major upgrading as a result of this.
"Huntsman TE is preparing the large market shift that is ongoing into Asia. Having production capacity and specialization close to our strategic markets will enable us to reduce working capital on these products as well as set the standard in manufacturing technologies and specialty dyes. This will also comply with customers" requirement in the areas of economy and sustainability," said Mr Hulme.
Celebrating the second anniversary of its global headquarters move to Singapore, Huntsman Textile Effects says it constantly reviews and looks to improve key business areas, including sustainable innovation, research and technology and productivity for a sustainable future through its new initiative, the Productivity Improvement Program (PIP).
This article is also appears in...