26th July 2018, New York, NY
Sustainability takes centre stage at US shows
Textile manufacturers, designers, product R&D specialists, and other sourcing professionals came together for the combined Texworld USA, Apparel Sourcing USA, and Home Textile Sourcing Expo trade shows at the Javits Center in New York City, which took place from July 22nd to July 24th.
On display were the latest innovations and trend proposals for Fall 19/20 from over 800 mills and manufacturers representing 19 countries. The show was organized into 20 different product groups spanning a broad range of materials from functional outerwear, lace, and polyester prints to linings and trim.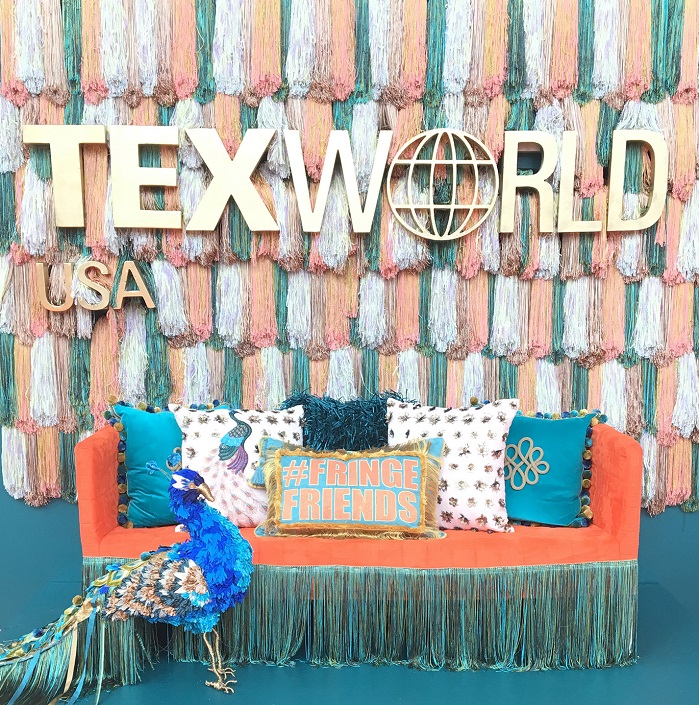 Sustainability and eco-friendly signage was prominent throughout the show with many exhibitors seeking to leverage this growing trend.
"Resource Row" expands
In addition to trend forecasting services, textile education materials, and sourcing solutions, some of the most interesting services and products in the sustainability space were those being featured in the "Resource Row" section.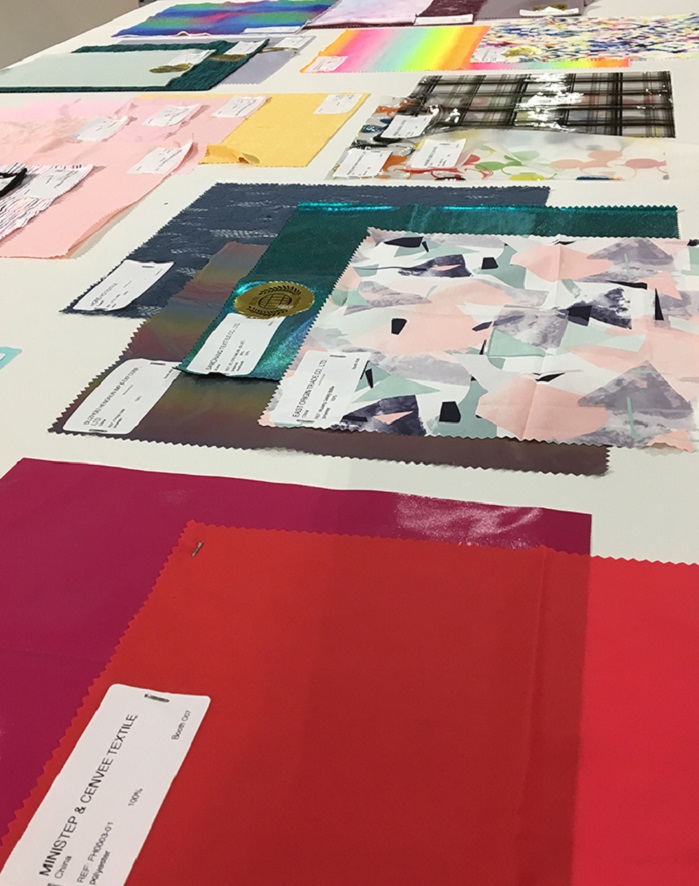 Among the exhibitors was Fab Scrap, a non-profit organization founded by self-described "trash nerd" Jessica Schreiber who works with over 200 design houses like Marc Jacobs, Oscar de la Renta, Eileen Fisher, and J. Crew to collect, sort, and prepare their textile waste so it can be sent to recycling facilities and repurposed into new raw materials. Fab Scrap has recycled over 150,000lbs of waste from the design side alone since it was founded in 2016. The team plans to double their impact by expanding services into L.A. within the next year and to eventually increase their capacity to collect post-industrial waste from the factory side as well. To support their mission, students volunteer their time in exchange for 5lbs of fabric scraps for use in their own school projects and materials designated as non-proprietary are made available for purchase in Fab Scrap's own store on site at the Brooklyn Army Terminal.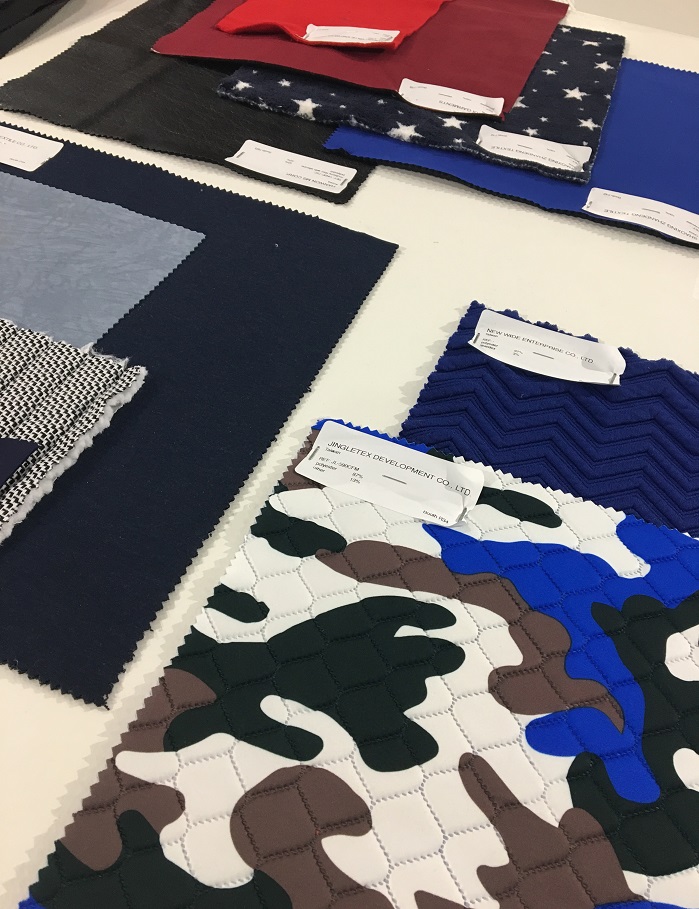 Bright Label works with apparel companies who seek greater transparency in their supply chain. They are able to customize hangtags with QR codes, which can be scanned by customers to receive immediate information on a garment's lifecycle. Co-founders Bruce Thomson and Jeremy Harris liken the tags to nutrition labels on food packaging and envision full-traceability from farm to store as the norm in the fashion industry. Their technology allows global governing bodies to easily identify and verify certification claims and can also help validate a brand's mission and story.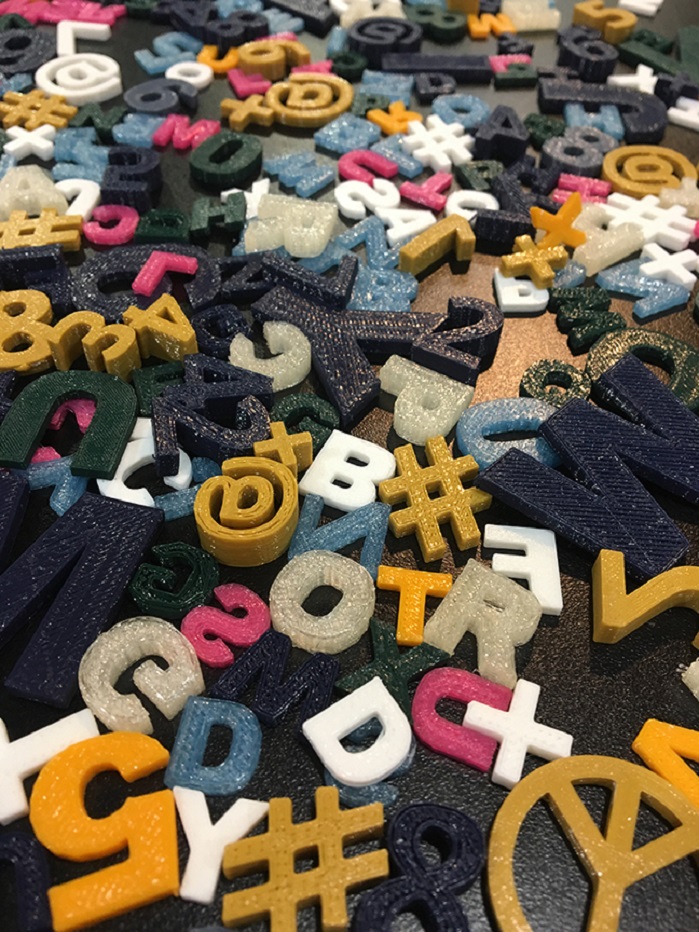 Heisel, a 3D printing lab and product development resource for the apparel industry, enables companies to engage in rapid proto-typing to test new concepts in trims, jewelry, and other accessories. They are currently working with a large company to 3D print sustainable textiles.
"Local Loft" – a more intimate approach
In response to the growing request for US-based production resources, show organizers launched "Local Loft," highlighting a small, focused selection of domestic apparel factories, contractors, and niche service providers like Suite Creative Studio design consulting and Nightwear Studios which specializes in pattern and sample making for swimwear, intimates, and activewear.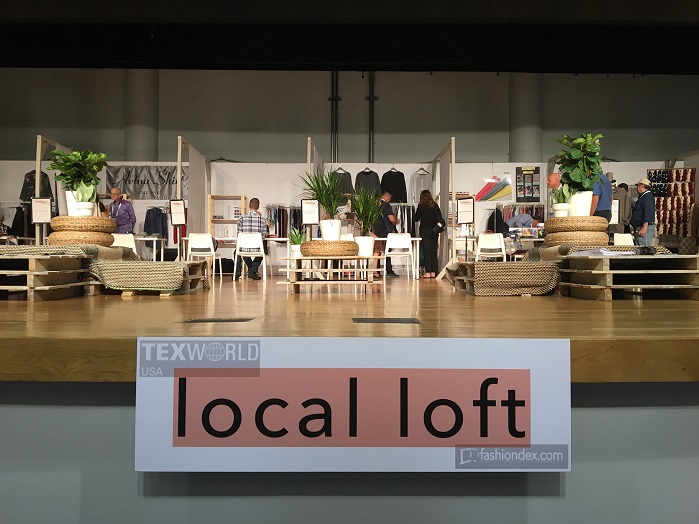 Mountain Meadow Wool is a domestic yarn spinner committed to revitalizing the American wool industry while maintaining eco-friendly operations. They work with ranchers in and around Wyoming to collect their raw materials, which they then sort, scour and spin into premium hand and machine knitting yarns in their own facility. In a move to become fully vertical, they recently purchased 5gg and 12gg flatbed knitting machines, which will allow them to produce their own line of Men's and Women's sweaters in-house. Currently they process 25,000lbs of raw wool or approximately 10,000-15,000lbs of yarn per year and have the ability to spin custom-designed yarns from customer's own fibre batch supply.
Seminar series
A robust series of seminars and speakers organized by Lenzing covered a wide range of topics from global sourcing and fashion law to creating email-marketing plans and assessing consumer tastes and interests. A two part series entitled "Fashion 101: How to start a fashion line" taught by Mercedes Gonzales, founder and director of Global Purchasing Companies was especially popular attracting a large crowd of young designers and entrepreneurs.
Several talks addressing problems of pollution, waste, and sustainability reflected the increasing public demand for the fashion industry to control its negative impact on the planet.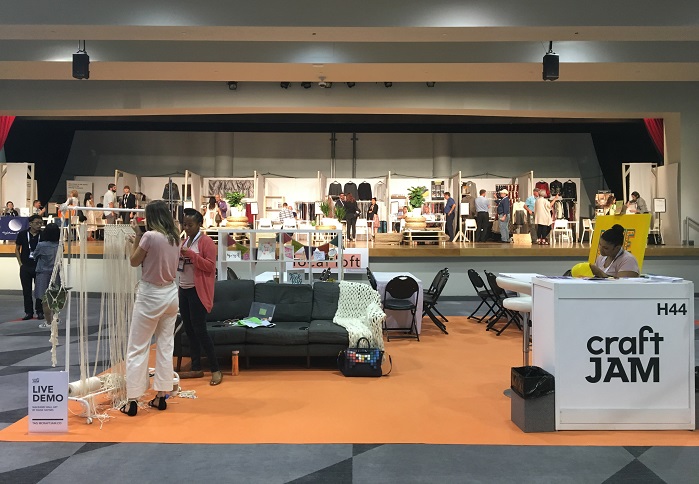 Tara St. James of the Brooklyn Fashion + Design Accelerator discussed how companies could create a sustainable supply chain following what she calls the 4 pillars of sustainability: People, Planet, Animals, and Empathy. Other educational sessions focused on issues concerning Microplastics and their effect on water supplies and Agroforestry.
Rounding out the show was the Texworld Showcase highlighting the season's color and material trends curated by Texworld's Art Directors Louis Gerin and Gregory Lamaud as well as Craft Jam, a lively section offering attendees the opportunity to participate in embroidery, macramé, and other craft making arts.
This article is also appears in...