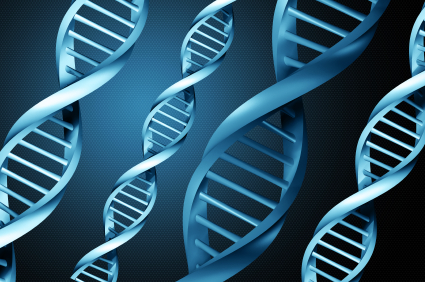 Applied DNA Sciences, a provider of DNA-based supply chain, anti-counterfeiting and anti-theft technology, product genotyping and product authentication solutions, has announced the results of a cotton survey of over 2,000 US adults, conducted by Harris Poll in December 2016.
According to the findings, over 30% of Americans said that they would completely stop purchasing a brand if they made a false product claim about a bedding/clothing product being 100% organic, 100% Pima cotton, or other claim of this type, while roughly 61% of Americans say if they found a brand made their bedding/clothing products from raw cotton that was picked by child labourers/forced labourers, they would no longer purchase the brand.
"Home goods and apparel consumers are voicing their concerns," the company explains. "With a new president focused on protecting products born in the USA, consumers may be looking more closely at product origins, and could demand more transparency."
DNA tracing
"This survey reaffirms what we have known all along," said Dr James A. Hayward, CEO of Applied DNA Sciences. "Consumers want authentic products and want to trust in what they are buying. They have no interest in bringing a product into their home that has been born of any kind of forced labour."
"Our primary aim is to cleanse the cotton supply chain and by that, I mean eliminating any diversion, any mislabelling, any counterfeiting that can take place throughout the cotton supply chain. An ideal way to ascertain the true identity of a natural commodity is to use the DNA that nature gave that commodity or to mark it with a manufactured DNA. This enables the cotton to be traced to where it was picked before it went into the ginning process that cleans away seed and other debris for packaging into bails to ship around the world for spinning, dyeing and to make into clothes."
Fake cotton products
In November 2016, a lawsuit was filed accusing Walmart of selling products falsely labelled as containing 100% Egyptian cotton for years after it first questioned their fibre content. According to the complaint, Walmart questioned the fibre content of products produced by Welspun India as early as 2008, but waited to halt sales of its mislabelled Egyptian cotton bed linens until three months after a similar halt by Target Corp.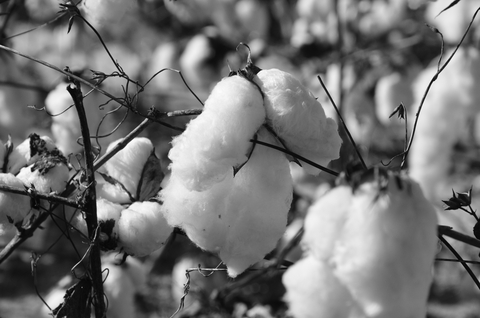 J.C. Penney and Bed Bath & Beyond also began reviewing their Welspun records after Target's discovery. JCPenney reported that any of its products labelled as Egyptian cotton must come with a certificate from the Cotton Egyptian Association, a non-profit organisation established with help from the Egyptian Ministry of Industry and Foreign Trade. Back in April, Welspun received its certification in three product categories. According to the Cotton Egyptian Association, these products were DNA-tested to help rule out falsely labelled goods in the supply chain. Other major US stores carrying Welspun products include Costco, Home Depot, and Macy's, according to Bloomberg.
To prevent counterfeiting or mislabelling, DNA Applied Sciences is working on two different types of DNA. The first uses an engineered botanical DNA to tag the fibre before it is baled to track it from a specific source. The second task is to identify the natural DNA of each species of cotton, which could also help enable consumers and retailers to know if any fibres have come from countries that are using forced labour to harvest cotton.
Forced labour
In December, the European Parliament backed a textile trade deal with Uzbekistan opposed by anti-slavery activists who say it will result in the EU profiting from forced labour in the Central Asian country's cotton industry. The influential trade committee (INTA) approved the deal, revising a 2011 decision by the European Parliament to put it on hold over forced labour concerns.
According to a document, released by the Uzbek embassy in Brussels, in 2016 cotton pickers were recruited voluntarily. However, according to the Human Rights Watch, the vote came at the close of a 2016 cotton harvest where forced labour remained systematic throughout Uzbekistan.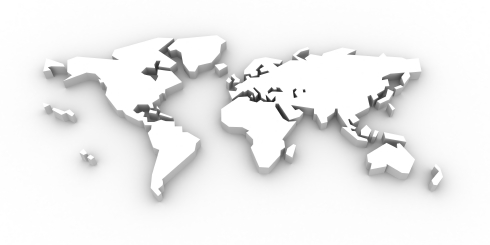 According to the Cotton Campaign, the Uzbek and Turkmen governments force farmers to grow cotton and citizens to pick cotton, all under threat of penalty, including the loss of land, job loss, expulsion from school, and docked pay. In Uzbekistan, more than a million school teachers, doctors, nurses and other citizens are victims of forced labour each year. Since 2007, the Cotton Campaign has advocated with governments, companies and investors to use their leverage to end this continuous and systematic human rights violation. As a result of its advocacy, over 200 brand-name retailers have committed to avoid Uzbek cotton until forced labour of children and adults has ended, and several companies have committed to avoid Turkmen cotton while it is produced by state-led forced labour.
"There are about 13 countries, starting with Uzbekistan, Turkmenistan, all the way to India, China and other regions in the world that do still use child labour or adult forced labour," explained MeiLin Wan, Vice President of Textiles Sales at Applied DNA Sciences, in her interview with the BBC. "And countries like the US, where everything is automated, they don't need to use child labour, so that is why having a molecule to tag the product from fibre to finished good is so key to ensuring that the consumer, in fact, is getting a product that is pure and doesn't contain child labour."
Conscious choice
Whilst the demand for customisable, yet affordable apparel appears to be on the rise, some studies, similarly to the ADNAS survey, also point to a rising consumer consciousness. A 2013 study found that a majority of consumers across six markets (Brazil, China, Germany, India, UK, and US) are seeking to reconcile their desire for shopping and style with their sense of responsibility for the environment and society. With more brands, including H&M, taking up more socially responsible initiatives, it seems more hopeful that sustainability and transparency will outweigh fast fashion in the minds of both brands and consumers.
Fashion Revolution, a campaign, created by Carry Somers, a UK hat designer and fair trade pioneer, and Orsola de Castro, an opinion leader in sustainable fashion, is continuously working towards encouraging transparency in the fashion supply chain. With its initiatives, like the Fashion Revolution Day, which takes place every year on the day of the Rana Plaza disaster, the campaign hopes to bring everyone in the fashion value chain together and help to raise awareness of the true cost of fashion.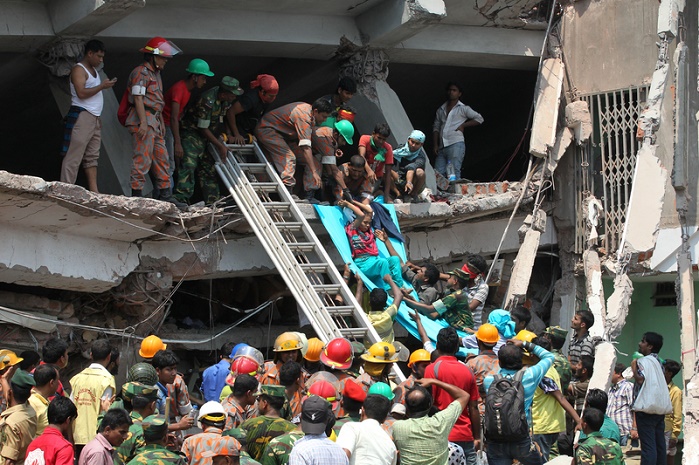 During Fashion Revolution Week, which took place from 18-24 April 2016, over 70,000 people around the world asked brands #whomademyclothes?, by turning their clothes inside out and posting a selfie on social media. According to the campaign, this year more than 1,000 brands and retailers replied, 448% more than in 2015. Over 300 mainstream brands responded to the question, including Fat Face, Boden, American Apparel, Marimekko, Massimo Dutti, Warehouse and Zara.
"We heard from over 2,600 producers, garment workers and makers, who used Instagram and Twitter to tell the world #imadeyourclothes, and share their stories," the campaign founders explain. "The Fashion Revolution has been sparked offline too, with over 800 Fashion Revolution events taking place all over the world in April alone, including film screenings, craftivist workshops, clothes swaps, panel discussions, catwalk presentations and creative stunts."
The campaign has also released the first edition of its Fashion Transparency Index, which scored 40 of the biggest global fashion brands on what information they publicly disclose about social and environmental issues across their supply chains. Of the initial 40 brands, only 5 brands publish a list of the factories where their garments are sewn.
Further reading