Flat Knitting
Sustainable knitwear from recycled polyester fibres
Shima Seiki's WHOLEGARMENT flat knitting technology contributes to the development of products that are friendly to both people and environment at Snow Peak.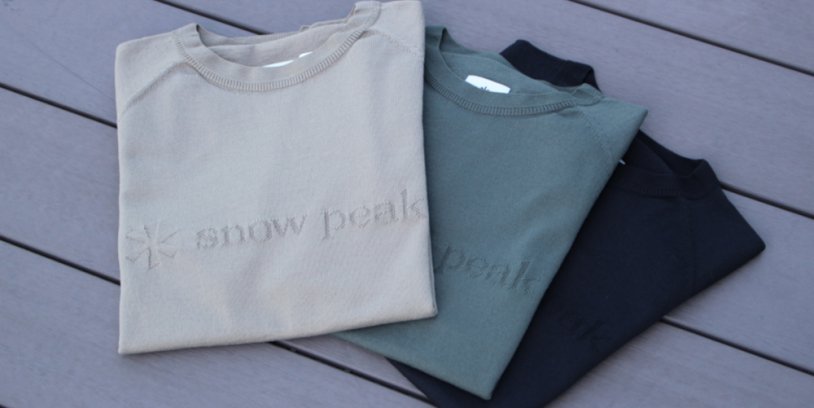 6th March 2023
Knitting Industry
| Sanjo City, Niigata Prefecture, Japan
Snow Peak, Inc., founded in Sanjo City, Niigata Prefecture in 1958, is a premier outdoor equipment manufacturer in Japan. With emphasis on activities to protect the environment, the company began a partnership in July 2018 with Jeplan Inc. (Japan Environment PLANning), a company engaged in the development and production of recycled fibres and various recycling projects.
In May 2019, the Snow Peak Bring T-shirt was launched as a first jointly developed product. In October that same year, HQ WHOLEGARMENT, which uses yarn spun from the company's recycled polyester resin, was released as its second product, and both have been well received. Shima Seiki's WHOLEGARMENT flat knitting machine has contributed to the development of high-quality products that are friendly to both people and the environment.
Re-cycling discarded clothing back to knitwear
"In the modern world of mass production and mass consumption, about 1 million tons of clothing are discarded in Japan each year," a Shima Seiki spokesperson explains. "As a manufacturer that values the long-term relationship that forms between the equipment it produces and its users, Snow Peak was compelled to act on its sincere wish to change this situation. From that was born the aforementioned Bring T-shirt and HQ WHOLEGARMENT as well as the Snow Peak ReCYCLE Project."
The Snow Peak ReCYCLE Project is a recycling process that collects tents and clothing, separates the polyester, refines it, spins it to form new yarn at the Jeplan factory, and begins new life as clothing at the Snow Peak factory. The raw material is used to produce WHOLEGARMENT knitwear three-dimensionally in one entire piece without waste. With a collective conscience among people who value resources, a sustainable and organic recycling system is achieved.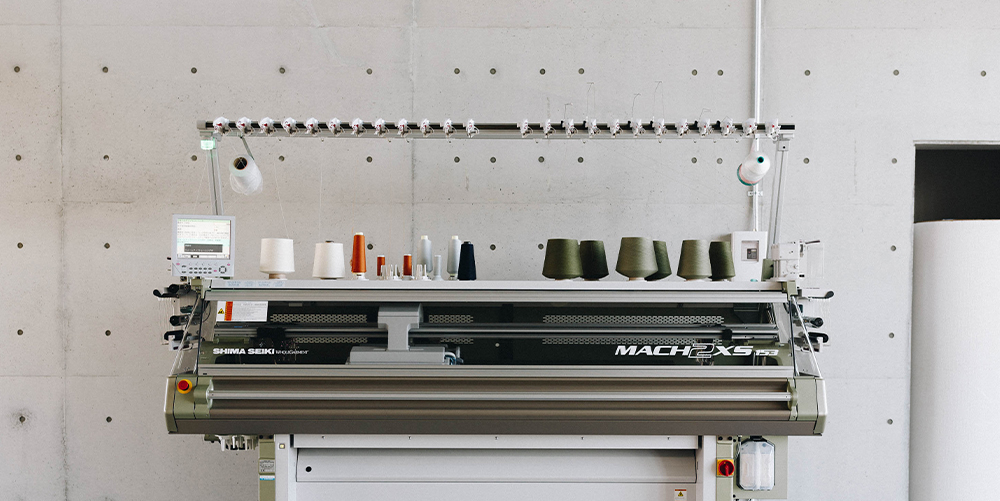 The Snow Peak ReCYCLE Project is realised by Jeplan's recycled polyester manufacturing technology and WHOLEGARMENT knitting technology, which realises seam-free products. In developing HQ WHOLEGARMENT the machine was installed in the Snow Peak headquarters building.
Conventionally, clothing is produced by cutting body or sleeve shapes out of fabric, but that method yields fabric scrap. WHOLEGARMENT knitting on the other hand uses only the necessary amount of yarn to produce an item. Therefore, a major advantage is that none of the fabric goes to waste.
According to Snow Peak, the reason for choosing the WHOLEGARMENT knitting machine was that: "There is no waste in the manufacturing process, so resources can be used effectively, and it is environmentally friendly." In addition, "ease in customizing the shape, size, and design" seems to have been the decisive factor. Snow Peak says it developed products by repeated testing using yarn suitable for WHOLEGARMENT knitting from existing stock at Jeplan.
Snow Peak welcomes visitors wishing to observe the WHOLEGARMENT machine in action at its open factory. "It is a valuable opportunity to experience the recycling process that is usually hidden in a proverbial black box," Shima says.
Snow Peak is very satisfied with the results from installing its WHOLEGARMENT knitting machine. "The fact that we can offer recycled products and to show how they are manufactured has changed the way customers react. We believe that by showing the process that was previously hidden, more people may become more interested in recycling. The number of items being collected for recycling is actually increasing as well," the company says."
The HQ WHOLEGARMENT series is 100% polyester, easy to dry, and has a cotton-like texture. Because it is produced by seam-free WHOLEGARMENT knitting, it is also free of stress from seams touching the skin when worn.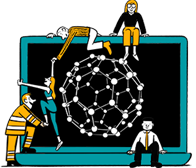 Business intelligence for the fibre, textiles and apparel industries: technologies, innovations, markets, investments, trade policy, sourcing, strategy...
Find out more