30th September 2016, Cannes
David Shah to explore the clash of generations at MarediModa
David Shah, a leading trend setter, a publisher of VIEW magazine, as well as a trend consultant of major fashion brands, will present at the 15th edition of MarediModa, an international trade show dedicated to textiles and accessories for beachwear and underwear, which will take place from 8-10 November in Cannes.
The title of his presentation will be The Shock of the New and it will explore the confrontation between generations, the push of "millennials" and the subsequent implications of this clash for the fashion industry, organisers report.
Shock of the new
David Shah will start off the forum by talking about the arrival of millennials and how the changing of the guard is affecting textile industry business, shifting the influence from New York to Oregon and from fashion to space travel.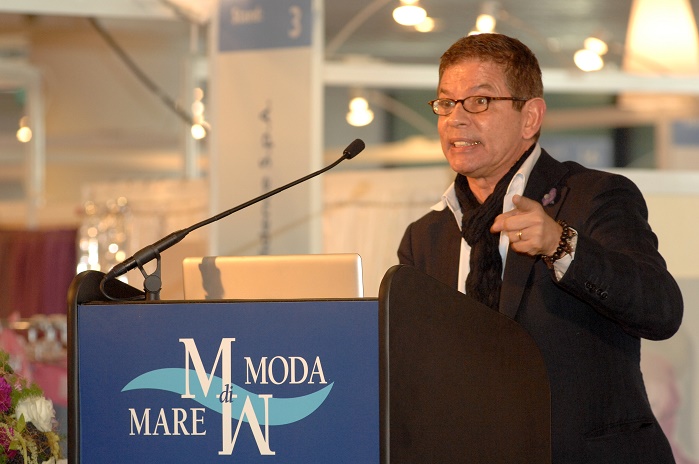 "All this polarization and the arrival of a new generation taking control of things will lead to monumental changes in the fashion system. We are moving from fast fashion to products with purpose, buying for emotion rather than status, designing not for the sake of something new but for an experiential economy," he explained.
Five-second world
One of the main focuses of the presentation will be the fast pace of the fashion industry nowadays. "It's not a five-minute world anymore, but a five-second one. We're talking instant versus planned, spontaneous versus structured. You can see how the fashion world is busy with speed to market - the fashion world re-booting to be in touch with reality," he explained.
"Their new ways of doing things will bring a new sense of life, individuality and rebellion to the market. We are all going to have to learn a new set of rules from marketing to design where the irregular is the regular and the unfamiliar the familiar."
In particular, businesses will have to adopt quickly to the wide range of influences affecting women's experience in a fast-moving world of selfies, changing trends and icons and varying messages they convey. The marketing strategies will have to take into account the unpredictability of the future buying attitudes and the collective industry move to a circular design world based on repair and recycling, where the imperfect is perfect and goods are no longer have a sell by date but are built to last.
This article is also appears in...