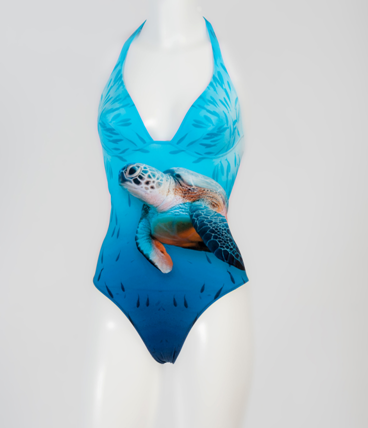 Eurojersey, an Italian knitted fabrics producer, has partnered with WWF Italy, the leading organisation for the defence and conservation of the environment and natural ecosystems, to promote environmental sustainability.
The three-year collaboration is dedicated to the protection of the Mediterranean Sea and its flagship species. It aims at actively protecting this ecosystem, and supporting the activities promoted by WWF Italy that are dedicated to sea protection.
As part of this collaboration with WWF Italy, the company will promote the message with iconic costumes made with the company's Office Style prints on its stand at Mare Di Moda trade fair that takes place from 3-5 November in Cannes.
Protecting Pelagos Sanctuary
As part of this partnership, there have been a series of activities to support the protection of the Pelagos Sanctuary. Pelagos is a maritime space covering 87,500km2 in the north-west of the Mediterranean between France, Italy and the Principality of Monaco.
It is a strategic area that includes Cannes, which is the Mare Di Moda international exhibition host. The Pelagos Sanctuary incorporates the waters around several islands including Corsica, Northern Sardinia and some smaller islands, such as those in front of Hyères, the coast of Liguria, the Tuscan archipelago and the Strait of Bonifacio.
It is a stretch of sea extremely rich in pelagic life and one of the most important in the Mediterranean basin. Species in the area include fin whales, pilot whales, sperm whales, beaked whales, Grampus, spotted dolphins, common dolphins, striped dolphins and the monk seals. The threats to these habitats are mainly collisions between fin whales and sperm whales and ships in this vast expanse of sea. Other threats include pollution and unsustainable fishing.
Sustainable enterprise
Eurojersey is a 100% Made in Italy company that has been involved with promoting environmental sustainability since 2007 with a project called SensitivEcoSystem, aimed at finding more advanced solutions for an eco-friendly development of the company's Sensitive Fabrics.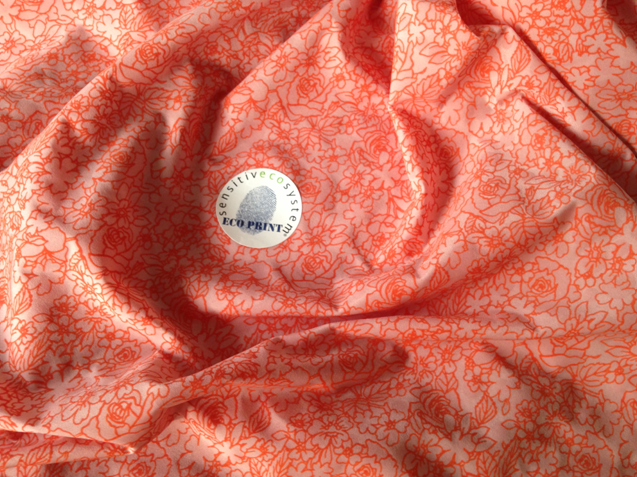 Since 2008, the company has used electricity certified by the European Energy Certificate System (EECS) and produced only from renewable sources. Between 2009 and 2013 important measures were taken to reduce service facilities and production machinery electricity consumption. This allowed energy savings between 20- 55%, which is an annual saving of 700,000kWh, the company reports.
Advanced gas flue cleaning also allows the company to reuse the cooling water and recover more than 30 million litres of hot water each year. This water is used in the production cycle saving more than 200 equivalent Tons of oil (T.E.P).
By using new fabric packaging, Eurojersey saved more than 4,000m of cellophane and 9,000 cardboard tubes yearly. This is equivalent to about six tons of unused material. By recovering the waste cellophane during the packing stage, more than 10,000kg of polyethylene can be sent to the recycling process annually, according to the manufacturer.
Certifications and product innovations
Eurojersey was the first company in the warp-knit fabrics sector to obtain Environmental Product Declaration (EPD). The EPD measures and certifies the environmental impact and carbon footprint of one square metre of produced fabric each year. Other certifications achieved included the ISO 14001 environmental management system certification and Oeko-Tex that certifies that Sensitive Fabrics do not contain or release harmful substances to human health.
Some significant goals achieved by Eurojersey with its SensitivEcoSystem project include its solar panels. Since they were installed in 2008, they have produced more than 120,000kWh.
Among its product innovations, the company presents its Eco-Print, developed to offers significant advantages in terms of aesthetics and benefits for the environment. It is said to ensure a high print pattern definition and significant reductions of resources needed. Each metre of printed fabric uses 54% less water and 19% less power consumption compared to the parameters of the traditional printing. It also creates 47% less greenhouse gases and consumes 57% less natural gas.
This article is also appears in...